This the first in a series of posts highlighting four authors from Rooted and Rising: Voices of Courage in a Time of Climate Crisis (Rowman & Littlefield, 2019).  Margaret Bullitt-Jonas and I co-edited this collection of 21 essays by religious environmental activists.  In this post, we feature Rev. Dr. Gerald Durley, a veteran of both the Civil Rights Movement and the Climate Movement.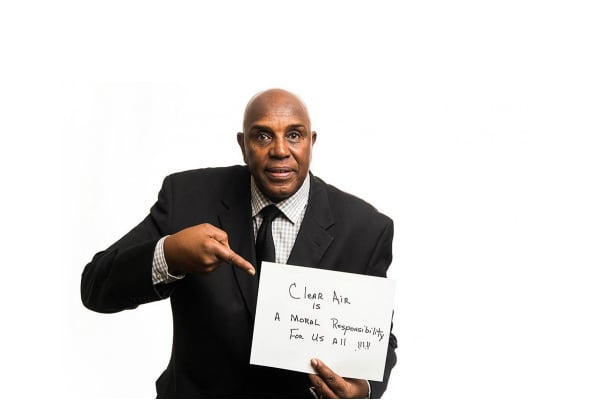 The climate action movement is a civil rights movement.
Just as Rev. Dr. Martin Luther King, Jr. once shared his dream for this nation about the end of racial inequality and injustice, so people of faith in the "green" rights movement also have a dream.  We dream of clean air and land and water, and of a world where humans live peacefully with each other and with the Earth upon which all life depends. The Civil Rights movement of fifty years ago was animated by the power of churches and synagogues. So, too, this "Green Civil Rights" movement needs people of faith to provide moral and ethical authority.
One of those people who has helped to frame caring for God's Creation as a matter of justice is Rev. Dr. Gerald L. Durley, Pastor Emeritus of the historic Providence Missionary Baptist Church of Atlanta, where he served for nearly twenty-five years.  In 2011, Durley was inducted into the International Civil Rights Walk of Fame for his contributions during the civil rights movement of the 1960s.  In 2015, he was honored as a White House "Champion of Change" for his efforts to address climate change and environmental injustice.
We asked Rev. Dr. Durley and to reflect on what it takes to rouse the incredible power within our worshiping communities to address the climate crisis.
"As I mulled over the theme, 'Voices of Courage in a Time of Climate Crisis,' I realized that the civil rights challenges I have faced all my life – and that continue to be a menacing threat – are now compounded by the complexities of global warming.  Yet it is facing challenges like these that has given my life meaning and purpose," Rev. Durley says in his chapter, "Confronting Climate Change: Wisdom from a Civil Rights Activist."
As a young African American growing up in the 1950s in a relatively poor neighborhood in Bakersfield, California, he learned to pick cotton, cut grapes, box tomatoes, sack potatoes, and pick peaches in the company of "undocumented human beings" from Mexico.
"That was a way of life," Rev. Durley recalled.  "We boarded the labor transport bus at 5:30 a.m. and worked all day in the sweltering California heat.  Seldom did I understand the spoken language of my co-workers.  Yet, I felt a strong sense of human connectedness.  We were merely attempting to earn money to improve our lives.  It was not lost on me that I was a teenager who had a home to which to return every night, while many of my co-laborers slept in pickup trucks or in overcrowded motel rooms.
"This experience more than fifty years ago helped to lay the foundation of my becoming a lifelong civil and human rights advocate."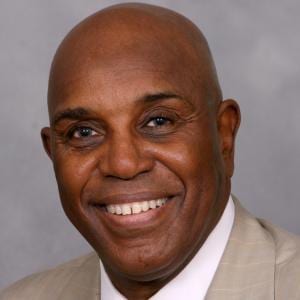 After completing college and moving to Nashville Rev. Durley became an active participant in the civil rights movement.  He embraced Dr. Martin Luther King Jr.'s clarion message: "Injustice anywhere is a threat to justice everywhere."  He began to speak up and to speak out against inequitable conditions and treatment imposed on those considered to be the least, the left out, the left behind, the forgotten, the abused and harassed populations in America.
Then, after living and working in Africa and Europe for a few years, he returned to America and became a dean at Clark Atlanta University.  He also served as the pastor of the historic Providence Missionary Baptist Church of Atlanta, GA.  "As a pastor, psychologist, and civil/human rights advocate, life was progressing well," he recalled.
"I had reached a plateau, and it seemed that things were at peace.  That was when God shook the core of my existence."
In 1996, he met Jane Fonda, and the two joined their commitments to pursue justice.  It was Fonda who introduced Rev. Durley to the issues of global warming and climate change. "At first, I could not see a connection between civil rights and climate change," Durley said.  "It took some time, but I began to understand how environmental issues were connected to the economic, educational, emotional, and spiritual needs of those I served."
He steeped himself in education about climate change, learning scientists, climatologists, business people, politicians, and environmentalists. He learned that climate change was having a disproportionately negative impact on rural, low-income, and minority communities. "Loss of employment, limited health care, destruction of houses, long term illnesses, and death were just a few of the problems I discovered that challenged members of these communities," says Durley.
But he noticed that there was minimal discussion in his faith community about how these issues were connected to, or exacerbated by, climate change.
Meeting Reverend Sally Bingham, the founder of Interfaith Power & Light, allowed him to understand and articulate for his congregation "what God intended for us to do with this ecologically balanced world that was entrusted to humankind.  I came to a new understanding of what was written in the Book of Genesis 2:15, where God commanded that we be good stewards of the Earth.  I recognized that the civil, human, and constitutional rights of the people most harmed by climate change were being denied because of the overt greed of fossil fuel companies and the policy-makers they fund."
Rev. Durley insists that "it is a God-ordained civil right for everyone to have the benefit of clean water and of air free of pollutants.  Removing the causes of climate change is therefore a moral imperative and must be considered one of the most significant issues of our time."
He is now the Chair of the Board of Interfaith Power & Light, which actively seeks climate solutions in forty states and 22,000 interfaith houses of worship across the U.S.  In his advocacy he draws on two key concepts from the civil rights movement ― sacrifice and risk.  "Where there is no commitment to sacrifice and no willingness risk for the sake of the greater good, there is no courage to accomplish the goals of the cause."
Rev. Durley is also part of the Leadership Circle for ecoAmerica's Blessed Tomorrow, a coalition of diverse religious partners working to advance climate solutions in faithful service to God.  Margaret and I are also part of this Leadership Circle, and I have always drawn strength and inspiration from Rev. Durley's words when we have our quarterly conference calls.
"I am convinced that we must take aggressive action, starting where we are, using what we have, and doing the best that we can while we still have time, so that generations to come will not be doomed by our reckless abandon," he writes.
Just as he did with the negative feelings he experienced because of racism, he sustains himself by turning his fears, helplessness, and hopelessness into positive, productive actions.  "I rely on my God-given powers to listen clearly and then to speak profoundly about this movement."
You'll find Rev. Durley's essay in Chapter 14 of Rooted and Rising: Voices of Courage in a Time of Climate Crisis.
Read also:
Rooted and Rising for Climate Action in 2020
American Indians & Indigenous Peoples Don't Owe You Hope: Interview with Tink Tinker
Is Your Dream Too Small? Or Too Big? A Rabbi, MLK, and a Revelation of Love
---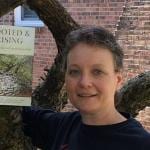 Leah D. Schade is the Assistant Professor of Preaching and Worship at Lexington Theological Seminary in Kentucky and ordained in the ELCA. Dr. Schade does not speak for LTS or the ELCA; her opinions are her own.  She is the author of Preaching in the Purple Zone: Ministry in the Red-Blue Divide (Rowman & Littlefield, 2019), Rooted and Rising: Voices of Courage in a Time of Climate Crisis (Rowman & Littlefield, 2019), and Creation-Crisis Preaching: Ecology, Theology, and the Pulpit (Chalice Press, 2015). 
Leah's latest book is a Lenten devotional centered on Creation: For the Beauty of the Earth (Chalice Press, 2020).
Twitter: @LeahSchade
Facebook: https://www.facebook.com/LeahDSchade/