Read a chapter a day in Rooted and Rising to give you the spiritual resilience needed for facing the  climate crisis in 2020 and beyond.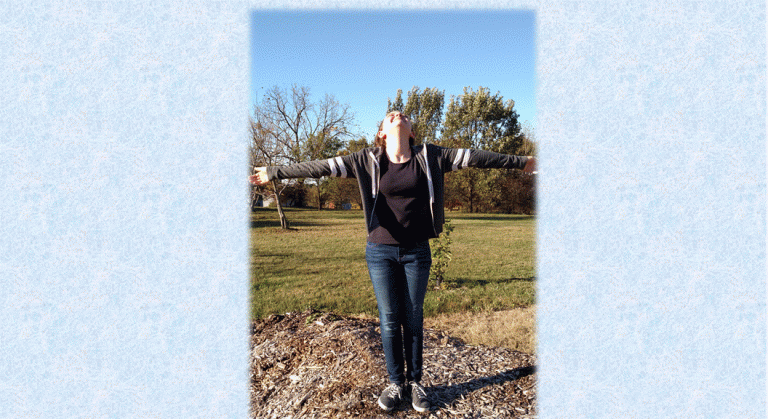 As we begin 2020 and look back on the last decade, we see that it was a confounding one for the climate of our planet.  Scientific reports about depleted oceans, melting glaciers, species extinction, and sea level rise have become increasingly dire.  Catastrophic storms, drought, floods and wildfires have devastated communities and landscapes across the planet. A 2018 special report from the United Nations' scientific advisory board, the Intergovernmental Panel on Climate Change (IPCC), contends in the starkest possible terms that only a transformation of human social and economic systems – historically unprecedented in both scope and speed – can avert climate chaos.
Yet, the federal government under the Trump regime remains staunchly on the side of the polluters. They are relentlessly pushing ahead with decisions that change federal policy to make it easier for companies to pollute. At the time of this writing, both the EPA and the Interior Department are headed by former fossil fuel industry lobbyists – indeed, the whole administration is filled with former corporate lobbyists.  And the administration has pulled the U.S. out of the Paris Climate Accord, shutting down any possibility for international cooperation on addressing the climate emergency.
Of course, there was good news for the climate in the last decade, too.
There have been rapid advances in clean energy technology. We've seen a steep drop in the cost of solar energy.  And the public gave widespread pushback to the energy and environmental policies of the current Administration across a wide spectrum of American businesses, municipalities, and organizations.  After the mid-term election, one-party rule in Washington, D.C. came to an end in 2019 as Democrats took their seats in the House, bringing with them a fresh commitment to climate action and a range of bold new policies under the umbrella term, Green New Deal.
We are heartened to see the global grassroots climate movement growing.  Over one thousand institutions around the world have committed to divesting from fossil fuels.  Inspired by the Swedish climate activist Greta Thunberg – a teenager – tens of thousands of students around the globe have started walking out of classes, determined to hold their governments to account for climate inaction. Anti-pipeline protests, many of them led by Indigenous peoples, are being carried out worldwide.
Still, the hour is late, the stakes are high, the obstacles are great, and the time left for effective action is terrifyingly short.  It's no wonder that many people are slipping into despair.  When reputable scientists are debating the timeline for reaching Earth's capacity to sustain human life – do we have three hundred years left?  fifty?  maybe ten? – the existential crisis becomes immediate and crushing.
Wisdom from the faith-and-climate movement for 2020
As my colleague, Margaret Bullitt-Jonas, and I have grappled with this reality, we challenged our colleagues in the faith-and-climate movement to join us in sharing their stories of struggle and strength.  People of faith with incredible stamina and unrelenting courage are mobilizing worldwide to preserve what is left of our planet. We know that this movement will continue to build in strength and numbers in the years ahead.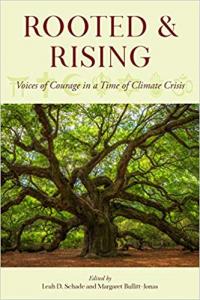 So we invited them to contribute to our book Rooted and Rising: Voices of Courage in a Time of Climate Crisis to give us a glimpse of what sustains them when they are frustrated, depressed, or despondent.  We wanted to hear about their sources of hope and to learn what keeps them going in the struggle for a just and sustainable future.  These writers represent a wide range of faiths, ages, genders/sexualities, cultures, and contexts.  They come from across the spectrum of leadership, scholarship, and activism, and from diverse social, cultural, ethno-racial, and religious locations.
Our authors include faith leaders, community organizers, scientists, theologians, and grassroots climate activists.
Some of them are well-known public figures; others are people whose commitment to climate justice is known mostly to their local community.  They are:
Huda Alkaff, Jim Antal, Margaret Bullitt-Jonas, John Chryssavgis, Tim DeChristopher,  Natasha DeJarnett, Gerald Durley, Shoshana Friedman, Roger Gottlieb, Katharine Hayhoe, Christina Leaño, Mordechai Liebling, Cynthia Moe-Lobeda, Corina Newsome, Jay O'Hara, Kiran Oommen, Leah D. Schade, Tink Tinker, Peterson Toscano, Fred Small, and Lennox Yearwood.
All the contributors either spring from or have deep connections with the Abrahamic faiths – even when those connections are contested or challenged.  What we all share are common core values of caring about the natural world, social justice, inclusion, and interfaith hospitality.  All of us are united around the scriptural "Tree of Life" in dedicating our energy and vision to finding solutions to the climate crisis and to serving the common good, even when the challenges are daunting and the success of our efforts is uncertain.
As we begin this new decade of 2020, we recommend Rooted and Rising to everyone who is seeking spiritual meaning and strength as they take action to stabilize the climate and to build a more equitable society.
This is not a book about facts and figures, charts and numbers.  This is a book about personal stories and testimony, about witnessing to what we love, what we yearn for, what we mourn, and what we are fiercely committed to protecting.
As you read through the essays, you will notice that the authors draw from the depths of their faith and help us rise to meet the challenges we face with their own distinctive voice.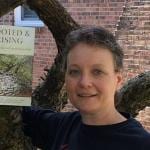 Some of them share a story about losing and finding hope.  Others share spiritual practices or perspectives that help them to stay grounded and to cultivate a peaceful heart.  Each of them reveals the spiritual roots of their activism that enable them to rise each day and keep going.
Even if you don't identify with a particular religious tradition, we believe that these writers have something to say to anyone who is seeking wisdom, strength, and hope in the face of an uncertain future.  We trust that the depth and honesty of these essays will refresh you.
Rooted and Rising Reading Plan for 2020
The 21 essays of Rooted and Rising are divided into seven sections: 1) Rooting in interfaith friendship; 2) Rising in local activism; 3) Rooting science and policy in faith and spirituality; 4) Rising from the margins; 5) Rooting in liturgy, moral vision, and vocation; 6) Uprooted, replanted, and rising; and 7) Grief, love, and trees.
Together with the Questions to Ponder and a Spiritual Practice chapter following the Introduction and each section, there are 28 chapters.  We recommend reading a chapter a day in the month of January (or any month this year) to give you the spiritual resilience needed for climate action in 2020 and beyond.
We believe that the climate crisis can become a doorway to a new way of inhabiting Earth.
The emergency in which we find ourselves can serve as a catalyst for spiritual and societal transformation. It is our deepest, most fervent hope that the wisdom of the world's religious and faith traditions can help to midwife whatever new life will be born out of this cataclysmic time.
Rooted and Rising was recognized as a #1 "Hot New Release" on Amazon in the category of Christian Ecumenism.  The book is available from Rowman & Littlefield, and you can use the code RLFANDF30 for a 30% discount until April 30, 202: https://rowman.com/ISBN/9781538127759/Rooted-and-Rising-Voices-of-Courage-in-a-Time-of-Climate-Crisis
---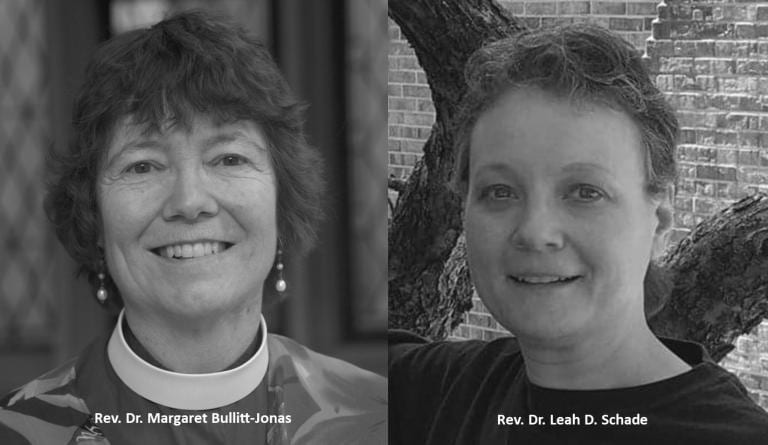 Leah D. Schade is the Assistant Professor of Preaching and Worship at Lexington Theological Seminary in Kentucky.  She is the author of Preaching in the Purple Zone: Ministry in the Red-Blue Divide (Rowman & Littlefield, 2019), Rooted and Rising: Voices of Courage in a Time of Climate Crisis (Rowman & Littlefield, 2019), and Creation-Crisis Preaching: Ecology, Theology, and the Pulpit (Chalice Press, 2015).
Twitter: @LeahSchade
Facebook: https://www.facebook.com/LeahDSchade/
Read also:
What Can A Person of Faith Do About Climate Change?
Preaching as Resistance: Encountering Pharaoh—and Climate Change