Antisemitism. Impending war with Iran. Australian fires and the climate crisis. Yes, the story of the Epiphany has surprising relevance and guidance for us.
Text:  Matthew 2:1-12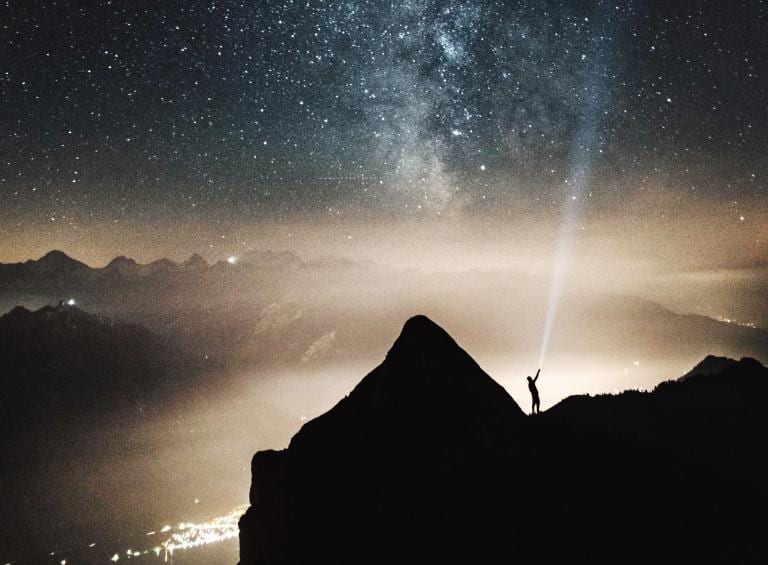 This past week as I was thinking about the sermon for today, Epiphany Sunday, I began by planning to preach about antisemitism.
In light of the attack on Jews gathered at the home of a rabbi in New York for a Hanukkah celebration, I felt it was important to address this issue.  Christians need to speak out against the rise of antisemitic violence and hate crimes now hitting an 18-year-peak.
But then a few days later, the U.S. launched an attack killing Iran's top general.
In the hours that followed, Twitter saw words like "World War III" and "Wag the Dog" trending.  There are fears that violence in the Middle East and around the world will continue to escalate leading to the deaths of hundreds, perhaps thousands of people.  So, as a preacher, I wondered if this news trumped antisemitism.  Should the sermon speak out against war and the rush to military conflict?
Add to all of this the entire continent of Australia burning in out-of-control fires.
24 people dead and an estimated 500 million animals – hear that, half a billion animals.  Prolonged drought and temperatures topping 100 degrees – all exacerbated by the climate crisis – have created conditions that literally look like hell on earth.  As a preacher called to speak about protecting this Earth that God has created, I struggled with how to incorporate this into the sermon as well.
That these events even occurred at all – and that they compete for our attention in ever-shortening news and Twitter cycles – is an indicator of the times we are in.
The fires are all around us – hate crimes, war, climate emergencies.
And yet here we are in the church celebrating Epiphany – the story of the Magi following a star seeking the baby Jesus.
Our nativity creches and Christmas cards depict a sweet scene of three exotic-looking men processing to the manger bearing their gifts of gold, frankincense, and myrrh. It seems out of place with what we're facing in the real world.  Our liturgical time can appear incongruous, maybe even anachronistic.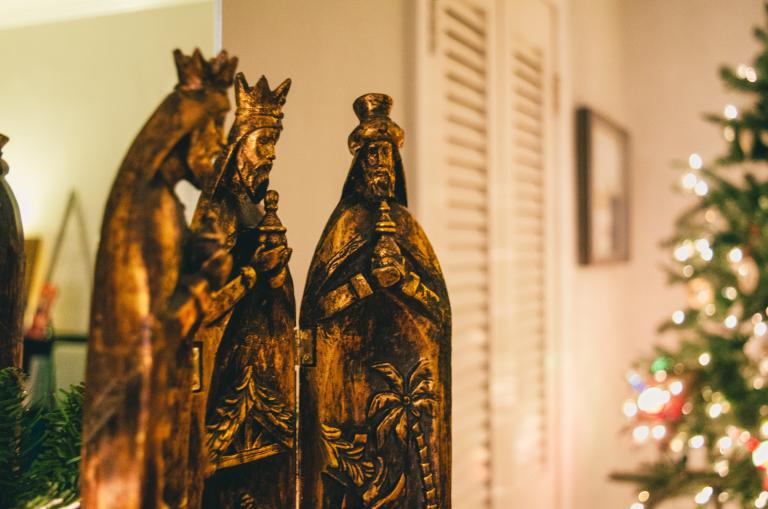 However, if we look more closely at this scene, we might find that the Epiphany story is surprisingly relevant for our times. This holy day may provide us with just the insights we need to understand what we're facing and how to respond.
Matthew 2:1-12 describes a journey of wise men, also known as the Magi, who were both astronomers and astrologers.
They were like early versions of scientists making observations and trying to interpret the meaning of what they saw.  In the year 2 B.C. they saw the planet Jupiter, one of the brightest stars in the sky, pass very close to the star Regulus, "the King's star" as it was known. They knew something amazing had happened among humankind.  So they were compelled to follow where that star led them.  That is how they came to be in Bethlehem of Judea inquiring about a newborn king.
These Magi were overjoyed to find the home of the child called Yeshua. They brought him costly gifts to pay him homage.
Epiphany stands in stark contrast to the antisemitism that has led to so much violence against Jewish people.
Here is a beautiful thing: a Jewish family honored and cared for.  A gathering of people from different countries and different faiths in a moment of peace and sharing.  Remember that the Magi were warned in a dream not to disclose the location of the child to Herod.  They protected this child, this Jewish family.
As my friend Rabbi Nina Mandel shared in a Facebook post:
"As we struggle to make meaning of this escalation of violence in Jewish communities and in faith communities in general, it is vital that we remain united and visible. The history of the Jewish people does not lack episodes of danger and oppression, but more important is our history of resilience, perseverance and survival. This happens not through bold acts of bravery or divine miracles, but because each day we wake up and say: We are still here. May we continue to do so, for the sake of our ancestors, for our descendants, and for ourselves."
Rabbi Mandel serves Congregation Beth El in Sunbury, Pa. I came to know her when I served a congregation in central Pennsylvania.  We were part of an interfaith women's clergy group that met at a coffee shop to support each other and share our ministries.  There was one time when her synagogue was defaced with antisemitic graffiti.  In solidarity, the community gathered around the congregation in a rally for peace.  There were people from all walks of life, many different races and ethnicities, several different religions.
Like the Magi called to honor the Jewish child of peace, we, too, are called to honor our Jewish neighbors.
We are called to be allies with them and protect them from antisemitism. The church can follow the light of God's star and welcome people from different countries, different faiths in moments of peace and sharing.
So it seems our anachronistic holy day of Epiphany has wisdom for us after all, doesn't it?
But there's another more disturbing connection as well.
Do you know where these Magi were from?  According to legend, they likely came from the Middle East, perhaps even Iran. This is the very nation our president is threatening to bomb, including cultural sites. Not only would this be a war crime, it would leave thousands upon thousands of civilians – including children – dead in the rubble.
It is always the children who suffer most when tyrants decide to attack.  We learned this last week when we heard the story of the Slaughter of the Innocents. King Herod was enraged to hear about this a newborn king.  He believed this child was threatening his throne.  So this paranoid, mentally unstable, selfish, violent, chest-thumping egomaniac sent his troops to kill all the baby boys in Bethlehem.
What the role of the church is in the midst of such posturing, such hatred and violence?
The star's light is from God. It's what directs the Magi. So the question we might ask is: how is God's light in the darkness directing us to act? Do we hear the angels whispering to us in our dreams to do all we can to thwart the plans of those who intend to do harm?
The church can follow the light that pierces the darkness of both hate and war. The Epiphany story suggests that we are called to the active resistance of the Magi who refused to collude with Herod.  They refused to be a party to his evil schemes.  The church, too, must speak out against the evils of war, the killing of children and civilians, the destruction of a people's culture that once brought honor to the Christ child.
So we see, once again, that Epiphany has meaning for us today.
But what about the fires of Australia?
The melting of the glaciers?  The collapse of our oceans?  The catastrophic storms? The droughts, the floods?  What about the inexorable unraveling of the very systems of life that have allowed plants, animals, and humans to flourish on this planet for millions of years?
I'll admit, this is the most difficult question of all.  It overshadows and, indeed, fuels the other conflicts around us.  The climate apocalypse envelopes us all, fire within fire. What does Epiphany offer us? What guidance can we find in this story of the Christ child, his family, and these visitors from afar bathed in a halo of starlight?
I suggest that Epiphany calls us to point to the light instead of being consumed by the fires of hate, selfishness, greed, violence, xenophobia, and war that are all magnified by the climate crisis in which we find ourselves.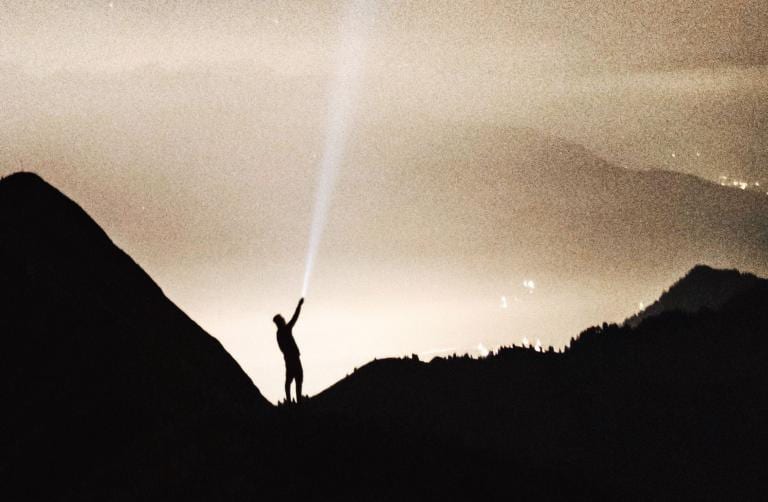 We may feel powerless in the face of so many overwhelming issues.  But our calling is one of advocacy for the vulnerable and showing reverence for that which brings life – just as the Magi did for the Christ child.
Our calling is to be a place of hospitality, welcoming those who come from afar and offering space for people who are different from us – just as Mary and Joseph did for the Magi.
What this looks like for our church is something we will need to discern in the days ahead.  And there are resources to help us.  The ELCA (the denomination in which I serve) has a social statement about Peace and one on Caring for Creation.  And they've developed Guidelines for Lutheran-Jewish Relations. All of these are available to us as we meet and talk and learn how this particular congregation in this particular time and place can find our own unique path in following God's star.  If you are part of a denomination, you can seek out their resources as well.
There are also two books I can recommend to give us guidance.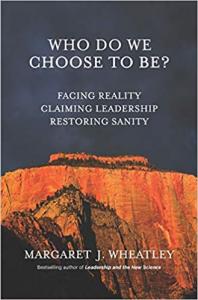 One is called Who Do We Choose To Be?: Facing Reality, Claiming Leadership, Restoring Sanity by Margaret Wheatley.  She traces the history of civilizations that have collapsed in order to draw out wisdom for helping society transition into a new way of being.  She talks about how to create the conditions for those things we will need as things fall apart and fear and turmoil continue around us.  Things like generosity, compassion, community and love.  The church can be a place that helps create what she calls "islands of sanity in the midst of wildly disruptive seas."  This is what Epiphany was for the Magi and the Holy Family.  They had created an island of sanity in the midst of the violence and oppression around them.
Another book I recommend is called Rooted and Rising: Voices of Courage in a Time of Climate Crisis.  I happen to be one of the co-editors, along with my colleague Margaret Bullitt-Jonas.  We invited a group of religious environmental activists from different faith traditions to share their wisdom for the challenges we face.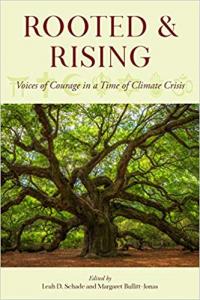 I like to think of this book as following the hospitality of Mary and Joseph who welcomed wise people from afar.  They shared their gifts with each other and provided the clarity, the guidance, and the sacredness that gave their lives meaning in the midst of forces threatening from all around.
As my friend, Margaret Swedish (author of Living Beyond the End of the World: A Spirituality of Hope) shared in a post:
Remember everything about life that you love because that's our grounding.
Give attention to these things. The company of friends and community. The beauty in Nature that makes us weep. Gratitude for being alive and able to be of service in these painful times. Love, and then more love.
And then remind yourselves over and over again that there has never been a time when we were more needed. Remember that our lives right now can have greater significance than ever before. We can't really change the course the world is on right now, but we can make a difference in how we live through it, what example we set, how we create anew in the midst of the collapses underway now.
You see, Epiphany's star gives light rather than consuming us in the heat of raging fires from violence, greed, fear, and hatred. So it is with God's love which gives us this light. And so shall it be with those who follow that star.
Our task as the church is to proclaim who God is in the midst of this mess. And to help each other and our communities to discern who we will be and how we will respond.  Our God is the God of light and love.  This is what we need.  This is the Epiphany that will guide us.
As the Philippine theologian Elizabeth Tapia says in a blessing:
The world now is too dangerous
and too beautiful for anything but love.
May your eyes be so blessed you see God in everyone.
Your ears, so you hear the cry of the poor.
May your hands be so
blessed that everything you touch is a sacrament.
Your lips so you speak nothing but the truth with love.
May your feet be so blessed you run
to those who need you.
And may your heart be so opened . . .
that your love,
[and God's] love, changes everything.
---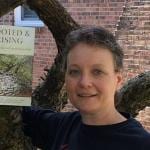 Leah D. Schade is the Assistant Professor of Preaching and Worship at Lexington Theological Seminary in Kentucky.  She is the author of Preaching in the Purple Zone: Ministry in the Red-Blue Divide (Rowman & Littlefield, 2019), Rooted and Rising: Voices of Courage in a Time of Climate Crisis (Rowman & Littlefield, 2019), and Creation-Crisis Preaching: Ecology, Theology, and the Pulpit (Chalice Press, 2015).
Twitter: @LeahSchade
Facebook: https://www.facebook.com/LeahDSchade/
Read also:
The Slaughter of the Holy Innocents: Don't Look Away