No one wants to think about the death penalty on Christmas Eve.  But Trump is forcing us to do just that.  He's expanding the death penalty on Christmas Eve.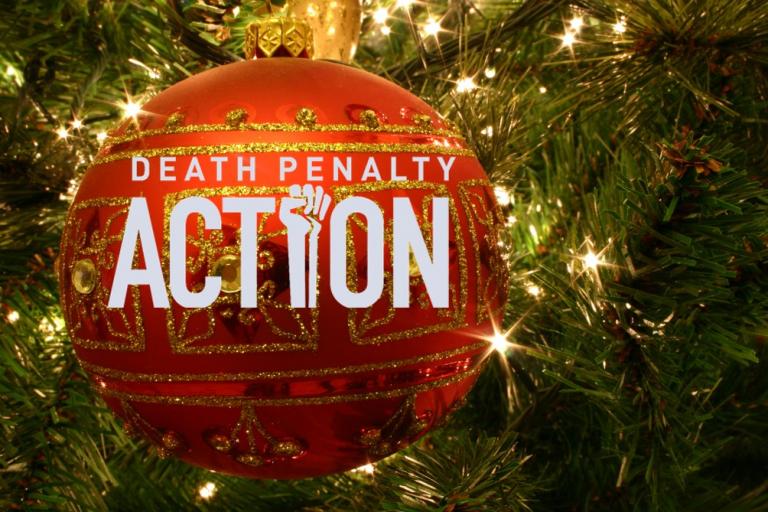 The Trump Administration is making changes in federal execution policy that expand the methods of the death penalty to include firing squad, electrocution, and poison gas. The new regulations also allow for changes in location as well as shorten the time between notification and execution. All of these changes violate due process and are an infringement of Constitutional rights.
When do these changes go into effect?
This is happening today – of all days – on Christmas Eve.
For Christians, this is the most sacred night of the year.  Christmas is when we celebrate the birth of a baby born into a world racked by violence and corruption to bring peace, joy, and hope.  A baby who grows into a man who would himself be killed in a state execution by the preferred death penalty of that time – crucifixion.
To choose Christmas Eve for the expansion of the death penalty is a deliberate affront to the Christian faith.  No matter what your feelings about the death penalty may be, certainly we can all agree that this decision is uncalled for and outrageous.
The rush to execute in Trump's lame-duck presidency
Between July 14 and December 11, 2020, the federal government has overseen 10 executions, the justifications of which were suspect at best.   And there are three more executions planned in January before Trump leaves office, including the first woman in 70 years, Lisa Montgomery.
We must note the hypocrisy-wrapped juxtaposition of these federal executions contrasted against the pardons recently announced by Trump, including four men who were convicted of killing civilians.  They were contracted agents of our government who murdered unarmed Iraqi citizens.  Why was clemency allowed for them, but not for those on death row who Trump is now rushing to execute?
The last of the three executions planned for January is schedule to take place on the birthday of the Rev. Dr. Martin Luther King, Jr.
Again, the bitter irony of executing someone on the birthday of a man whose life embodied peace and nonviolent resistance to an oppressive state is outrageous and an insult to his memory.
The faith community is calling for these planned executions to stop.  [Sign the petition here: https://actionnetwork.org/petitions/faith-leaders-sign-on-letter-opposing-federal-executions.]
Acting Attorney General Jeffrey A. Rosen began his short tenure as the head of the Department of Justice yesterday and has the power to stop these murders. Especially during Covid, these executions must be halted, as they are super-spreader events.
Mr. Rosen:  you must restrain the Trump Administration from committing further sin and evil.
Rescind the orders of the three scheduled execution warrants and stand down from the machinery of death. Stop these federal executions, in the name of all that is holy, just, and good.
---
This piece is adapted from a statement I made on behalf of the Clergy Emergency League which co-hosted an interfaith event on Dec. 23 protesting these new forms of execution.  The event featured statements by Rev. Dr. Jack Sullivan, Jr., Executive Director, Ohio Council of Churches; Rabbi Ruven Barkan; Cantor Mike Zoosman, Founder, L'Chaim: Jews Against the Death Penalty; Doug Pagitt, Executive Director, Vote Common Good; Shane Claiborne, Co-Founder, Red Letter Christians; and Abraham Bonowitz, Death Penalty Action.
You can watch a recording of the event here:  https://www.facebook.com/ClergyEmergencyLeague/videos/153427362867780.
Take action:
Read also:
The Execution of God: Encountering the Death Penalty – A Preacher's Review
---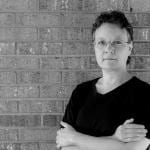 The Rev. Dr. Leah D. Schade is the Assistant Professor of Preaching and Worship at Lexington Theological Seminary in Kentucky and ordained in the ELCA. Dr. Schade does not speak for LTS or the ELCA; her opinions are her own.  She is the author of Preaching in the Purple Zone: Ministry in the Red-Blue Divide (Rowman & Littlefield, 2019) and Creation-Crisis Preaching: Ecology, Theology, and the Pulpit (Chalice Press, 2015). She is the co-editor of Rooted and Rising: Voices of Courage in a Time of Climate Crisis (Rowman & Littlefield, 2019).  Her latest book, co-written with Jerry Sumney is Apocalypse When?: A Guide to Interpreting and Preaching Apocalyptic Texts (Wipf & Stock, 2020).
Leah is also co-founder of the Clergy Emergency League, a grassroots network of clergy that provides support, accountability, resources, and networking for clergy to prophetically minister in their congregations and the public square in this time of political upheaval, social unrest, and partisan division.
Twitter: @LeahSchade
Facebook: https://www.facebook.com/LeahDSchade/