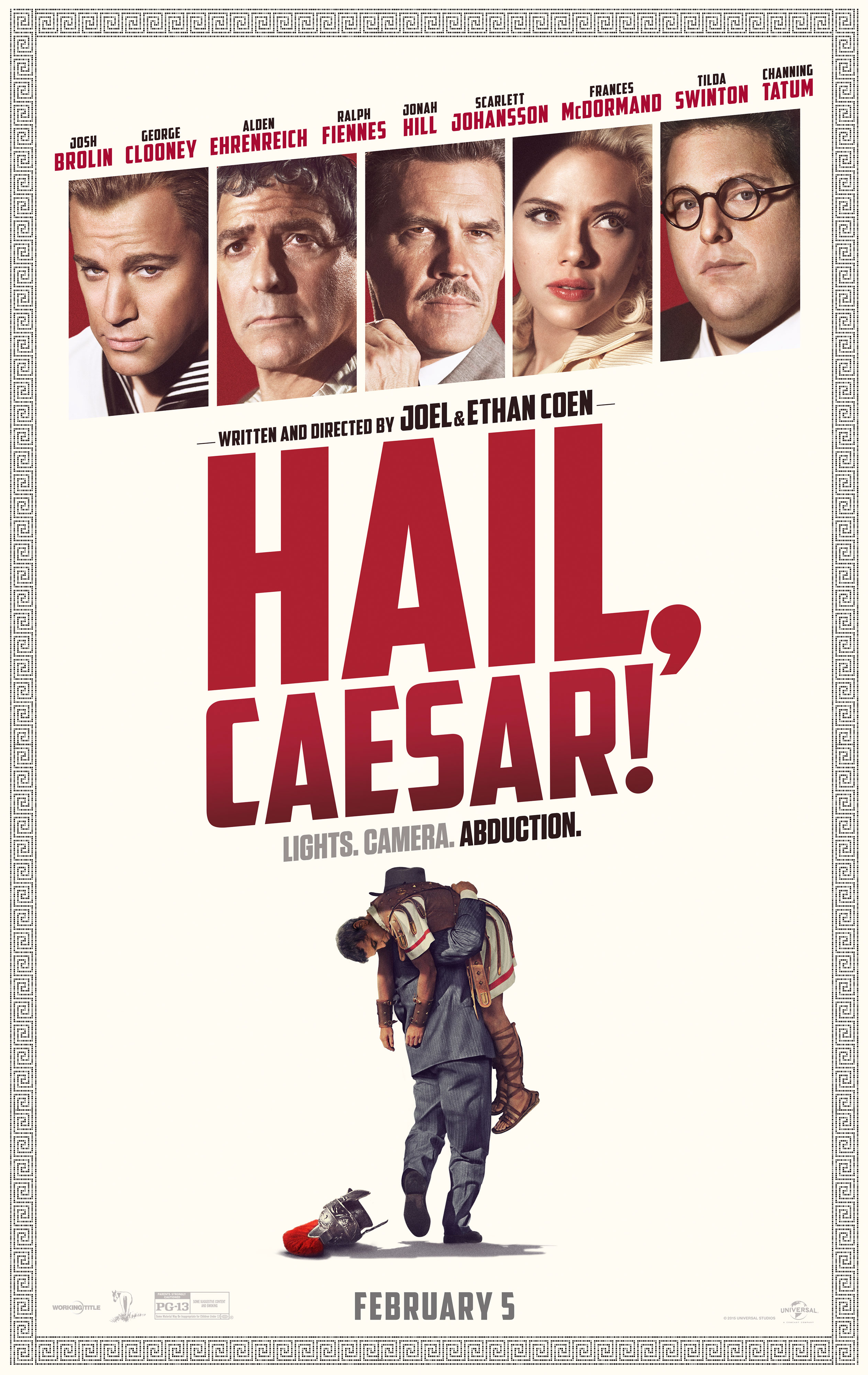 This is the sixth in a series of posts entitled Retracing My Footsteps in the City of Saints by Eugenia Geisel for Eastern Catholic Person on her experience of encountering the saints in Kraków as part of the ordinary supernatural during World Youth Day. There are four previous posts, one on the Black Madonna, a second on Blessed Jerzy Popiełuszko, a third on Holy Faustyna and the Divine Mercy Devotion, a fourth on St. Albert Chmielowski, and a fifth on St Maximilian Kolbe. 
Eugenia recently graduated from the University of Washington in Seattle with a major in Korean and minors in Comparative Religion and Russian and Slavic Literatures; she took my course on Trans-Pacific Christianities, a class to which I had to issue a public retraction last year. Because Eugenia is a cradle Latin with Byzantine sympathies, I consider her for the purposes of this blog to be our Latin Catholic Person.
But there is another more compelling reason for Eugenia to post here. While Chris Altieri has criticized the participants at World Youth Day who are nearing age thirty for extended adulthood, Eugenia fits even his criterion for what 'youth' are. This is not to take a position on 'youth' – we can only be persons – but it is to say that this is an account of how one young Latin Catholic Person encountered the saints in the city of Kraków and cared enough about communion to tell an Eastern Catholic Person about it. The term 'City of Saints' is admittedly from George Weigel's newest book, but it was also used widely during the festivities in Kraków, so any convergences with Weigel's text is (unless noted) genuinely incidental.
It is important to note that this is a Latin Catholic reflection on an Eastern Catholic Person's blog. Eugenia makes some interesting claims about Byzantine practice while describing Latin devotions. This means that in the future, I will have to reflect more deeply on these items as well.
July 22. This marks a year to the day that I left to begin my pilgrimage to Kraków for World Youth Day 2016.
This is a very surreal fact to me. I can't believe how much time has passed, nor how much has happened in my own life. Here I am now, a recent university graduate, trying to put the pieces together of where I am headed next. I don't think a year ago I could have imagined being where I am today, though I knew much of what was coming. A year in retrospect, I can't help but feel a deep sense of peace and gratitude. I feel so blessed that perhaps by some miniscule openness of my own, I have been blessed by the experience of WYD the way that it should be, at least to the extent that my own weaknesses allow. In Pope Francis' homily at the closing mass that Sunday, he reminded us:
"We can say that World Youth Day begins today and continues tomorrow, in your homes, since that is where Jesus wants to meet you from now on. The Lord doesn't want to remain in this beautiful city, or in cherished memories alone. He wants to enter your homes, to dwell in your daily lives: in your studies, your first years of work, your friendships and affections, your hopes and dreams. How greatly he desires that you bring all this to him in prayer! …How much he wants his word to be able to speak to you day after day, so that you can make his Gospel your own, so that it can serve as a compass for you on the highways of life!"
World Youth Day is a catalyst, not a culmination. And although, much like Zacchaeus in that Sunday's gospel I have faced many obstacles and sinfulness on the path to more fully encounter Christ, I can't help but recognize that the experience of WYD has indeed played a major role in a desire and effort to continually allow myself to be transformed and my life to be changed even long after I had since returned to the banality of daily life and the sort of sacramental carnivalesque nature (to borrow, but also sanctify imagery, from Bakhtin) of an event such as a WYD has worn off. In ways I never would have imagined all that I gained, encountered, even the event itself, has continually revealed itself to be ever more intricately intertwined as this past year of my life has unfolded.
There is someone who not only remained with me throughout much of my pilgrimage in Kraków, but was also intertwined in the years of my life leading up to the event. Encountering him there was a key piece in encountering a part of myself that I had been engaged in an internal struggle with for quite some time. This struggle was with my vocation as an artist (note the small v). This encounter was with the person of Karol Wojtyła, or Pope St. John Paul II.
Wojtyła is my brother's patron and namesake. For the first decade of my life, Pope John Paul II's was the only pontificate I ever knew, the only pontifical death I ever witnessed, along with the rest of my generation. It only follows that he became an influential figure in his life and death as I grew up a cradle Latin Catholic Person. He further drew me into a love of Polish culture, language, and food that I had been exposed to by friends and family (and look at me now, with a minor in Slavic literature!) Sometimes my eyes still water at the vivid memory of his death, and at (while perhaps for selfish reasons) the realization that he was also the only pope of my lifetime I never had an audience with. Upon his election, he was young — and even as he aged and his health deteriorated he was young at heart — he was athletic, he was dynamic, he was eloquent. He was Polish.
He was an artist.
I don't say all this to overly romanticize his memory, but instead to paint a picture of how the encounter of his own personhood played an early and influential role in the shaping of mine and what would become a lifelong journey in the pursuit of beauty and truth.
As I mentioned in the first post of this series, I experienced an onslaught of anxiety leading up to and embarking on my pilgrimage a year ago. While I would learn that nothing eases this like prayer and the presence of the Eucharist, I still sought out distractions on sleepless flights. Though this does not always end up well, in this instance, I was grateful for it. Because my own experience has led me to believe, perhaps in folly, that when one seeks distraction sometimes the grace of God can actually lead us to beauty and truth instead.
It was in this pursuit of distraction that it came to be that the Coen Brother's film Hail, Caesar! would end up quite literally bookending my trip as I watched it first on the transatlantic flight to Europe, and once again on my way back, giving my pilgrimage a sort of circular narrative, like that of the film itself. Of course, I had to enjoy the film enough to watch it a second time. It was right up my alley: clever, witty, self-referential, with musical numbers and sacraments to boot.
What I was experiencing during my first viewing, and most definitely by my second viewing, is what I would later come to refer to—first as a joke and later as an unironic term—the 'hermeneutics of film'.
I suppose the best way to explain this term, which is actually more a phenomenon I have experienced, that of interpreting or coming to understand a truth of some kind through film. All too often, I find myself unable to really process or interpret something, even when it's been laid out plainly to me in real life, without a sort of narrative, set of visuals, or words to accompany it. Thinking about it now, I realize that this could be expanded to various, maybe all, art forms. Put most simply, it's an encounter of beauty that leads one to understand, or more deeply understand, truth. Yet it's a different plane of knowing than with one's intellect. I think that's in part why the audio-visual experience of film lends itself so kindly to it.
Sometimes it's not big eloquent revelations about universal truths. Sometimes it is simply quiet, resonant things, tugging on my embattled interior. And sometimes those quiet, personal encounters with film, or any art, are the most powerful. This was one of those times.
While the Joel and Ethan Coen are Jewish, their film Hail, Caesar! opens with a very Catholic sacrament: the sacrament of confession (or as Justin may refer to it, the Holy Mystery of Repentance). The central character, Eddie Mannix, is seated in a confessional, telling the priest his sins while holding his rosary beads. This immediately marks Mannix as Latin Catholic Person, like myself. As the narrative progresses with the aid of a third person narrator, the audience comes to learn Mannix is a Hollywood fixer with endless hours cleaning up other people's messes that quite literally drive him to regular confessions-and many packs of smokes. (I would later learn the character of Mannix was based on a real person, and while the film is very clearly drawing from real figures and films of Old Hollywood, it's equally clear to be largely fictionalized).
The film covers just over twenty four hours of studio life for Mannix and his actors, directors, and others he encounters. Of course for me, this struck me to be particularly reminiscent of Aleksandr Solzhenitsyn, although the 'day in the life' narrative is something seen in many other literary and film genres, including-it's worth noting-socialist realism. Over the course of his day Mannix must cover up scandals, help rookie Hobie Doyle break out of genre films into stardom, track down wherever drunken star Baird Whitlock ended up, avoid tabloid reporters, and make it in time for a meeting with an Orthodox 'patriarch,' Latin monsignor, Jewish rabbi, and Protestant pastor.
In fact, the interfaith scene of that meeting is arguably the most genius in the film. Mannix gathers them together in hopes of consulting with them so as to be sure the studio's biblical epic Hail, Caesar!: A Tale of the Christ is in line with Judeo-Christian teaching enough so as not to offend anybody. Somehow this leads to plenty of banter between the clergymen, yet in an odd sort of way, this struck me to be a strikingly realistic portrayal of natural ecumenical and interreligious dialogue — rather than some overly polished, 'everyone gets along', kind of idealism. It also allows it to organically and cleverly break into a lighthearted moment of Christological debate-something I can never seem to get enough of-that was also peppered with some fanboying and armchair film criticism, all of which had me using all my might not to roll onto the floor of the aisle of the plane laughing.
This kind of organic, authentic interreligious and ecumenical dialogue is something often associated with the pontificate of Pope John Paul II, and while certainly not dismissing any strides made by his predecessors and successors, this is rightfully so. In the encyclical Ut Unum Sint, focusing in particular on unity among Christians, he describes ecumenism as "a path difficult but so full of joy", and that it will require combatting "complacency, indifference and insufficient knowledge of one another" (emphasis His Holiness'). For John Paul II, the universal Church's role requires that its  "authority is [to be] exercised in the service of truth and charity."
While this may have been my favorite scene (there were many a contender), there was plot line in particular of the many overlapping ones jammed into the twenty-four hour period that tugged at something inside of me the most. This was that amidst all the entangled knots of others Eddie Mannix was trying to unravel, he was faced with a conflict in his personal life as well. This was the decision he had to make between sticking with his job at the studio, and accepting an offer with the (historical) Lockheed Corporation that has apparently been wooing him for some time.
At first it may seem like an easy decision, but it's clear by Mannix dragging out his decision that he is not at peace about it. His studio job may have its excitements, but as clearly stressed by the narrator and form of the narrative itself, it basically has him working 24/7, has him stretching his morals and patience all the way to the confessional, and has neither the artist respect nor perks of fame like that of auteur Laurence Laurentz or his actors such as Hobie Doyle or Baird Whitlock. With Lockheed, he'd be getting not only job security in the burgeoning 1950s market of aircrafts and a steady income, but he'd also be working more structured hours meaning most importantly more time with his wife and kids.
And yet, he hesitates.
He doesn't just hesitate. He discerns.
He consults with his wife. She of course finds the offer of more money and less hours enticing, but she also makes it very clear (although it is smugly veiled through a 1950s housewife demeanor), that this is something he needs to discern for himself and to figure out what it is that he is truly feeling.
He turns to prayer. Late into the night, Mannix is in his office, fervently praying the rosary with the Lockheed contracts sitting on his desk.
He finds a moment that pushes him to action when actor Baird Whitlock finally turns back up at the studio and begins criticizing it, saying that while "we may tell ourselves that we're creating something of artistic value, or there's some sort of spiritual dimension to the picture business" it really is all about the money. Mannix succumbs to an impulsive weakness and slaps the actor across the face. Several times. He tells Whitlock, or rather commands him that he will get back to work and finish the picture. "You're gonna do it," he says, "cause you're an actor and that's what you do, just like the director does what he does, and the writer and the script girl and the guy who clacks the slate. You're gonna do it because the picture has worth! And you have worth if you serve the picture and you're never gonna forget that again."
While there is clearly a lot of layers to what is going on in this scene — such as some satire of self-congratulatory Hollywood — some commentary on capitalism or even the then-waning studio system–this is also somewhat sincerely an important moment for Mannix's discernment. Mannix is used to telling his actors what they need to hear, in order to do what they need to do. But in some twist, here he's also told himself what he's been needing to hear. "The picture has worth!" It's uncertain if Mannix knows exactly, why it has worth. He simply knows that it does.
And yet, he still hesitates. This brings him back to the sacraments, right where he began. He makes his usual confession, twenty-seven hours later, and relatably it's mostly the same sins as before. But then he takes a second, and he asks the priest for a bit of spiritual direction on his discernment. He asks the priest, "If there's something that's easy, is that, wrong?", referring to the Lockheed offer. He weighs this with the studio, saying: "It's not so easy. It's so hard, Father, sometimes I don't know if I can keep doing it. But it-it seems right." With this the audience is given more insight into the interior of Mannix's struggle.
The priest responds, "God wants us to do what's right." With that, Mannix finally gets what he already knew, or hears what he needed to hear. God is calling him to stay with the studio for a reason. And while his role is not that of a traditional artist, he does recognize the 'worth' of the picture, or perhaps it is the power of beauty, or the capacity of beauty to communicate truth. (It seems no coincidence that the film in production is that of the Gospel).
In Pope John Paul II's Letter to Artists, he expresses that the vocation of the artist is "in the service of beauty", and that vocation includes an "obligation not to waste this talent but to develop it, in order to put it at the service of their neighbour and of humanity as a whole". The picture has worth. I even dare to be so bold as to say that the person of Karol Wojtyła would likely see himself in Mannix too. Composed, confident, and capable to the world, but still just a person. Weakness, self-doubt, wrestling with beauty, prayer, discernment, and needing to make quite regular confessions may be some of the most human things to ever experience.
As the film ended, and I was still miles up in the air surrounded by sleeping passengers. I looked down at my lap and saw my own rosary beads. The same ones I turn to in times of distress, anxiety, and discernment. The story of Eddie Mannix resonated deeper than I wanted to admit to myself. No. No, I had just watched a really well executed film and distracted myself from my own fears. It was funny, there was music. Okay, there was sacraments and Christology too. But also like Mannix, I couldn't shake that lack of peace as I pushed things out of my mind and allowed my anxieties to take hold again.
Touching down in Kraków, I arrived at the aptly name John Paul II International Airport. With just about a half hour to kill, I found the Eucharistic chapel. Opening the doors, there was a painting of his image right behind the altar and the tabernacle. I looked at the painting right at it's eye level, knew he was watching over, and proceeded to drop my bags, and literally run (yes, run) to the image of the Black Madonna.
Totus tuus.
...to be continued in A Portrait of the Artist as a Young Catholic: Part 2…