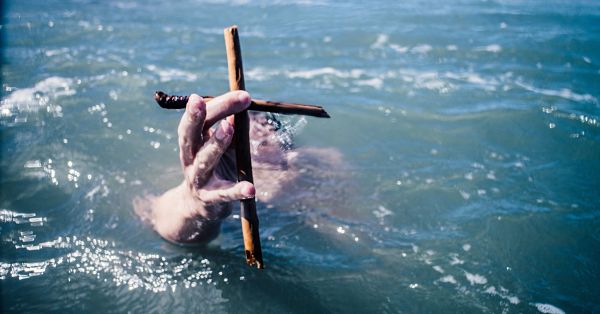 Mercy softens justice for the rest of us.
There may be saints out there after all, but if you are not one, then you hope and pray for mercy.
I hope and pray for mercy.
We have forgotten something. To be fit for mercy, we do not merely have to wish for mercy, any guilty person does, but be fit for mercy.
What does that mean?
We must be sorry. We must be heading in a new direction and make ammends where we can. Nobody ever deserves mercy, we cannot deserve anything other than justice. However, false mercy can be injustice. This happens when we say "that's ok" to a person who is not sorry, is not changing, or avoids restitution (where it is possible). An error like this destroys mercy, because enablers are not merciful. We pervert "judge not" into a hope that if we judge nobody for anything then we will not be judged for our misdoings. That's societal anarchy pretending to be mercy.
Still we hurt friends, spouses, neighbors and we are sorry. A word comes out of our mouths ("More of that and divorce would be better. . . ") that is hurtful and cannot be taken back: sorry is not enough. Is there room for mercy? God knows.
Nobody can demand mercy or be angry if it is not given. We plead, beg, long for mercy, but can only wait and see what is best. The pastor who badgers a person into "forgiveness" is badly wrong. Forgiveness is a gift mostly to the person granting forgiveness. When I have been hurt, as we all are, then eventually "letting go" bitterness and hatred is good for our soul. That does not mean saying hard, bad things are good: never.
Instead, forgiveness says: "This was bad. I have gone forward. You have no power, not even negative power over me." This is great news for the perp, but that not why the action is done. Forgiveness is a mighty boon to the person hurt and then, only then, an unmerited blessing to the sinner.
Grace cannot be demanded. Mercy is not a power move, but a gift. If you are like I am, then you hope for mercy and are working on granting forgiveness. Both are mighty instruments of healing, go read Jane Eyre for details, and bring hope this darkling world.
God help me, but I pray daily: Lord Jesus Christ, son of God, have mercy on me a sinner. We release (as we can) what has been done to us and hope to God that others can release what we have done to them. We trust that as we forgive, so we will be forgiven.
Mercy. Justice.
God help us.