David Russell Mosley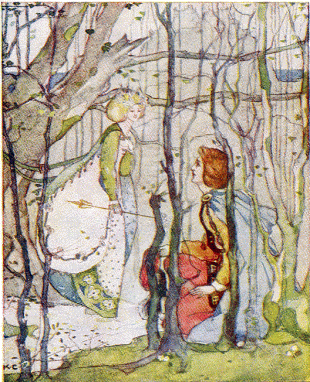 Ordinary Time
St. Clare's Day 2016
The Edge of Elfland
Hudson, New Hampshire
Dear Readers,
You will no doubt be unsurprised when you read these letters to see references to things like Faërie, Elfland (which is in the title), Enchantment, etc. Careful readers will note that these words are always used positively. That is, I have not, up to this point, dealt with a different, often, though not exclusively, non-literary tradition which treats elves and fairies (mostly fairies) as demons. There are some who see the current trends in desire for enchantment or re-enchantment as ignoring this, presumably older, tradition. Now, I have two primary thoughts on this at present, and I will likely return to this subject in the future. But for the time being I want to focus on a discussion of whether or not fairies are demons and whether or not demons and other evil creatures exist in Elfland. To help me with this, I am turning to the new edition of J.R.R. Tolkien's On Fairy-stories edited by Verlyn Flieger.
Are Fairies Demons?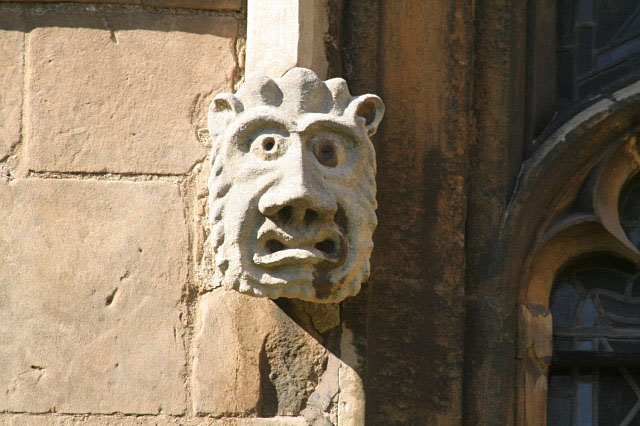 This is, perhaps, the question. After all, if you investigate the old folk tales as well as the fairy-romances of the Middle Ages you will certainly discover that not all fairies or elves are exactly good. Morgan le Fay (Morgan the Fairy) is a frequent enemy to her half-brother, King Arthur. Add to this other stories wherein fairies are seen as equivalents to demons, if not demons themselves; or to the stories where fairies are naught but mischievous people, and it's not hard to see how this question arises. Tolkien shows himself not unfamiliar with this general tradition. He writes in the MS B version of his On Fairy-stories:
"Leaving aside the Question of the Real (objective) existence of Fairies, I will tell you what I think about that. If Fairies really exist––independent of Men––then very few of our "Fairy-stories" have any relation to them: as little, or less than our ghost-stories have to the real events that befall human personality (or form) after death. If Fairies exist they are bound by the Moral Law as is all the created Universe; but their duties and functions are not ours. They are not spirits of the dead, nor a branch of the human race, nor devils in fair shapes whose chief object is our deception and ruin. These are either human ideas out of which the Elf-idea has been separated, or, if Elves really exist mere human hypotheses (or confusions). They are a quite separate creation living in another mode. […] For lack of a better word they may be called spirits, daemons: inherent powers of the created world, deriving more directly and "earlier" (in terrestrial history) from the creating will of God, but nonetheless created, subject to Moral Law, capable of good and evil, and possibly (in this fallen world) sometimes evil" (254-255. Emphasis original).
Tolkien goes on to talk about the possible forms and ends for which elves may have been created. Now, to be very clear, Tolkien is obviously aware that some have associated elves and fairies with demons, but he explicitly rejects this tradition. We should and ought, if one is particularly interested in this topic, investigate Tolkien's rejection as well as the tradition which he rejects. Tolkien writes in the originally published version of On Fairy-stories, "The road to fairyland is not the road to Heaven; nor even to Hell, I believe, though some have held that it may lead thither indirectly by the Devil's tithe" (28). He then quotes a poem by the medieval poet Thomas the Rhymer, the first two stanzas describe the roads to Heaven and Hell respectively. The final stanza tells us of a third road:
And see ye not yon bonny road
That winds about you fernie brae?
That is the road to fair Elfland,
Where thou and I this night maun gae.
My point here is merely to point out that the elf or fairy (whether actually existing or existing only in our stories) is not inherently related to demons and that while there are other traditions that so suggest, there is another, and longer running (even if the other is older), tradition that places them neither on the side of the angels, nor on the side of the demons. They are a people apart. I am reminded of Lewis's That Hideous Strength where Dr. Dimble is speculating about Merlin's abilities and notes that there were, in Merlin's day, neutrals, not creatures neutral to the will of God, but neutral so far as we are concerned. Remember that Tolkien himself wrote, "God is the Lord, of angels, and of men––and of elves" (78).
Evil in Elfland
Date 1911; New Impression's plates are the same as those of the first edition.[1]
Source ; Rackham, Arthur (illus) (1924-August) [1911] Siegfried & The Twilight of the Gods (New Impression ed.), London: William Heinemann, p. p. 56 Retrieved on 22 June 2011.
Author
Arthur Rackham (PD-US)None of this, however, is to say that Faërie or Elfland ought to be pictured as perfect. Yes, Chesterton calls it the "land of common sense," and Tolkien describes it as "a state wherein will[,] imagination and desire are directly effective––within the limitations of the world. Above all where beauty––of all the three the most magical––is natural and relatively effortless" (254). Still, it is the Perilous Realm. For Tolkien it contains not just elves (who may be good or evil) but dragons and trolls and goblins which most certainly are evil. It is perhaps this that some, if not detractors, then at least critics of enchantment would remind us (if not the traditions where fairies are demons). And we do well to listen.
While I, in these letters, have focused on the good of Elfland, it being a way to talk about Creation that is unifying and sacramental (a subject on which I will have more to say when I finally get around to writing about Laudato Si') and yet when we enchant the world we must take the bad along with the good. To admit the presence and closeness of God in all of creation is also to admit the presence of demons. Many purveyors of enchantment make the often opposite mistake one finds in the horror genre. Jessica Mesman Griffith notes this over at Sick Pilgrim:
It's also worth noting that the writers seem willing to entertain demonic influence on the supernatural but not a prevailing counterforce, which bores me. Satanism is a cheap and easy trope in paranormal fiction, but any reference to Christ is either unconsciously made or avoided or perhaps not even considered. We seem much more willing to accept the existence of the devil than Jesus.
It is this, I think, more than anything else that causes me to focus on the good side of enchantment. It isn't because I disbelieve in demons or black magic (or trolls or goblins), but because those things often exist in their own vacuum in popular culture. Still, if we are to accept the existence of Jesus, then we must also be willing to accept the existence of Satan. For every saint there are as many, if not more, truly Wicked people; for every two angels, there is one demon; for every elf a goblin. There is evil in Elfland, and that because there is evil in the Cosmos thanks to the fall of angels and men (whether the elves have properly fallen as well, I cannot say).
Still, the critics are right. It is not sufficient to talk about enchantment and mean only good. Enchantment means remembering that there are evil forces at work in this world, as well as some possible merely mischievous ones as well. I agree with Tolkien that calling fairies demons is a human mistake. Still, that doesn't mean there are no demons or even evil fairies. We forget this at our peril.
Sincerely,
David