David Russell Mosley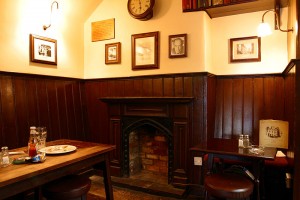 Ordinary Time
13 August 2016
The Edge of Elfland
Hudson, New Hampshire
Dear Readers,
Just yesterday I received some exciting news. I had applied a few weeks ago to work as a Preceptor for Signum University. Don't know what that is? It is an entirely online university currently offering Master's degrees in Literature and Tolkien Studies (this can be further subdivided). Signum was started by none other than Dr. Corey Olsen, the Tolkien Professor. Corey has been running a successful and popular podcast for years now focusing on the works of J. R. R. Tolkien as well as other fantasy authors, medieval authors (Corey is a medievalist), and more.
While there are many excellent classes being offered this upcoming academic year, let me highly recommend to you the class Tolkien and Tradition taught by noted Tolkien scholar Dr. Verlyn Flieger. Here's part of the description for the course:
Tolkien once said his immediate response to reading any medieval story was to want to write one like it. He did. Three times. "The Story of Kullervo" came from the Finnish Kalevala; Sigurd and Gudrún was his take on the Icelandic Eddas; and The Fall of Arthur was inspired by the Middle English Alliterative Morte Arthure and the Stanzaic Morte Arthure. We'll read each of these works in the context of its particular literary tradition to explore how Tolkien fits/alters/extends/compresses traditional material to make it his own. The course divides naturally into three segments each devoted to a mythic story and Tolkien's treatment of it. You will learn to evaluate Tolkien's works both individually and comparatively, judging them in the context of each other as well as of their sources as read in class.
I have two reasons for recommending this class to you. First, it is an excellent opportunity to study some of Tolkien's other works that many don't immediately think of when they think Tolkien. The second is that if enough of you sign up for it, then I'll have some work for this Autumn (currently the class doesn't have a high enough enrollment to warrant two preceptors). So, consider signing up for this class, learning some stuff about Tolkien, and helping me support my family. Also, make sure to check out The Tolkien Professor Podcast and the rest of the classes being offered at Signum this Autumn.
Sincerely,
David