David Russell Mosley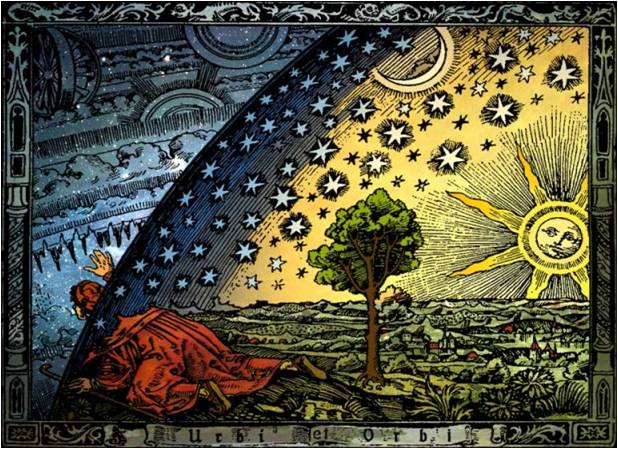 Ordinary Time
21 June 2017
The Edge of Elfland
Manchester, New Hampshire
Dear Readers,
Very briefly, a quick update on my life. As many of you know I started working back in April at a Catholic liberal arts high school. Well, apparently I've done some good work because today it was officially announced that I have been promoted to Dean of Humanities. Now that that's out of the way, I want to tell you about this conference I'm heading to tomorrow.
Hopefully, many of you are familiar with the Sick Pilgrim blog. Well, Jonathan Ryan and Jessica Mesman Griffith along with Ken Garcia at Notre Dame and many others have worked diligently to put together a conference on re-enchanting Catholic literature called, "Trying to Say 'God'". The conference is going to feature keynote speakers such as Bishop Daniel Flores, Mary Karr, Heather King and many others. I will be contributing in my own small way talking about enchantment, folk liturgy, and possibly some medieval cosmology.
I cannot begin to tell you how excited I am about this conference. For starters, it will be an opportunity to finally meet in person so many people with whom I have either only acted through digital text or through video chats. Second, I am in love with idea of this conference. As many of you know, re-enchantment (or really just enchantment) is central to my theological, pedagogical, and literary philosophy. I cannot believe I am not only going to get an opportunity to listen to others talk about this topic, but to actually add to that conversation. I still can't believe after all this time that people want to listen to me, or read what I have to say. And this isn't false humility. I have a decent understanding of my talent, but I also know how many billions of people there are and the chances of my voice rising even a little above the multitudes (my privileges notwithstanding) flabbergasts me. In the end, all I can do is do my work and dedicate it to God.
I'll most certainly write another letter to tell about the conference after the fact and may try to steal some time to write about it whilst it is going on. In the mean time, say a prayer for me as I continue to work on my conference paper (which ought to deal with Faërie, sacramental ontology, folk liturgy, and maybe even medieval cosmology). Also, say a prayer for the conference, work like this, work that I tend to think is essential, can be a lightning rod for evil, for demonic forces. Pray that all our attendees arrive safely, that our presenters arrive safely, and that God is praised in all we do.
Until next time.
Sincerely,
David