David Russell Mosley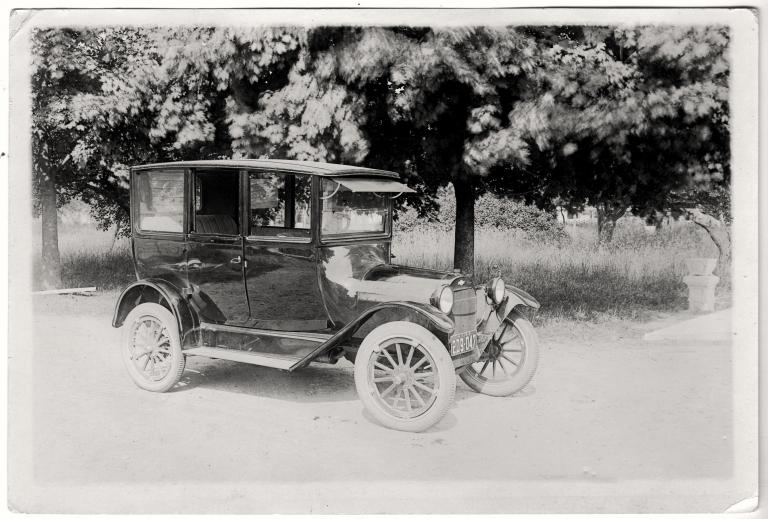 Eastertide
11 May 2018
The Edge of Elfland
Manchester, New Hampshire
Dearest Readers,
A few weeks ago, I dropped off our car to a certain, chain, auto-mechanic for its oil change. Before they called to tell us the car was ready I received an email telling me all the things that were wrong with the car. I know next to nothing about cars. I know to put gas in them, how to change a tire, and how to drive. That's really about it. So when I get not only an email, but a phone call telling me that the car needs an axel shaft replaced, that it is on stage 2, and that I'm headed toward a break down, I begin to panic. When I'm told it will cost in excess of $400 I freak out.
Fortunately, my more levelheaded and car savvy wife tells the chain store mechanic, "Thank you, but we're going to take it to our mechanic." And so we do. We drive the car back to Hudson and drop it off at a locally owned mechanic that's been used by my wife's family for decades.
The next day, Willy, the owner, proprietor, and namesake of the shop, calls to be reminded what needs to be done to the car. My wife tells them. We are then told, "Yeah, there's nothing wrong with your car." We then whoop with joy and tell him we'll be down the next day to pick it up.
We drive the 40 minutes back to Hudson, see Willy who tells us that he heard nothing unusual and saw no cause for concern. Again, we are quite pleased at this news. And not only does Willy not charge us for the examination, but, as we're headed out of the garage, calls us back, "Wait! Wait a minute!" I'm wondering if this is when the bill comes, but no. "Here," he says, pressing two bits of paper into my hand, "go out for dinner." I look, laugh, and thank him. He's handed us coupons for free appetizers at a local restaurant. We leave now and drive back home, with no ensuing problems since.
Now, it is true that the coupons he gave us were not particularly valuable, but the ability to find a mechanic who is willing to be straight with you and not charge you even just for looking at your car, is. This, to me, is the essence of community and of localism. Willy knows that while he cannot always compete with the prices of the large chains, he can compete by treating his costumers not as means to a financial end, but as human persons worthy of respect and dignity. By treating as he did, he has ensured, yet again, that when inspection time comes, or when there is a real problem with our car, we will bring it to him, because we know we can trust him. What is more, we will tell––I am telling, right now––others about him. And all because he did not treat us as a means to an end, nor even his services as simply a means to financial gain. Rather, he treats his service as the provision of a good, a real good, for the benefit of others, by which he can support himself and his family. This is what business should look like. Gain should not be the goal, but the provision of real goods.
Sincerely,
David