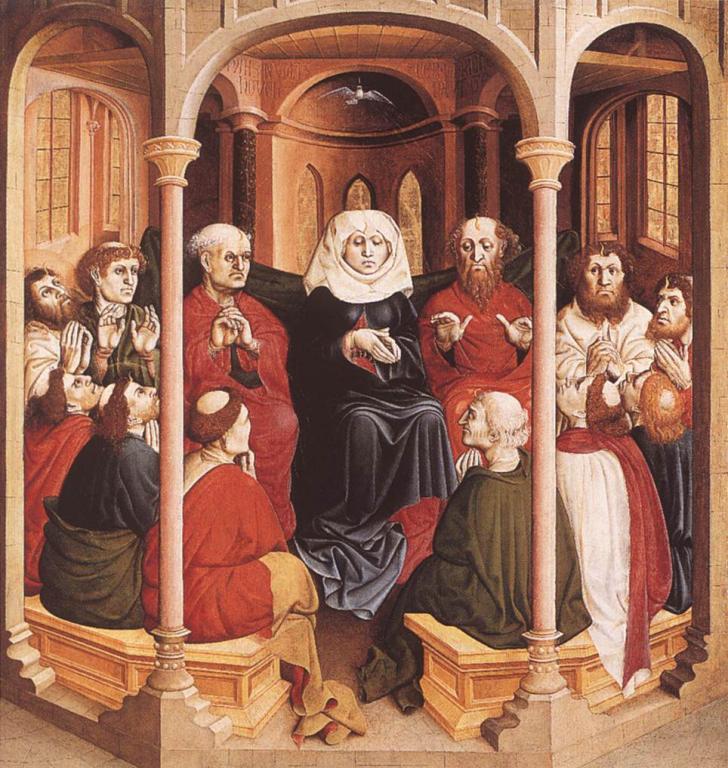 Pentecost
Pentecost 2018
The Edge of Elfland
Concord, New Hampshire
Dearest Readers,
Here is a little sonnet in honor of Pentecost. I hope you enjoy it.
On our heads fall Mercury's words of flames.
The playful god makes sport of our thought.
He sends the spirit fire of language games,
And brings the curse of Babel down to nought.
Today fishermen are made into priests,
No fire and brimstone sermon preached Peter.
But of Christ and glory, and holy feasts
To come for those washed in Spirit's water.
Fifty days after the new God did die
And the old gods cleansed through his mighty blood,
Ten days after the Truth ascended high,
Fire fell not to destroy but make men Good.
Today the old Church is born again, new.
Pentecost, feast of mercurial hue.
Sincerely,
David