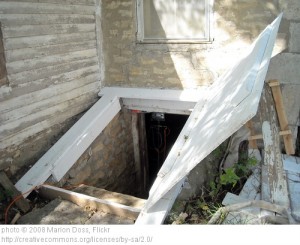 From all the fraught conversations I witnessed or participated in after the Sandy Hook shooting on December 14, 2012, I keep recalling one line:
I wish these guys [mentally unstable people with guns] would go back to shooting themselves in basements, instead of taking a bunch of other people with them.
The shooting at Sandy Hook Elementary got our attention because there is something particularly heartbreaking about all those six- and seven-year-olds, and their teachers, being subjected to fatal violence in a place that should be safe. It is human nature for children to tug on our hearts in a way that adults, who are more capable of making our own decisions and influencing our own fate, do not.
But I was still taken aback at the callousness of that comment, the lack of empathy or even the most basic concern for those whose mental illness leads them to commit suicide.
According to the U.S. Department of Justice, 60 percent of adult firearm deaths are suicides. In other words, if we're talking about how to reduce firearm deaths, we're talking primarily about preventing suicides committed with guns. The presence of a gun in the home raises the risk that someone in that home will commit suicide. According to a January 10 Boston Globe article:
At a summit on gun violence held at Johns Hopkins this past week, Harvard professor Matthew Miller presented a comparison of people living in "high-gun states," where there are firearms in approximately 50 percent of homes, with those living in "low-gun states," where that number is around 15 percent. Looking at these two groups of people side by side, Miller showed that they had similar rates of depression and suicidal thoughts, as well as similar rates of suicide that did not involve firearms, like hanging and poisoning. But the number of people who died by shooting themselves was almost four times greater in the high-gun states. In total, there were almost twice as many suicides among people living in high-gun states as there were in low-gun states.

Based on these and other similar studies, public health researchers have rallied around a striking conclusion: Merely having a gun in one's home increases the likelihood that someone living there will commit suicide by a factor of two to ten, depending on age and how the gun is stored.
This conclusion leads to another, more important one about how fewer guns in America's homes will save lives:
At the heart of this argument [that reducing gun deaths requires attention to suicide by firearm] is the idea that the vast majority of people who have committed suicide by shooting themselves would have stayed alive if they had not been easily able to pick up a gun.
Understanding the deadly potential of having a gun available when one is struggling with serious depression, Wendy Button wrote an op ed titled Please Take Away My Right to a Gun. After being awakened one night by an intruder attempting to break into her apartment, Button considered buying a gun for protection. She ultimately decided that, because of her history of depression, the gun posed too great a risk to her own life. She wrote:
Please take away my Second Amendment right. Do more to help us protect ourselves because what's most likely to wake me in the early hours isn't a man's body slamming at my door but depression, that raven, tapping, rapping, banging for relief.

I have a better chance of surviving if I never have the option of being able to pull the trigger.
While little children will always be more compelling, heartstring-pulling victims of gun violence (and while many of us feel a renewed energy around advocating for stronger gun laws precisely because we are haunted by the gap-toothed smiles of 20 first graders who died horrific, violent deaths on December 14), every person who commits suicide is somebody's child. Or husband, wife, father, mother, sister, brother, friend. And they are, of course, children of God. As a Christian, I believe we have a special duty to care—as Jesus did in his ministry with the sick and poor, women, tax collectors, and prostitutes—for those whom our wider culture finds easy to write off. Including lonely, desperate people in basements with guns.
***********
On the 14th of every month, I post something about gun violence and the need for stronger gun laws as a member of the #ItIsEnough coalition. I cofounded #ItIsEnough with Katherine Willis Pershey to provide an ongoing Christian witness in support of stronger gun laws. On the 14th of every month, coalition members use social media to draw attention to the issue of gun violence and need for stronger gun laws. We want to ensure that the renewed energy around gun legislation sparked by the Sandy Hook shooting on December 14, 2012, does not dissipate until change happens. I do not allow comments on my #ItIsEnough posts because the focus is on spreading the word and maintaining the energy, not debating the issues. If you like what I've written here, the most helpful thing you can do is to share it, or some other thought, story, article, or action in support of stronger gun laws, via social media. Tweet this (or some other fact, story, blog post, or article), post it on your Facebook page, write your own blog post, or send a Tweet or e-mail to your Congressional representatives urging action. Click here for more information about the #ItIsEnough coalition and how to participate.
Another way to urge action on gun legislation is to participate in Moms Demand Action's "Paper Dolls, Steel Resolve" campaign to draw legislators' attention to the eight children killed by gun violence every day in America.
Finally, here is an update from the Center for American Progress's weekly "Belief Brief," on policy issues of interest to faith bloggers:
[F]aith-based activists are massing for a "National Gun Violence Sabbath" to be observed this weekend, March 14–17. PICO National Network and Faiths United to Prevent Gun Violence are organizing more than 1,000 congregations to observe the sabbath, encouraging participants to hold services and events that call for federal legislation that would end the bloodshed caused by gun violence. The National Cathedral in Washington, D.C., also plans to participate, hosting an interfaith service with prominent faith leaders and a gun-violence-prevention-themed panel that will include Dr. Sayyid M. Syeed of the Islamic Society of North America, Dr. Rajwant Singh of the Sikh Council on Religion and Education, Rev. Dr. Serene Jones of Union Theological Seminary, and Rev. Jim Wallis of Sojourners. Finally, Mayors Against Illegal Guns released a video yesterday that showcased clergy members calling for sensible legislation on the issue, and PICO just announced that clergy from Newtown, Connecticut have joined more than 4,000 religious leaders from across the nation in signing a letter to the Senate demanding meaningful gun violence prevention legislation.