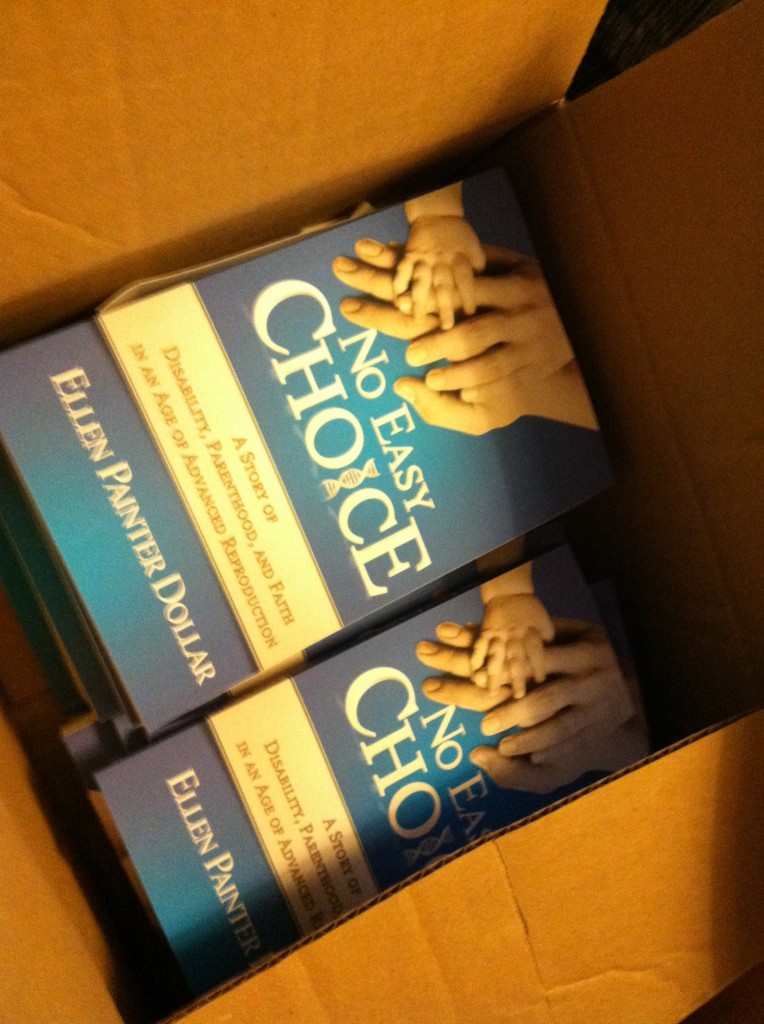 I will confess something that will be not at all surprising to most of you, especially those who write blogs of your own: My Friday "Snapshots from Oak Ridge" feature is absolutely self-serving. I wanted some regular Friday feature that would be quick and easy, because posting regularly, even if every post isn't read by thousands, is correlated with growth in blog readership and better Google rankings. I can come up with two or three decent (well, I think they're decent….you can feel free to tell me, nicely, if they're not), substantive posts per week, and then I'm done. Tapped out. Even if I have a zillion other ideas, once Thursday rolls around, I cannot corral the brilliant ideas in my head into a tidy block of 900 words or so. So I decided to just post a photo every Friday of something going on in my immediate writing environs, with a few words of explanation or commentary. Just to keep the blog traffic chugging along.
Well, today, I'm going to up the "self-serving" factor by a gajillion, and remind you that I wrote a book! Yes, indeed, I did. And as you can see in this photo, I have a nice box of them sitting in what passes for my "office" (an old wooden chest we inherited from my mother-in-law on which I pile the books I'm reading and notes I've taken for various writing projects). You can get one of these particular books, from my lovely box, signed by me, if you happen to live near me and come to one of my church or book group talks. If you don't happen to live near me, you can get a copy from Amazon or the Thoughtful Christian or Barnes and Noble or Cokesbury. So if you like what I write here (or some of it anyway) and haven't read my book, I hope you'll consider getting an copy. I think it's a pretty good book, of course, but so do other people, including muckety-mucks like Stanley Hauerwas, Phyllis Tickle, Andy Crouch, and Amos Yong. And Publisher's Weekly. And lots of nice people who have written me long emails about what this book has meant to them.
No Easy Choice is of particular interest to pastors who are occasionally called on for empathy and counsel around reproductive decisions, medical folks, and prospective parents who are making such decisions, particularly if they are dealing with infertility, prenatal testing, a family history of genetic disease, or other complicated situation. But I don't think I'm overreaching to say that you might like my book too if you are someone who thinks about suffering and how to reconcile the existence of terrible pain with a loving God, or about what it's like to live with a genetic disorder or chronic illness (or have a child with the same), or how fraught 21st-century parenting has become, or how money governs just about everything in our culture, including the provision of medical care.
There was a time, last spring or thereabouts, when I was sick and tired of No Easy Choice and the difficult concerns about which I write. I was ready to move onto another book maybe. But while I'm still pondering what another book might be about (suggestions? I'm serious….) I've realized that No Easy Choice's time to sit on the back burner has not yet come. Complicated questions around having babies in light of rapidly advancing reproductive and genetic technologies are here to stay, are getting more complicated, and I believe my story adds some information and texture and nuance to the conversations we need to be having, particularly as Christians.
If you do decide to read No Easy Choice, I hope you'll let me know what you think. If you are so inclined, I hope you'll let others know what you think with a review on Amazon, Goodreads, or wherever.
Next Friday, it's back to snapshots of gardens or dogs or kids.