I wrote Goddess, Sacred Words of Transformation for two reasons.
First, as a Devotional. Contained within, are all the words, lessons, and messages my Guides gave me. What I had to go through in order to build real foundations for my life, my spirituality, and my magical practices. It is primarily The Morrigan but there are a couple of pieces that came from Hel and Kari. All the work I did though was with The Morrigan, for She is who I built this all with. This is Her book.
Secondly, because I have been guiding people through building their own foundations for a decade now. I am often asked for a resource guide/ list of how I did this work, how I got to where I am. The problem is, it didn't come from books or videos – it literally came from my Deity. My diverse background in learning – histories, sciences, esoteric and humanities all contributed to my understandings, but those were gathered throughout my life and experience, not from a specific list that I could put together. No, I can not give you a list – but I can give you my own sacred text, my own journey, to give you a guide, as well as, some structure and aspects to go deeper within yourself. To inspire you, give you ideas, and questions to ask to find your own answers, and build your own personal foundations with.
The Main Parts that cover Foundations
The Paths of Transformation section take you from beginning to end of Foundation Building.
It takes you through the main Paths of Sovereignty, War, Prophecy, the Hermit, the King, the Emperor, The Empress, and The Warrior of Heart. It has additive stories and elements to build upon your work such as The Story of Water, The Hierophant, Masculine/ Feminine, Story of Land Spirits and The Little People, The Shadow Dancer, The Magician, The Weaver, and more.
Below I will share a couple of examples from the book so you can see how it is presented. Each one is different and contains their own lessons, but they also build upon each other. They are written in a way that isn't telling you what to do, but giving you the right questions and considerations to find your own way.
I am not the kind of Guide who will tell you to follow my way – That doesn't serve either of us. Even what I read in these passages and how I apply it may be different than what you do with it. That is exactly how it is supposed to be. This will guide you through building your own foundations. and give you all the tools – How you apply it, and transform with it, is completely up to you, your needs, and your path.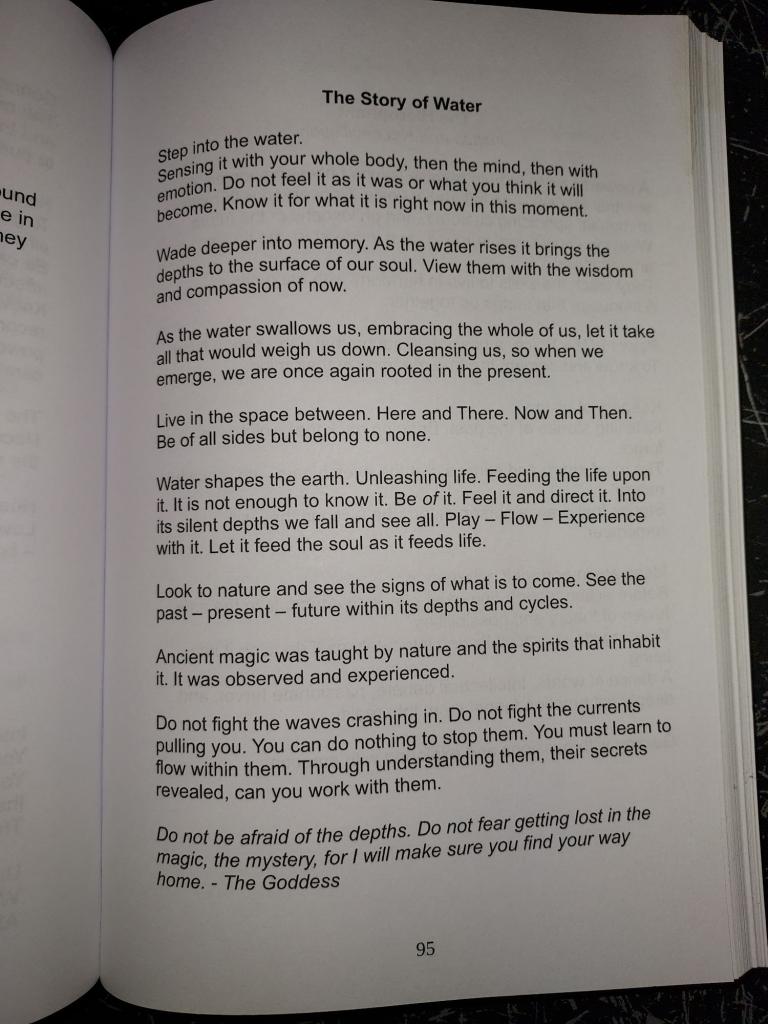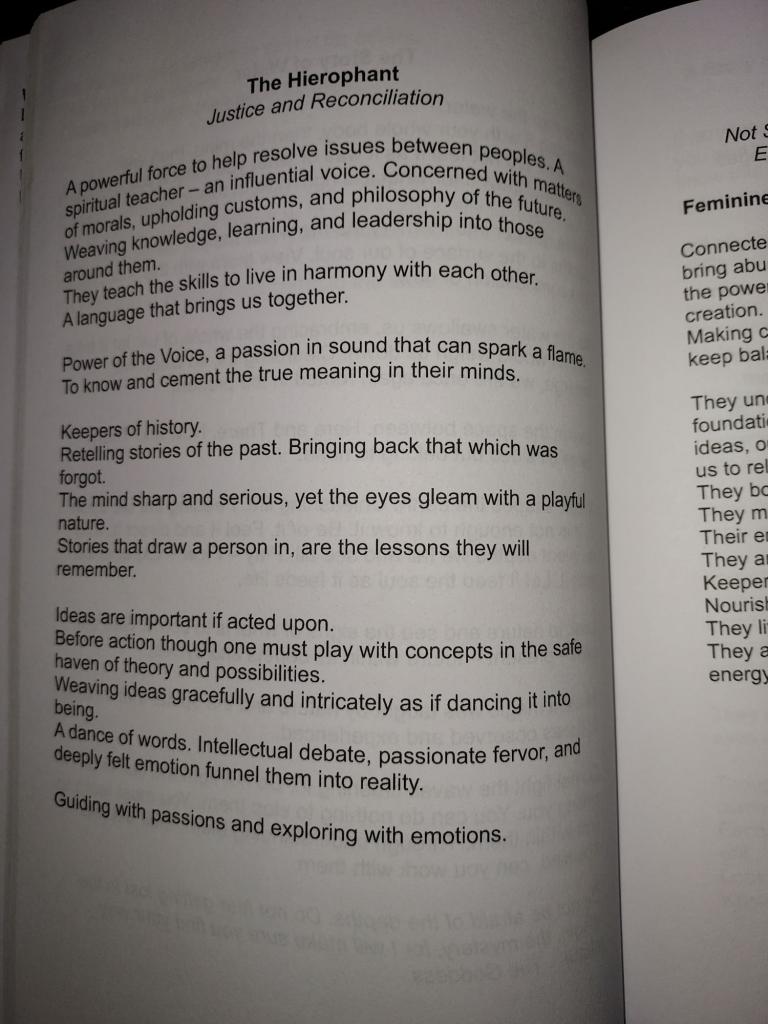 The next three pictures come from – The Path of Sovereignty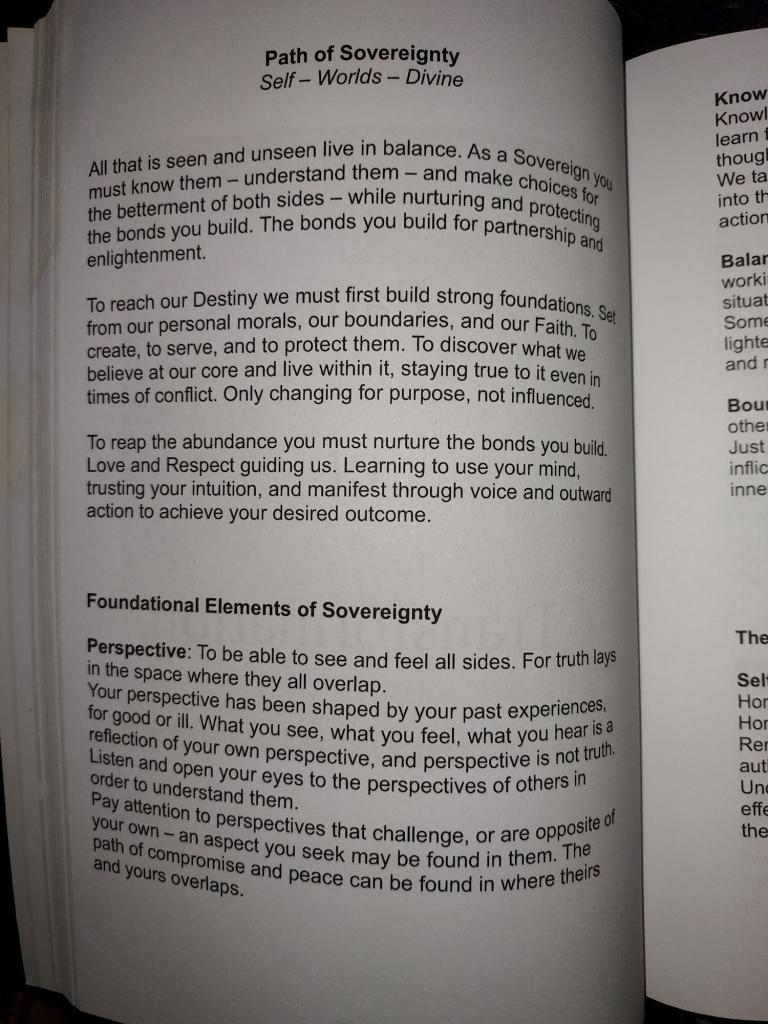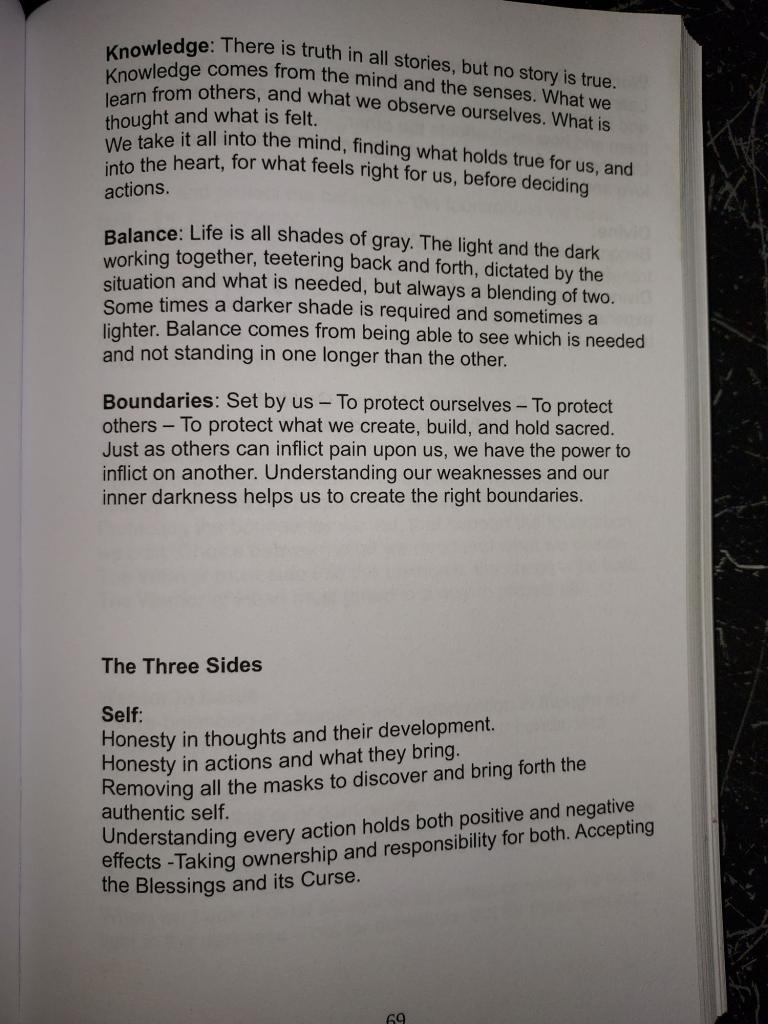 Divination Tools
It contains three divination tools that can be used by anyone as they work through Building Foundations. These are the stories and words my Guides spoke for each. The Inner Journey done with Ogham, The Outer with Runes, and Shape-shifting Spirits with animals.
You can create your own sets and use the stories, actions, and core energies of each to help you along your personal journey. This may not be the meanings you have for them now, or how you connect with them outside of foundation work, but for this particular work they are perfect.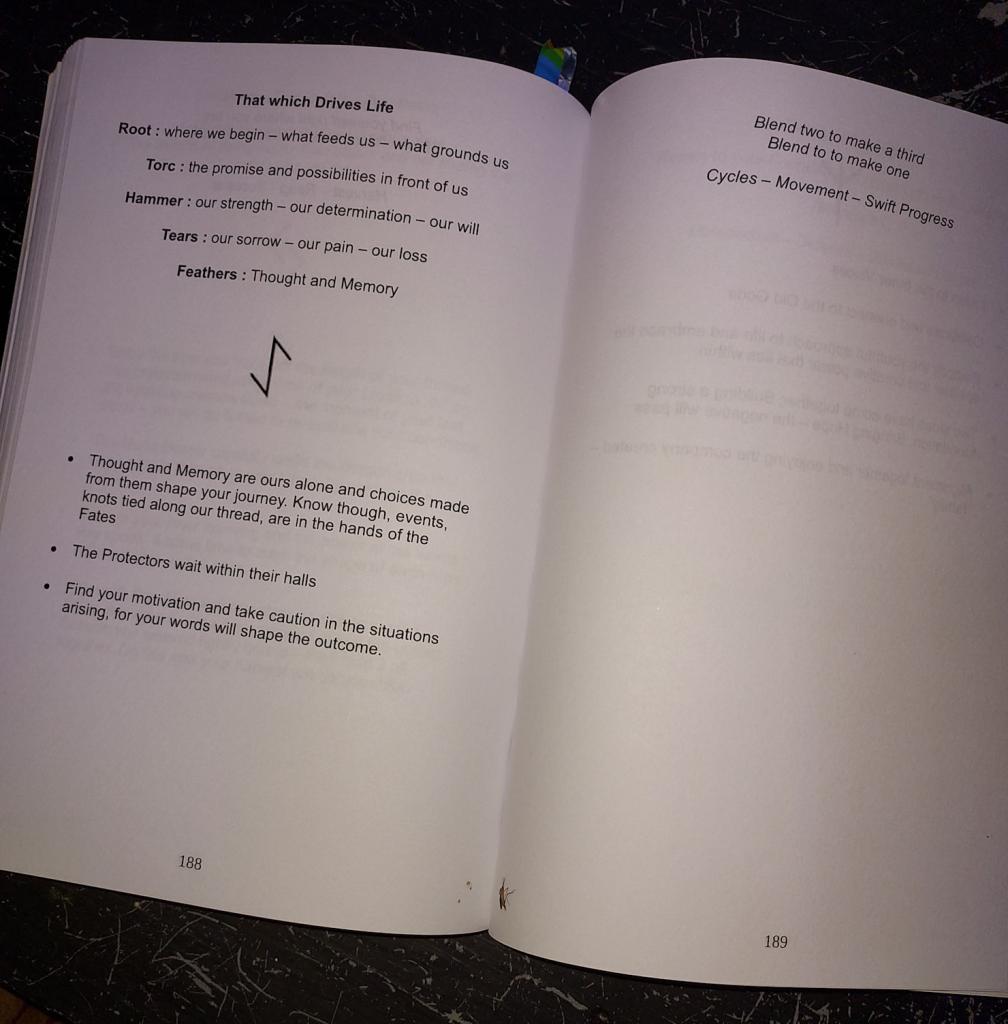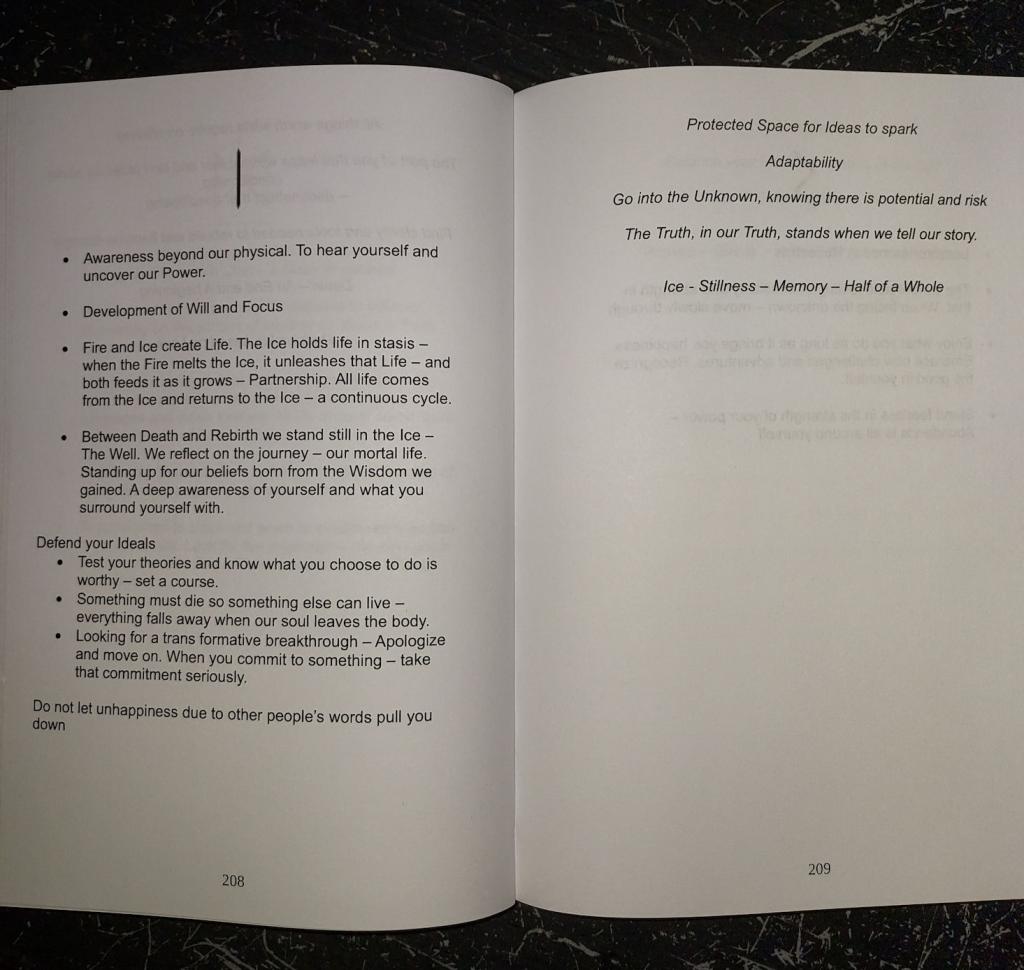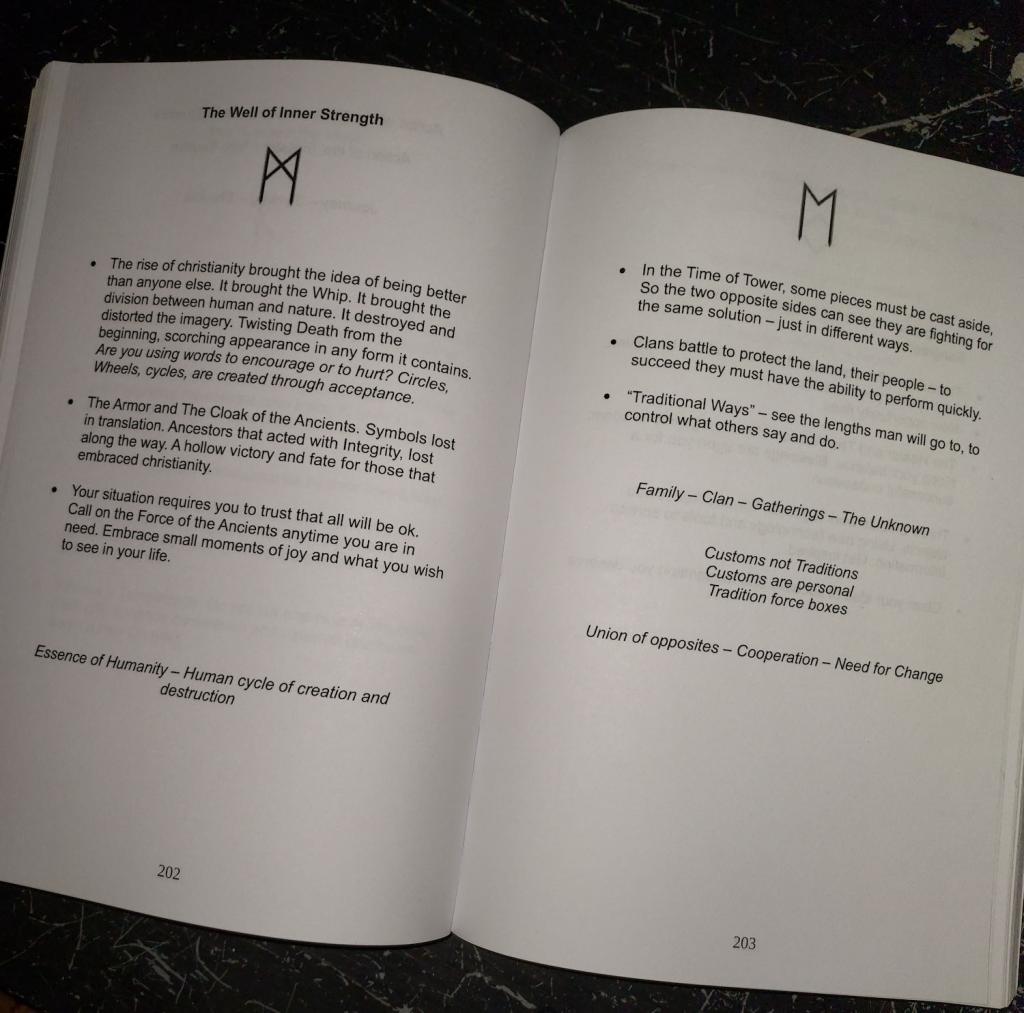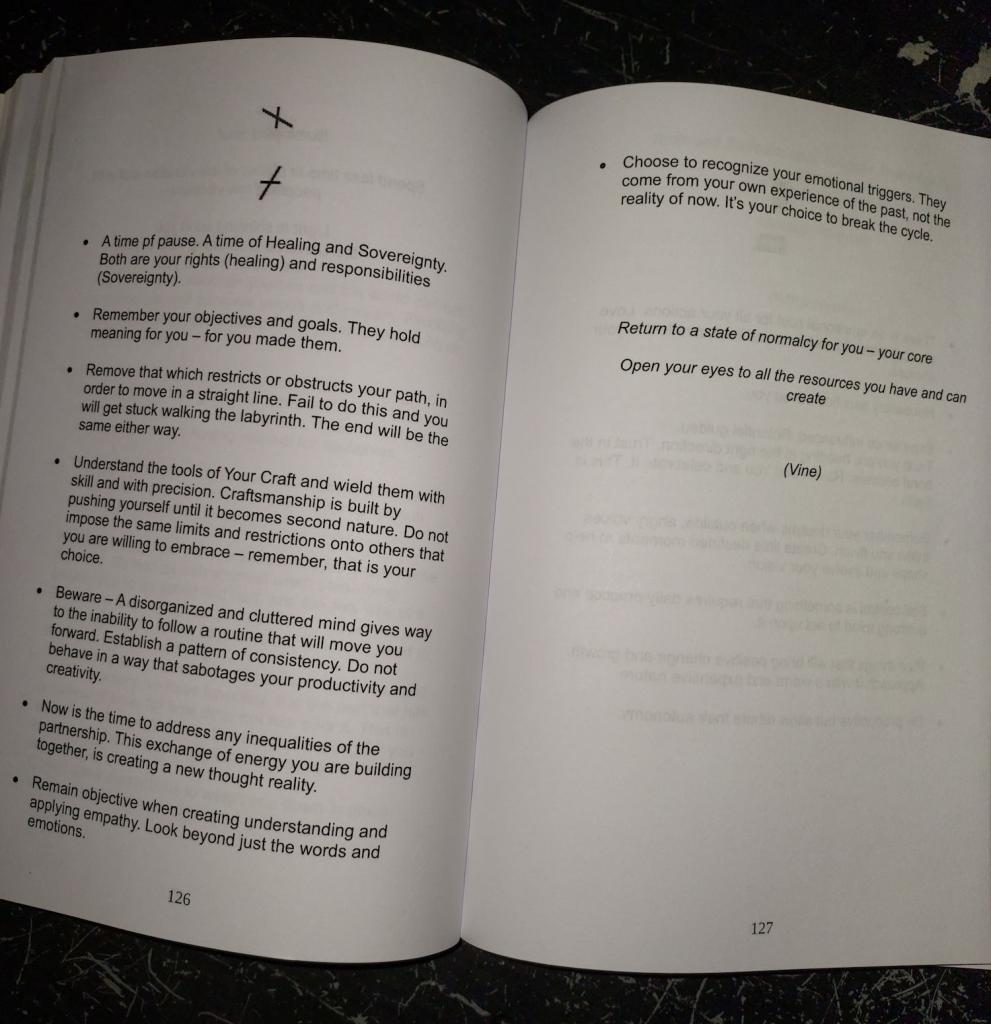 The Shape-shifting with animals I chose to share here is the first one – The Bear, and the last one – The Crane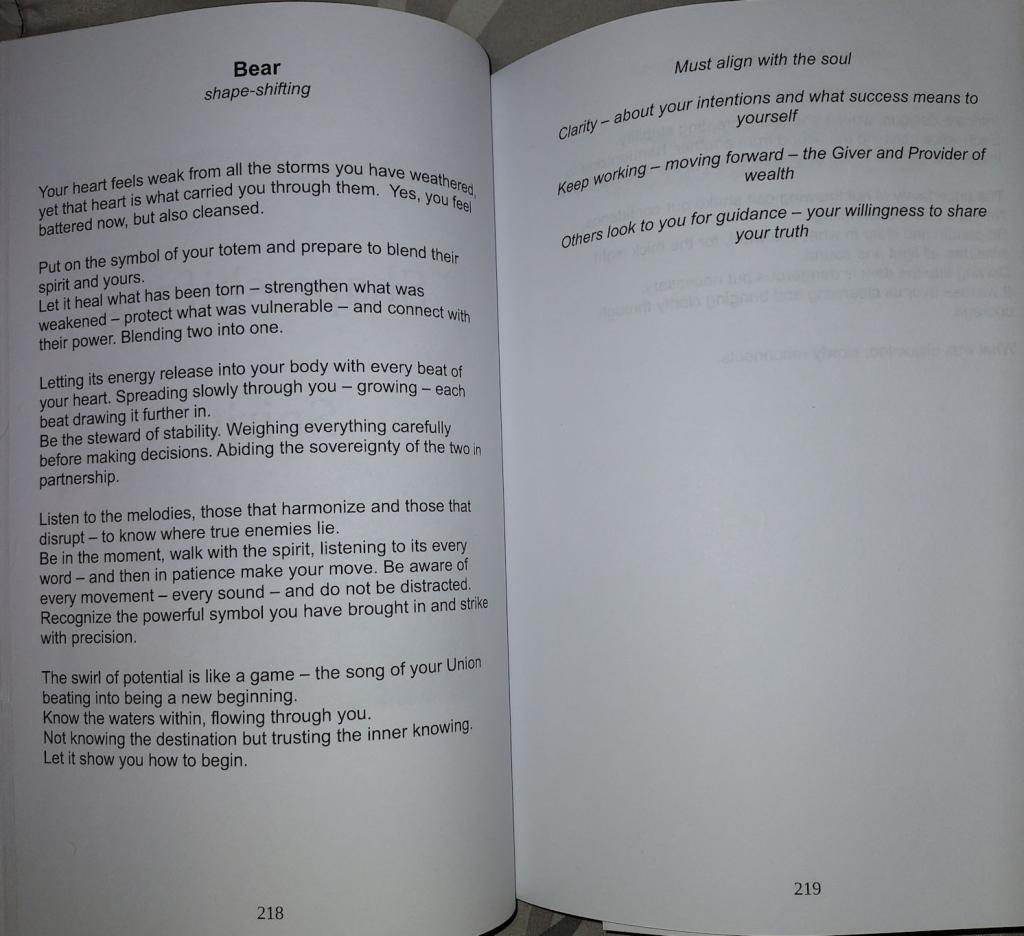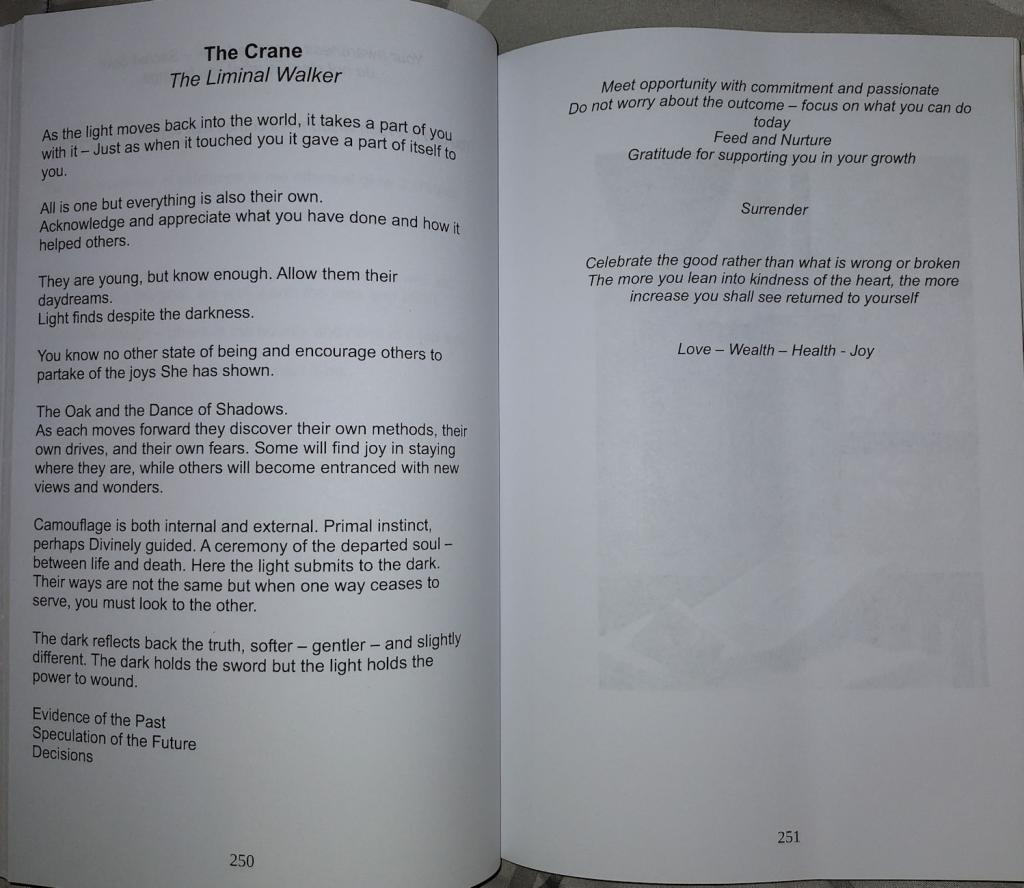 As you can see, this is set up in a very different fashion. Not to trap you into my foundations, my way, but to guide you through your own.
Ending Words
As I said in the beginning, I have been mentoring and guiding people through this process for a long time, and it is time for me to move that same Sharing and Guiding approach to more advanced practices. Places where I am now. This is going to lead to a very special course that is coming up soon – but you will find out more about that later in the week.
If you are interested in creating your own spiritual and magical foundations – this is the one book I recommend. Yes, it was written by me, but it is also what finally worked for me. Taking my spiritual, magical, and physical life to a whole other level. The work that truly Transformed me and allowed to experience real magic, real connections, and a wholeness in everything. I have never found anything like it, and in this way, anywhere else – so I can not point you anywhere else.
There are all kinds of ways to create strong foundations for your spiritual and magical practice – mine is not the only by far. It's really up to you. Read it, don't read it, but whatever you decide I strongly suggest doing this kind of work. It truly is transformative in all ways.