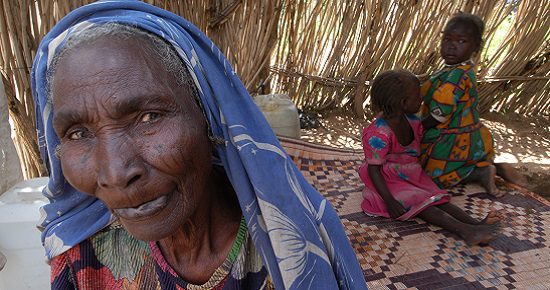 Who Are You & What Do You Want?
(The Pocket Rumi, Helminski)
He said, "Who is at the door?"
I said, "Your humble slave."
He said, "Why have you come?"
I said, "To offer salaams."
He said, "How long will you wait?"
I said, "Until you call."
He said, "How long will you boil?"
I said, "Until you resurrect me."
I laid claim to love, swore oaths of love,
and told how I lost all power and position for love.
He said, "The judge asks to see your witness."
"These tears, these pale cheeks."
"Your witness has blood-shot eyes and can't be trusted."
I said, "By your high justice, they are just and true."
He said, "Who was your companion?"
"Your gift of imaginal vision."
"What called you here?"
"The fragrance of your cup."
"What do you want?"
"Faithfulness and intimacy."
"What do you want from me?" He said.
"Your subtle grace," I said.
"Where is the greatest pleasure?"
"In Caesar's palace," I said.
"And what did you see there?"
"A hundred fascinations."
He said, "Then why is it so desolate?"
"For fear of thieves."
"Who is the thief?" He said?
"Whatever challenges our vanity," I said.
"Where is safety?" he said.
"In abstinence and pure consciousness of God."
"What is abstinence?"
I said, "The way of peace."
"Where is catastrophe?"
"In the street of Your love."
"How do you travel there?" He asked.
"With integrity," I said.
Silence. If I were to utter more,
you would be completely gone,
left without a door or roof.
~ Jalaludin Rumi, translated by Shaikh Kabir Helminski
This week, we have another poem to share from our Poetry of the Sufi Mystics webinar. It was written during the class by one of our program participants, while reflecting on the above poem.
Who are you and what do you want?
An adaptation of Mawlana Jellaludin Rumi's Poem,
Who are you and what do you want?
Where are you? I asked.
Just above you, she responded.
Floating, just above you.
Sometimes, I just don't know which direction to take.
I don't know which way to turn.
Go nowhere, she responded.
But, if I am to go somewhere,
To become something,
To progress,
How can I stay in the same place? I wonder.
Because, answers will always come to you, she answered.
So, you're saying I needn't go anywhere?
Yes, stay where you are,
Be who you are,
Be one with Him, she said.
Ah, that makes me feel at ease,
Letting the oneness slip inside of me
Like warm milk going down my throat.
And what of the purpose of this life, I reflect.
There is no purpose, she says.
That's the whole purpose.
Nothingness.
For in everything there is nothing.
So, I should stay still and do nothing?
This is confusing.
Correct, she responded.
It feels like taking a plane
And landing in the same spot.
Yes, she said.
That's exactly what it is.
We chase so many things in this life.
What have you been chasing, dear?
Me? I have been chasing my dreams, I said.
Those dreams were supposed to fulfil me,
But I feel empty.
The tap has stopped dripping,
I said.
Well, worry no longer my dear, she said.
For today you know
You are enough.
You don't have to go anywhere, or do anything.
I prostrated before her
Whilst reaching up to the higher heights.
I am whole.
~ Zainub Jenna Bata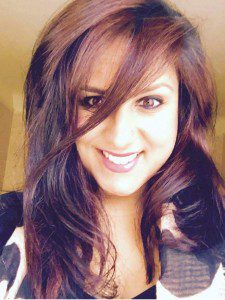 Zainub Jenna Bata writes spiritual poetry, performs spoken word and stand-up and travels like a nomad. Her expressions through poetry are for healing herself and others.
She is an entrepreneur and mediator, and has worked independently with women led businesses in various industries over the last 5 years ago, helping them to plan their businesses and develop their ideas. She has also mediated various cases and delivered training in the area of communication, public speaking, assertiveness and conflict resolution around the world.
Her overarching goal is to help women to create deep inner shifts and access their creative side. The result would be that they develop their confidence and assertiveness and the ability to deal with anything through developing a new consciousness.
Click here to learn more about Zainub Jenna Bata.
The University of Spiritual Healing & Sufism opens its doors to all people who seek love, truth, justice and freedom, regardless of their religion, to all those who search for truth through the way of God. We teach how to purify your self so that your heart can more fully reflect your true essence. We welcome everyone who wants to learn how to carry the message of unity – the message of love, mercy, peace, freedom, justice and beauty.
USHS offers classes in Spiritual Healing & Counseling, Spiritual Peacemaking, and Spiritual Ministry & Sufi Studies. New Masters of Divinity classes begin each October and April. We have other distance learning opportunities as well. You are invited to join us. Click here to schedule a FREE chat with one of our advisors.
Photo credits:
Copyright: ID 29149174 © Ivan Mikhaylov | Dreamstime.com
ID 47377906 © Hayati Kayhan | Dreamstime.com
© David Snyder | Dreamstime.com - Grandmother in Darfur