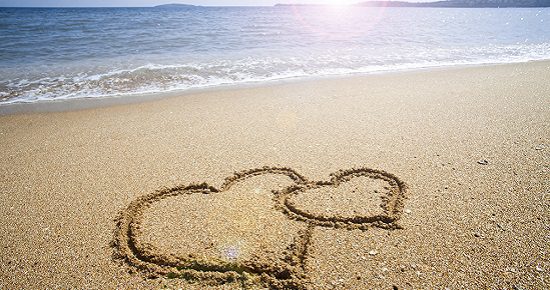 Love so needs to love
that it will endure almost anything,
even abuse,
just to flicker for a moment.
But the sky's mouth is kind,
its song will never hurt you,
for I sing those words.
by Jalal id-din Rumi

The love that exists inside our hearts
is so strong, it never stops yearning.
No matter what happens in life
to dampen the flame of love inside the heart,
the love still yearns for itself.
The more love gets constricted inside,
the louder it cries out.
But the flame never goes out.
Love beats the heart, breathes the chest,
speaks every word and advances every footstep.
It waits for the oil lamp to pour its oil
and enliven the eternal flame once again.
Love is from the One,
placed inside the heart by the One,
to know Itself,
the Essence of the One.
Photo credits:
Copyright: ID 29149174 © Ivan Mikhaylov | Dreamstime.com
ID 47377906 © Hayati Kayhan | Dreamstime.com
Adobe Stock Photo: © nikilitov #68797320

---

The University of Spiritual Healing & Sufism opens its doors to all people who seek love, truth, justice and freedom, regardless of their religion, to all those who search for truth through the way of God. We teach how to purify your self so that your heart can more fully reflect your true essence. We welcome everyone who wants to learn how to carry the message of unity – the message of love, mercy, peace, freedom, justice and beauty.
USHS offers classes in Spiritual Healing & Counseling, Spiritual Peacemaking, and Spiritual Ministry & Sufi Studies. Our Masters of Divinity classes begin in April and October. You are invited to join us. Click here to schedule a FREE chat with one of our advisors.
---