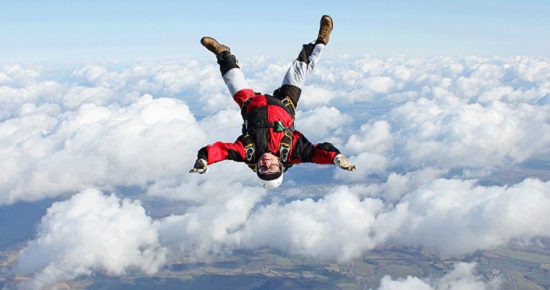 Try not to resist the changes that come your way.
Instead let life live through you.
And do not worry that your life
is turning upside down.
How do you know that the side you are used to
is better than the one to come?
by Jalaluddin Rumi
Is your life turning upside down?
In all honesty, my life feels like it's toppling a bit right now.
Has your guidance ever led you in a direction
where you might have to let someone down
in order to be true to yourself?
Can you be caring and compassionate,
can you maintain integrity and honor your commitments,
and still 100% of the time be true to yourself?
Then again, if you do not follow through on commitments to others,
are you being true to yourself?
Sometimes life brings changes you do not anticipate.
What if you want to go with the changes that are coming your way
because they feel right, they feel like a Divine gift
that is perfectly orchestrated just for you –
until someone shows up in total fear,
and they are counting on you.
You can see their life would be better,
even blossom beyond what they believe is possible,
if only they could say yes and trust,
but their fear holds them back,
and you are seemingly caught in the middle.
Somewhere between one person's fear and dependence on you
and a call from within for expansion and personal growth,
you sit. Waiting. Contemplating.
Where do I go?
Who am I serving?
There is only One to serve.
Are there really no mistakes?
But what about missed opportunities?
And what about breaking hearts?
Perhaps the opportunity is in the conundrum.
It is through the contraction that we find the expansion.
It is in these times we find trust.
It is in these times we come to know
the Essence of the One.
Photo credits:
Copyright: ID 29149174 © Ivan Mikhaylov | Dreamstime.com
ID 47377906 © Hayati Kayhan | Dreamstime.com
Adobe Stock Photo: © Joggie Botma #39117414


---

The University of Spiritual Healing & Sufism opens its doors to all people who seek love, truth, justice and freedom, regardless of their religion, to all those who search for truth through the way of God. We teach how to purify your self so that your heart can more fully reflect your true essence. We welcome everyone who wants to learn how to carry the message of unity – the message of love, mercy, peace, freedom, justice and beauty.
USHS offers classes in Spiritual Healing & Counseling, Spiritual Peacemaking, and Spiritual Ministry & Sufi Studies. Our Masters of Divinity classes begin in April and October. NEW THIS YEAR – ADVANCED SPIRITUAL HEALING MASTERS PROGRAM – BEGINS SEPTEMBER 10th. You are invited to join us. Click here to schedule a FREE chat with one of our advisors.
---