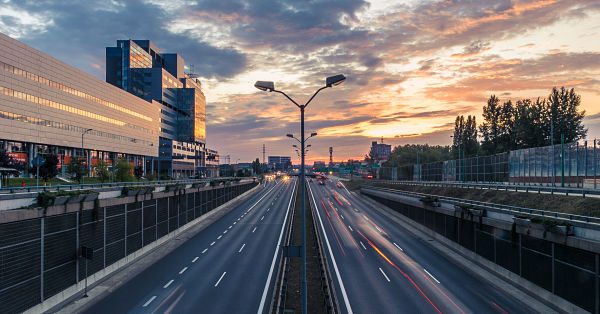 by Skip Vaccarello
God and Silicon Valley! The two don't seem to fit together do they?
Silicon Valley is the global center of technology where innovation and entrepreneurship flourish, and where fortunes are made. Venture capitalists and technology wizards form the perfect marriage of limitless money and bountiful creativity. Together they start companies like Google, Apple, and Facebook that change the way people work and live. Innovation, technology, and wealth are idolized. Self-sufficiency, self-centeredness, and the pursuit of success reign.
So where does God fit in?
To a great extent, He doesn't. Silicon Valley is recognized as one of the most unchurched areas in the country. The George Barna Group, a highly regarded research firm on cultural and religious trends, indicates in a 2013 study of people in the greater San Francisco-Oakland-San Jose area that the percentage of what it called "Highly Christianized" people is 58% lower than people in the U.S. at large, and church attendance is 30% lower.
The Silicon Valley lifestyle can leave residents busy, financially stretched, and skeptical, with little time or interest in God. But that is not the whole story. God is penetrating hard-hearted souls in Silicon Valley.
I am one example.
I was far from God when I came to Silicon Valley in 1979 to join a start-up.  If asked, I would have said that I believed in God.  If pressed, I would have called myself a Christian. But I had little sense of God and certainly did not practice faith. I did not attend church, did not read the Bible, and didn't even know the basic tenets of the Christian faith. I even thought that religious people were a little weird. Faith was of little concern for me. I had recently married and was embarking on a new career in an exciting new industry. Business, family, and staying in good physical shape were my priorities.
In 1985, however, I did find God in Silicon Valley. God wasn't an innovative technology, wealth, a big house, or success. He was Jesus Christ, the living Son of God, who we read about in the Bible.  In the 1990's God put the desire on my heart to reach out to others who were similar to the way I was – people who had walked away from faith or had never seriously considered faith.
I began reaching out to others in one-on-one conversations and got involved in an outreach speaking ministry where Silicon Valley business people would talk about their business and their faith. That led me to chair the Silicon Valley Prayer Breakfast, which we run as an outreach ministry. More recently, I started a blog (www.FindingGodInSiliconValley.com) and have written the upcoming book Finding God in Silicon Valley:  Spiritual Journeys in a High-Tech World.
In the last few years, I have noticed something significant is beginning to happen in Silicon Valley that has nothing to do with technology or innovation, but does have to do with God. Although Silicon Valley remains one of the most unchurched areas in the country, people are coming to faith, churches are expanding, new churches are starting, and followers of Christ are uniting to make a difference in the area.
One significant example is the formation of a group called "Transforming the Bay with Christ" (TBC). TBC is the brainchild of Pat Gelsinger, CEO of VMware a $6 billion company, which Gelsinger calls "his church" and views his role as "a minister."
TBC has three primary areas of focus: unifying the Christian community in the Bay Area, amplifying the level of service by churches helping the disadvantaged, and multiplying the number of Bay Area churches.  One of TBC's goals is to help start 1,000 new churches by 2024. To do so, TBC hopes to support entrepreneurial pastors by building an ecosystem, much like those found in high-tech accelerators, to include experienced pastors and business people.
For my book and blog, I have interviewed over 80 successful people who have amazing stories of faith. Twenty-seven of those stories are in the book.  I focused on successful people because they often have the hardest time finding God.  Their pursuit of success leaves little room for God. There are deadlines to meet, customers to satisfy, competitors to beat, and families that need attention. At the same time, the satisfaction and rewards that come from achieving success often make finding God difficult—success inflates the ego and reinforces self-reliance rather than reliance on God.
Why is this important?
It is important because the way Silicon Valley goes, so goes the world.  As the world's innovation leader for nearly a half century, Silicon Valley transforms the way people think, work, and live. Could Silicon Valley be at the early stages of a spiritual revival? Possibly. There is some evidence pointing in that direction. It is a privilege for me to participate in what God is doing in Silicon Valley.
_________
Article adapted from Finding God in Silicon Valley:  Spiritual Journeys in a High-Tech World, by Skip Vaccarello.  For more information see:  www.FindingGodInSiliconValley.com