by David D. Ireland
The creator of Peter Pan, James Barrie has said: "The most useless are those who never change through the years." As a preacher, I take his words to mean that I should constantly be taking a hard look at myself and how I do what I do.  You must question the process or face extinction as a preacher.  I have been preaching for over 30 years now. My style has changed as many times as my years in the pulpit.  No, I'm not confused or in search of my identity.  I'm just terribly aware that I am only effective if my preaching resonates with the broader culture. Since culture is constantly changing, I must do the same. The content remains the same, but I regularly tweak how I communicate the timeless gospel of Jesus Christ. There are three things I keep as constants in an effort to deliver sermons that consistently impact culture.
1.   The Sermon Must be Culturally Relevant.
There is much talk around the Baby-Boomer and Millennial generations, but there are a half dozen living generations today. Each one thinks differently from the other five, lives by their own particular set of values, and interprets information in distinct ways.  If they are to coexist in our churches our preaching must impact all of them
Relevance requires that I change my language and my style. Relevance is the ability to communicate historic truths in contemporary language. Extinction for us is not retirement or termination from our jobs.  It's far worse.  Extinction is the reduction of your audience to solely those few who are like you—the same age, race and culture. If you want to know how relevant you are with a given generation, gather a focus group of 10-12 people from just that generation and solicit feedback.  If you really want to hear authentic answers, step out of the room and have someone else lead the focus group. Under this scenario your score card will be accurate.
2.   The Sermon Must Provide Answers
Charles Spurgeon, the great English pulpiteer said: "Sermons should have real teaching in them, and their doctrine should be solid, substantial, and abundant.  We do not enter the pulpit to talk for talk's sake; we have instructions to convey important to the last degree, and we cannot afford to utter pretty nothings."[1]  The aim of the sermon is to provide solutions to the problems people are facing.  So preachers must remain culturally aware of the challenges facing his or her congregation and the community. You must become familiar with their struggles, feelings, and thinking surrounding critical problems.
The most impactful sermon is not the one developed solely in the cloistered walls of the preacher's study. But one that captures the heartbeat of God for the sufferer birthed through the preacher's time in prayer, focused study of the Bible, and clear thinking that surfaced from extensive analysis of the problem.  Such a sermon will drip with answers—God's answers—that will prove medicinal to the sufferer's wounds. A relevant sermon offers real answers and not 40 minutes of pretty nothings.  The sermon is not entertainment though it will be entertaining because good preachers agree with the conclusion offered by former Dallas Theological professor, Dr. Howard Hendricks: "It's a sin to bore people with the word of God."
3.   The Sermon Seeks the Hearer's Transformation
Two years ago I found myself on the front row of a raucous worship concert.  I felt like a fish out of water. Here I was 52 years old, surrounded by 4,000 screaming teenagers.  The worship leader encouraged the teens' passion for God.  They didn't hold back.  He further encouraged them shouting: "Throw your fives up! Throw your fives up!" Not wanting to seem like I didn't fit in, I searched my pockets for a five-dollar bill to throw on the altar.  That's what I thought he was asking us to do.  Moments later I learned, he wanted us to throw our hands in the air—our five fingers. Get it? I stuffed the five bucks back into my pocket and threw my fives up.
My session was with their leaders the next morning. But since I arrived early I wanted to check out the conference. Before I could sneak out and go to my hotel room that night the conference host spotted me.  He then said, "Dr. Ireland, please take 10 minutes and address the teens." Immediately I started searching my mind for a good excuse to avoid participating. The music was blasting. The worship leader had rainbow colored dreadlocks. This was not my deal. I was the exact opposite to all of this even down to the hairstyle.
The only plausible excuse I could mutter was: "Let the kids enjoy themselves. I'll see the leaders in the morning."  The host wouldn't let me off the hook.  He said: "The kids need to hear from their [spiritual] fathers." Ouch! His statement was profound.
As I took the stage and the mic, I reminded myself: "David, be yourself!  Transformation only occurs when you are authentic." Instantly I thought, "Let me share on the baptism of the Holy Spirit and then pray for the kids to receive that experience." I did.  The result was amazing.  Within 10 minutes about 800-900 kids were filled with the Holy Spirit. Again, I learned: Preaching that impacts culture must seek the hearer's transformation.
[1] C.H. Spurgeon. Lectures to My Students (Grand Rapids, MI: Zondervan Publishing House, 1954), P. 70.
---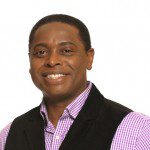 David D. Ireland is the senior pastor of Christ Church, an 8,000-member multisite and multiracial congregation of over 60 nationalities in northern New Jersey.  He is a diversity consultant to the NBA and author of some 20 books including The Weapon of Prayer. For more information please visit ChristChurchUSA.org, @DrDavidIreland and DavidIreland.org.