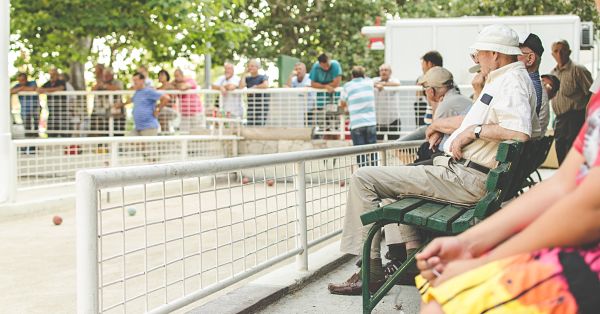 by Andrew Voigt
I've been thinking about the past, present, and future…I've been thinking about how quickly life is passing by, constantly morphing into something different every day. The more I think about the brevity of life, the more my thoughts wander to the same question:
Are we living for what truly matters?
As I write this, I'm surrounded by people who are busy with their daily lives. One person may be worried about their child's performance in school, while another individual could be contemplating advancement in their career. If we're honest, most of us are consumed with thoughts of material needs, relationships, personal goals, and many other ambitions that are good. However, when they become the focal point of our existence, we can lose sight of the callings God has placed on our lives.
"Our greatest fear should not be of failure, but of succeeding at something that doesn't really matter." – D.L. Moody
Yesterday I was a teenager, full of dreams of playing sold-out shows in the footsteps of U2. Yesterday I was a college student, believing that a wide world awaited for my arrival. Yesterday I was an actor in Los Angeles, striving to be discovered in the world of film. Yesterday I was the broken mess working at Starbucks after returning to Charlotte with incredible financial debt. Yesterday I met my wife while serving her a chai latte. Yesterday we got married. Yesterday I began writing.
Yesterday…It's amazing how fast my yesterdays have passed. It's as if I blinked and time disappeared.
"'Tell me, what's going on, GOD? How long do I have to live? Give me the bad news! You've kept me on pretty short rations; my life is string too short to be saved. Oh! we're all puffs of air. Oh! we're all shadows in a campfire. Oh! we're just spit in the wind. We make our pile, and then we leave it.'" – Psalm 39:4-6 MSG
I love this version of the text from The Message! Puffs of air…Shadows in a campfire…Spit in the wind…
Throughout Scripture we are reminded that our lives on this rock are short and that we must live for what matters to the heart of God, not the heart of humanity. What are we really living for?
Last night, my wife and I watched a movie called "Roboshark" that I rented from RedBox. What a masterpiece! I mean, we're talking a cinematic experience like no other, full of intrigue, inspiration, and wonder! Where was this film in the Oscar nominations?!?!
Ummm…Actually, I rented it to get a good laugh, because I knew it would be absolutely horrible. It didn't disappoint. In fact, as I was laughing throughout the hour and a half of watching a robot/alien hybrid shark terrorize the people of Seattle, a thought came to mind: this is an hour of my life that I'll never get back. Is this really worth it? (My conclusion: of course! It's Roboshark!)
If we're all honest, many of the decisions we make in life are just as ridiculous as renting Roboshark. We stress over the temporary, we invest in the non-essential, and we beat ourselves up over what others think about us. In our routines of each day, we often struggle with renting a life-long Roboshark.
What are you living for?
What has God called you to do with your life?
If you have no idea what God has for you as a vocation, what do you know you can do today that will encourage and strengthen those around you?
We have today. May we live it for what truly matters.
---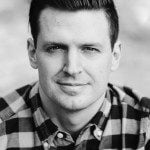 Andrew Voigt is a writer currently living in Charlotte with his wife Beth and their orange cat, Pumpkin. After spending two years in Los Angeles pursuing a career as an actor, he returned with unmet expectations and broken dreams. Prompted by a close friend, he began writing about his journey – one that is filled with dreams, anxiety, depression, faith, doubt, hope, and the constant struggle with grace. He holds a B.S. in Communication Studies from Liberty University in Virginia and has studied acting at the Film Actors' Studio of Charlotte.