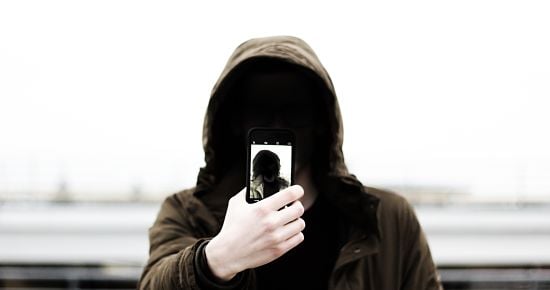 by Andrew Voigt
I follow Jesus; I deny Jesus. I love my wife; I love myself more than my wife. I desire truth; I hide my darkness behind convenient lies. I love hope; I succumb to despair. I'm a fan of the Atlanta Braves; I also support the Los Angeles Angels and the Chicago Cubs…Call that a confusing scenario.
We all have an impostor within, fighting against all that is good, true, and meaningful. I first heard the analogy of "the impostor" in a book written by Brennan Manning and it has stuck with me ever since. What better description can summarize the struggle within ourselves?
Maybe that's why my favorite new character in Star Wars is Kylo Ren…He reminds me of my own battle with the "dark side", trying to claim that which was designed for devotion to my First Love. And yes, I'm a geek. Deal with it.
Recently, I allowed the impostor within to influence my actions, rather than the Spirit of God. For those of you who read my blog, my attempt each time I write is to bring hope, life, and truth in humility, which hopefully you have experienced. And yet, I also can be very arrogant, headstrong, and disgusting when I listen to the impostor. A reader wrote me not too long ago, disagreeing with a theological position. I still stand by what I professed, and yet, during the debate on Twitter, I absolutely tried to destroy this individual with good "theology", logical deduction, and a "stand for the truth". Through it all, I destroyed someone else in my effort to be right. What an impostor. What a fake.
Some call this hypocrisy, while others call it being "two-faced". Whatever terminology you may use, the fact stands: we human beings are such a contradiction.
In the Scriptures, we find that even the Apostle Paul struggled with this very same "impostor" within himself:
"We know that the law is spiritual; but I am unspiritual, sold as a slave to sin. I do not understand what I do. For what I want to do I do not do, but what I hate I do. And if I do what I do not want to do, I agree that the law is good. As it is, it is no longer I myself who do it, but it is sin living in me. For I know that good itself does not dwell in me, that is, in my sinful nature. For I have the desire to do what is good, but I cannot carry it out. For I do not do the good I want to do, but the evil I do not want to do—this I keep on doing. Now if I do what I do not want to do, it is no longer I who do it, but it is sin living in me that does it. So I find this law at work: Although I want to do good, evil is right there with me. For in my inner being I delight in God's law; but I see another law at work in me, waging war against the law of my mind and making me a prisoner of the law of sin at work within me. What a wretched man I am! Who will rescue me from this body that is subject to death? Thanks be to God, who delivers me through Jesus Christ our Lord! So then, I myself in my mind am a slave to God's law, but in my sinful nature a slave to the law of sin." – Romans 7:14-25
What should intrigue us about Jesus is that he completely flips the script on this imposter within humanity:
"Jesus Christ is the same yesterday and today and forever." – Hebrews 13:8
There's no impostor with God. He's the same. Always. Period.
There's no internal conflict within the heart of God. He's not questioning His love for creation, His choice to die for a bunch of losers, and the truth that He decrees. He simply remains who He was, who He is, and who He will be.
Who is the impostor within yourself? Have you seen the contradictions in your own heart, battling for your devotion? Who do you long to become?
Guard your heart, for there is an impostor lurking in the shadows, seeking to destroy…
---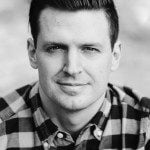 Andrew Voigt is a writer currently living in Charlotte with his wife Beth and their orange cat, Pumpkin. After spending two years in Los Angeles pursuing a career as an actor, he returned with unmet expectations and broken dreams. Prompted by a close friend, he began writing about his journey – one that is filled with dreams, anxiety, depression, faith, doubt, hope, and the constant struggle with grace. He holds a B.S. in Communication Studies from Liberty University in Virginia and has studied acting at the Film Actors' Studio of Charlotte.