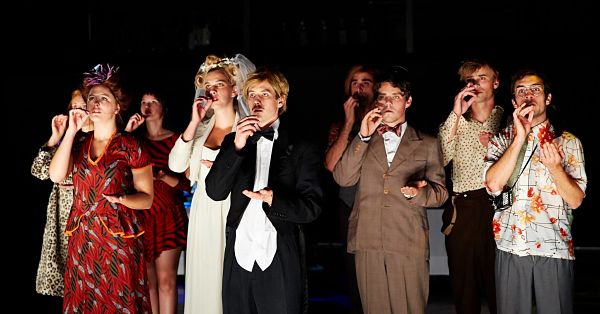 by Andrew Voigt
Comparison has poisoned many days in my life, leaving me feeling inferior, superior, neglected, praised, cheated, and hollow. But you knew that already…We all do, but we still won't stop comparing ourselves to one another.
Why? What is it about comparing ourselves to others that is so appealing?
This isn't merely, "They have ____ & I don't, so I feel inferior." We often neglect that comparison can also be a form of arrogance. "I just got ____ job title and I'm now much more important than all of those people." Comparison has never just been a "poor me" scenario.
I love Apple. The fruit is alright, but I'm talking about THE Apple – the one that revolutionized technology. You know who doesn't like Apple? Microsoft. Now, I know we could get into a cat fight over which one is better (although, let's not kid ourselves), but let's set that aside. Several years ago, Apple had a TV commercial campaign where the actor, Justin Long, would speak on behalf of Apple to a guy deemed as "PC", representing Microsoft. In these commercials, Justin Long (Apple) compared himself to PC (Microsoft), explaining why Apple is better. Please note that it was also during this time that Apple was riding incredible success, completely changing culture with the iPod, iPad, and iPhone. The commercials were engaging, but arrogant. Everyone already knew the success of Apple! No comparison was needed!
For most of my life, I have considered myself the "PC" – the inferior person going up against the superior athletes, actors, students, employees, etc…And yet, there have been moments where I knew I possessed something of greater worth than another person, leading me to feelings of pride, arrogance, and stupidity. I missed what could have been great friendships, whether due to fear of being inferior, or to feelings of egotistical arrogance.
"If the people who have what we want aren't happy, let's want different things." – Donald Miller
Exactly. We often miss joy in our present moment, while wishing for things that will never satisfy us in the future.
Have you ever wanted something so desperately, only to receive it and say, "This isn't as satisfying as I thought it would be…"? We've seen that reflected on a public stage in the lives of championship athletes, Oscar-winning movie stars, celebrated heroes, and Star Wars fans who finally got that Kylo Ren action figure they wanted from their wife…Ok, that last one was me. We still want MORE! (The action figure is awesome, in case you were wondering).
"Do nothing out of selfish ambition or vain conceit. Rather, in humility value others above yourselves, not looking to your own interests but each of you to the interests of the others." – Philippians 2:3-4
Within my fallen nature, this is one of my least favorite verses in Scripture…Consider someone else more important than ME?! I'm Andrew Voigt! I'm supposed to be awesome! Care about their interests and not MY OWN?! That kinda throws the whole "American dream" into a whole new category of sin, now doesn't it?
What if we began comparing ourselves to the life of Jesus, rather than the lives of those around us?
What if integrity, truth, and love were more important than our own ego?
What if we began seeing the value of every human being, recognizing that everything in this world will fade away, leaving our worth in how God sees us, not in how we see ourselves?
What if we sought to help others achieve their dreams, rather than striving to merely achieve our own?
Whether we compare ourselves as better off or lesser known than another, either way we are left with incomplete satisfaction.
May we stop comparing ourselves to others and start looking to Jesus for our affirmation. He's the only one we are held accountable to, anyway.
---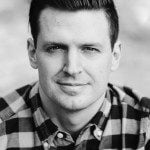 Andrew Voigt is a writer currently living in Charlotte with his wife Beth and their orange cat, Pumpkin. After spending two years in Los Angeles pursuing a career as an actor, he returned with unmet expectations and broken dreams. Prompted by a close friend, he began writing about his journey – one that is filled with dreams, anxiety, depression, faith, doubt, hope, and the constant struggle with grace. He holds a B.S. in Communication Studies from Liberty University in Virginia and has studied acting at the Film Actors' Studio of Charlotte.