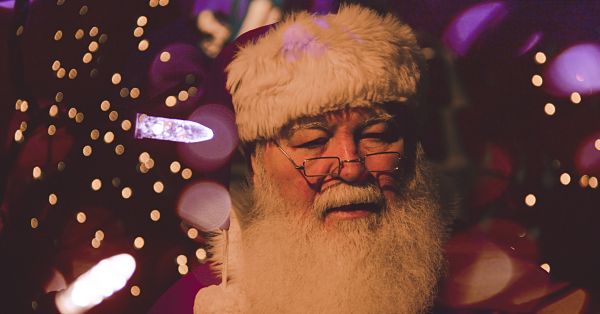 by Josh Helms
Christmas is a melting pot of tradition at our house. My wife brings her childhood traditions to the kitchen and I bring mine, each adding their own unique flavor to the boiling stew we call Christmas at the Helms'. Before we had kids, our stew had a somewhat mild yet tasty flavor with just the right amounts of this and that. Once we added kids to the recipe, things really got robust! It was time to make some big decisions.
What will Christmas look like for our kids?
What traditional elements will we keep?
What parts of those elements will we emphasize or downplay?
Do we sing all four verses of Joy to the World? All four verses?!
As lovers of all things Holiday songs this part was easy. "Silent Night?" Yes, please. Elvis' "It's Christmas Time Pretty Baby?" Thank you, thank you very much! "How Vain The Cruel Harod's Fear?" Might be hard to explain to a 4 year old, but we'll give it a shot!
Other decisions were a little more involved. One of those was jolly ole' St. Nick himself. To Santa, or not to Santa…that was the question. Lindsey grew up knowing that Christmas was about celebrating Jesus' birth, but the man of the hour, the one bearing gifts, was Mr. Claus and his magical friends from the north. They not only left cookies and milk for Santa, they also left fresh carrot sticks for Rudolph and his reindeer comrades.
By contrast, my brothers and I grew up getting three presents each because that's how many baby Jesus received. I look back on this with fond memories because even though I never received any frankincense or myrrh, still haven't to this day, we got really cool stuff for Christmas and my parents did a great job creating memories for us that will last a lifetime.
Lindsey's family did the same for her. But we knew when it came to creating our own family traditions, we wanted to do it our way.
So the question for us was "how do we combine both of these elements in our own traditions?" Looking back now, I think a better question to ask is "how do we keep Christmas whimsical and fun without unintentionally letting the truth take a back seat?" As Christian parents this is a very important question. So, we read "The Night Before Christmas" and we also read the Christmas story. We sing "O, Holy Night" and we also sing "You Better Watch Out, You Better Not Cry." We listen for the faint sound of reindeer hooves on the rooftop and we also pray for those in need.
Everyday Lindsey and I make a conscious effort to connect the dots between Christmas and the Christ. We know that our opportunity to impact our children's lives is short and that being intentional with our faith at Christmas time goes a long way throughout the rest of the year.
So, if you're still waiting for the answer to the title of this article then let me say this—it's your Christmas stew, and you're in charge of what ingredients you use. The stew we have cooked in our house tastes amazing and keeps getting better and better. Do we tweak the recipe a little every year after a few piping hot sips from Grandma's old wooden spoon? Of course we do!
We desire for our kids to know Jesus. At Christmas—Jesus. At Easter—Jesus. In the middle of a long, cold February—Jesus. In the world we live in, Christmas looks and feels less like Jesus every year. Never has it been more imperative to teach our kids the truth of the season. One day they will find themselves brewing up their own Christmas stew and what we do as parents plays a huge role in what ingredients they choose to use. We hope and pray that if they choose to include Santa, that the main ingredient will be Jesus. Always Jesus.
---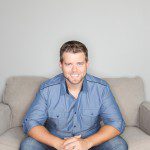 Josh and Lindsey Helms are the creators of Shepherd on the Search, a fun family tradition that celebrates the birth of Christ. They live outside of Nashville with their two children, Jacob and Everley. Learn more at ShepherdOnTheSearch.com.