A follow up to the ever popular post: So, I'm bald now. Eck. (Part 1)
Appropriately titled, So, I'm bald now. Yay! (Part 2)
I wasn't sure if there would be a part 2.
Sure, sure I thought there would be more endless droning about the fact that I hated my new lop-job haircut which I gave to myself in a depressed-I-miss-my-husband sort of night.
…but…
…I didn't expect what came next…
Liberation! Freedom! Fun! Experimentation! Little Work! All Play! Fun-Fun-Fun!
Courage.
Courage?  You ask.
Yes, doggone-it.  Courage.
Courage to try a hair style that Halle Berry wears.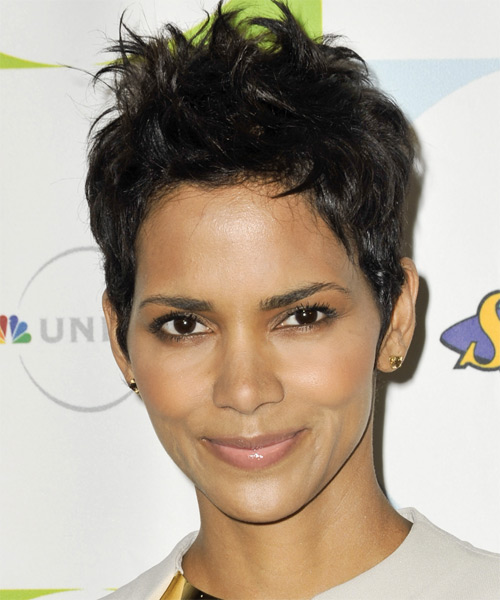 Courage to wear a hairstyle that sticks straight up of my head and which no one in my itty-bitty city seems to understand, except of course the students but I only go to campus once a week!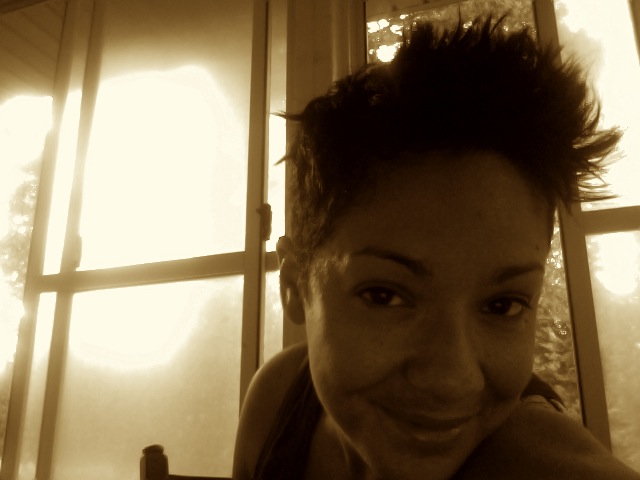 Even my uber-sweet-complimentary husband said the other day, "hey, do you mean for your hair to be sticking up in all those different directions?  It looks like you have bed head." Oh, for crying out loud.  I told him he's too far beneath fashion for me to even consider his comment.
We laughed.  I got over it.
Point is, I feel great now about my short hair.
I don't feel like the absolute cutest version of myself, but I don't care.  I feel like the version of myself that I want to be right now.
I don't really care that most people don't get it, or may find it too edgy.
I hope I never do again.
So, where is all this new found freedom coming from?
1.  God.  Lovin' me.
2.  Age
3.  Encouragement from all my lovely blog readers -thank you!!!- who are so sweet.
4.  A book I'm currently reading that our blog, GabbingwithGrace.com is currently reading: Unsqueezed: Springing Free from Skinny Jeans, Nose Jobs, Highlights and Stilettos.
5.  The fact that I get out of bed, take off the head rag, shake & run two fingers through for two minutes and I am DONE with my hair for the ENTIRE day.  Or -on a curly day- squirt twice with water bottle, squirt 4 times with mousse & PERFECTION!
Sista-girl-honey-chile…it don't get no bettah than this!
For reals.
(Enough slang for today, k?  Promise)! =)
I hope that today you can embrace what you look like at this exact moment, no matter what!
I hope today that you will love the way your hair is coming outta your head, no matter what!
I hope & pray today that today -and everyday- you will choose to love what you see, even if others don't —and especially if they are bull-headed enough to tell you so.
You are made by God, therefore beautiful!
xoxoxo,