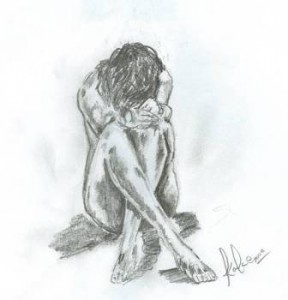 Not Divorce.
Not Damn.
Just Depression.
Downright, dirty depression.
Dastardly it is.
Usually, I can blog past it, but this last week it's really given me a run for my money. Shortly after Thanksgiving it snuck up on me and tapped on my shoulder.
I'm still here, it said.
As I've mentioned before being depressed always makes me feel like a loser.  It feels like a big excuse to be lazy when it's hard to get to things, when I become easily overwhelmed, when it's very difficult to focus, when it takes 2-3 times as long to accomplish simple tasks, when I'd almost always rather be asleep then engaging with my life in all of my varied roles.
In the last week, I decided I have to figure out how to live with it.  Deal with it.  Get over it.  Move on.  Live.
What if it never goes away?  What if anti-depressants don't always work -as clearly they are not right now?  What if life goes on with a constant nagging sadness and anxiety?  Can I keep going despite it?
I have to.
There isn't really a choice is there?  My alternatives being 1) Engage with my life and push through or 2) Quit my job, quit engaging with my kids & spend everyday in bed under the covers.
The good news is that last week I tried out number 1 for size.  I worked hard to minimize temptations & consequences, I kept at what I needed to do when it completely sucked & took me forever & I
tried
to take care of myself.
(Yeah, I still need to get into a regular habit of working out, but let's talk about that later).
The GREAT thing about depression?  I am accutely aware of my daily reliance on the Lord.
I know I simply cannot make good choices day-to-day without him.
I cannot make it day-to-day without constant prayer.
I cannot make it day-to-day without knowing God is getting me through.
It's been extremely humbling.  That's a good thing, right?  I'm no longer 'all that and a bag of chips' at my job, now I'm just lucky to be a little bit & a single chip.
It's caused me to evaluate what is really important to me.  I simply don't have time or energy or motivation for the superfalous.
It's going to be rough, but we'll make it. =)
****Don't forget you can still win a lovely heart pendant from a Haitian artisan by commenting on my post about the  Heart of Haiti Collection at Macys.com.