I'm blog hoppin' today with What I Wore Wednesday at The Pleated Poppy. & Fashion Friday at Blond Episodes.
you should too!
I have a thing with red accessories…mainly that I'm sort of addicted to red accessories….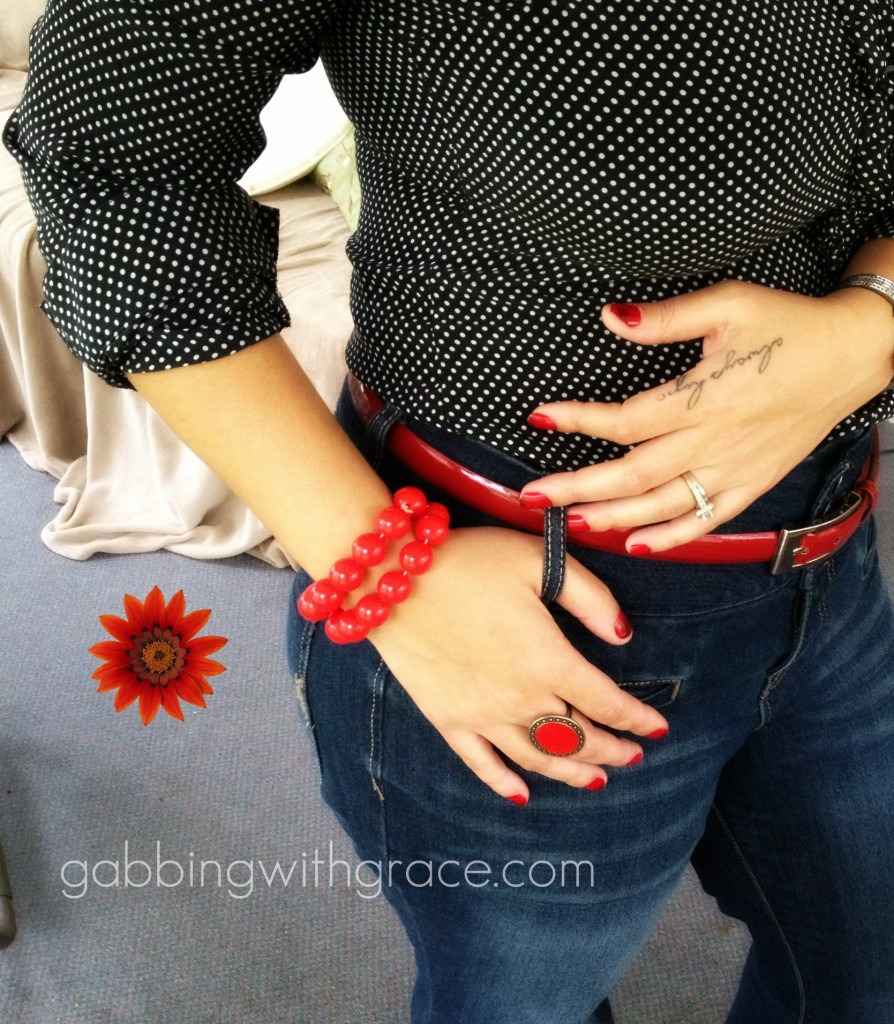 Wondering why there is a random red daisy in my pic?  Oh, because I wanted to cover up the cat barf that I didn't notice and was making my accessories picture look quite gross.
Red, shiny belt – Target
Polka-Dot blouse – George for Walmart
Ring and bracelets – honestly, don't remember!
Jeans – my FAVE Jessica Simpson, high-waisted, wide-leg trousers from Macy's.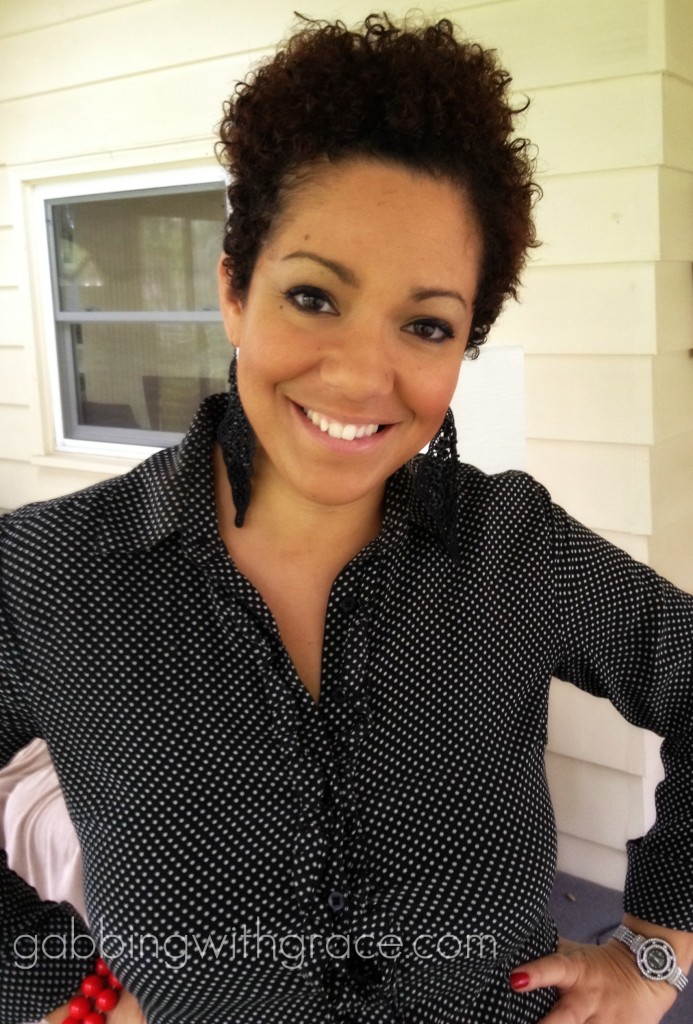 Earrings – Target
Watch – Kohl's
Least favorite pic of the day…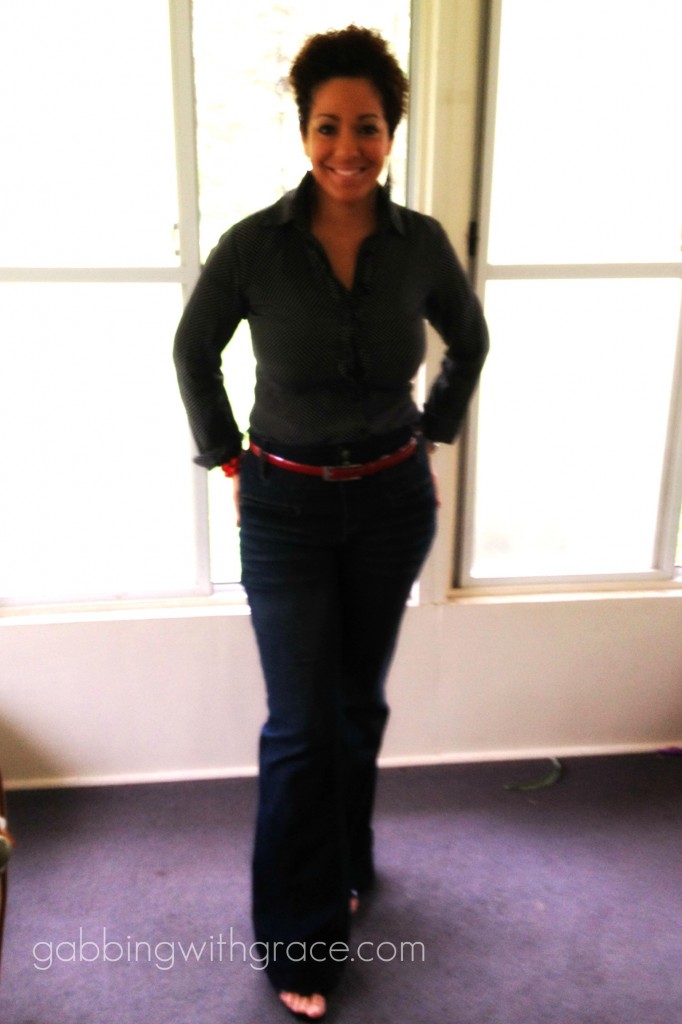 My husband has like a 3-minute, 5 picture tolerance level for taking my WIWW pictures.  Ugh.  I need to train him better, eh? =)
Happy Wednesday everyone!
Here's to another week of getting dressed and putting in the effort to look, well, normal.
Anyone have any fashion accomplishments of note?  I.e. I showered, did my hair AND makeup all in one day!