Another round of What I Wore Wednesday + friends.
Here's a 'little miss preppy' look that is really not "me" at all…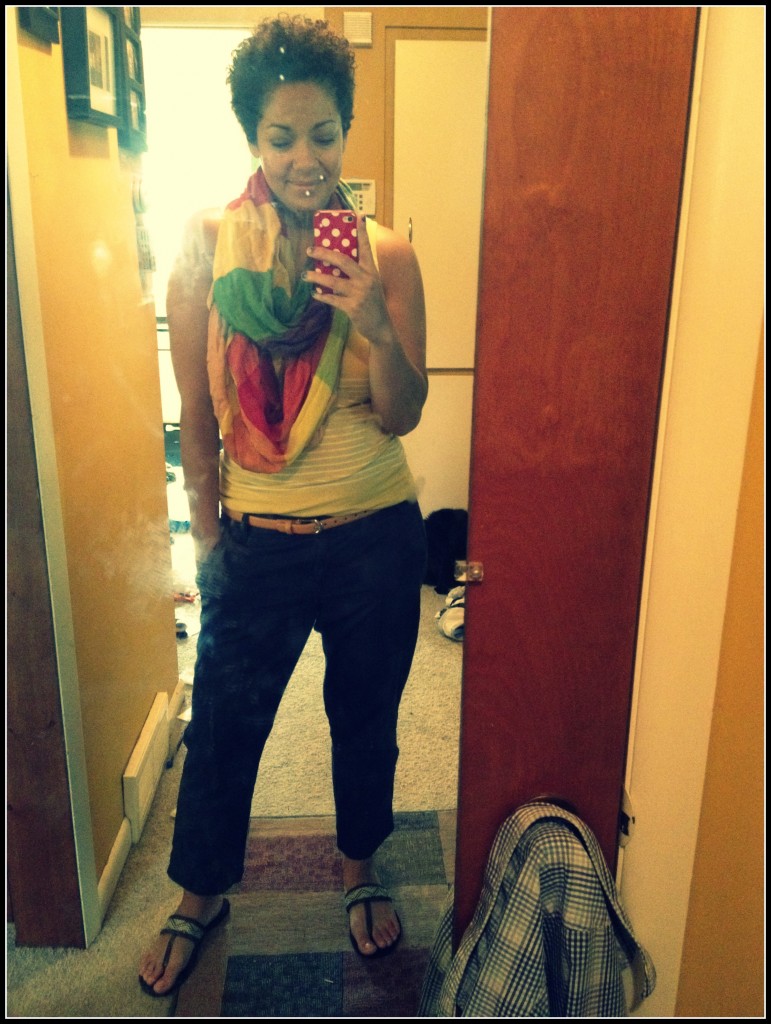 …but I decided to rock it anyway.
Navy blue pants – Old Navy, Yellow/white striped shirt – Target, camel belt – thrifted, sandals, -$3 Kohl's clearance, scarf – a gift from my MOST fashionable peep, Sharry. =)
(I pinned the two ends of the scarf together to make it appear like it's an eternity scarf, but it's not.  A Pinterest trick!)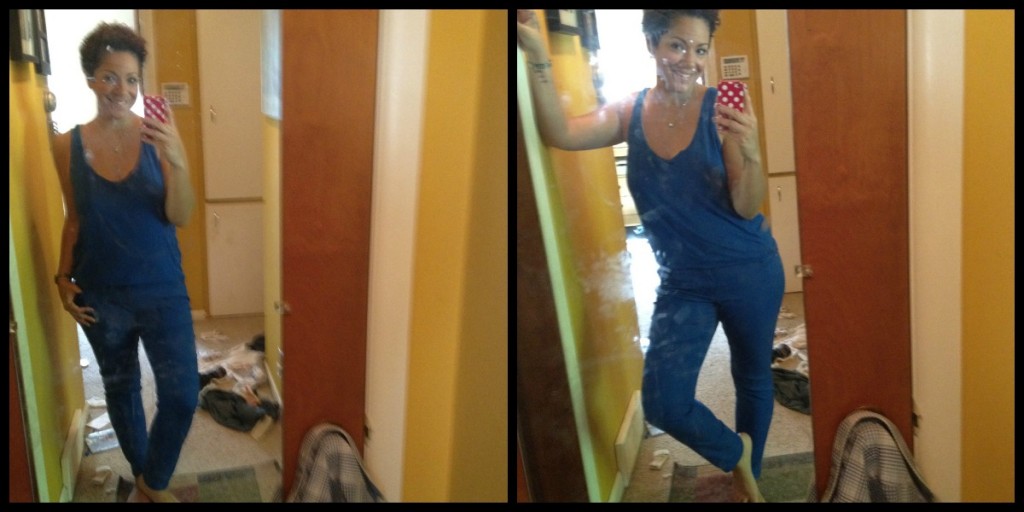 I got to visit a movie set a few weeks ago…which was very cool.  I added my black wedges, black bracelets & black earrings.
The outfit all put together was FAB…but of course, I failed to get the completed picture.
  Oh and don't even bother trying to clean off your screen —my mirror is as messy as the hallway in which it's located.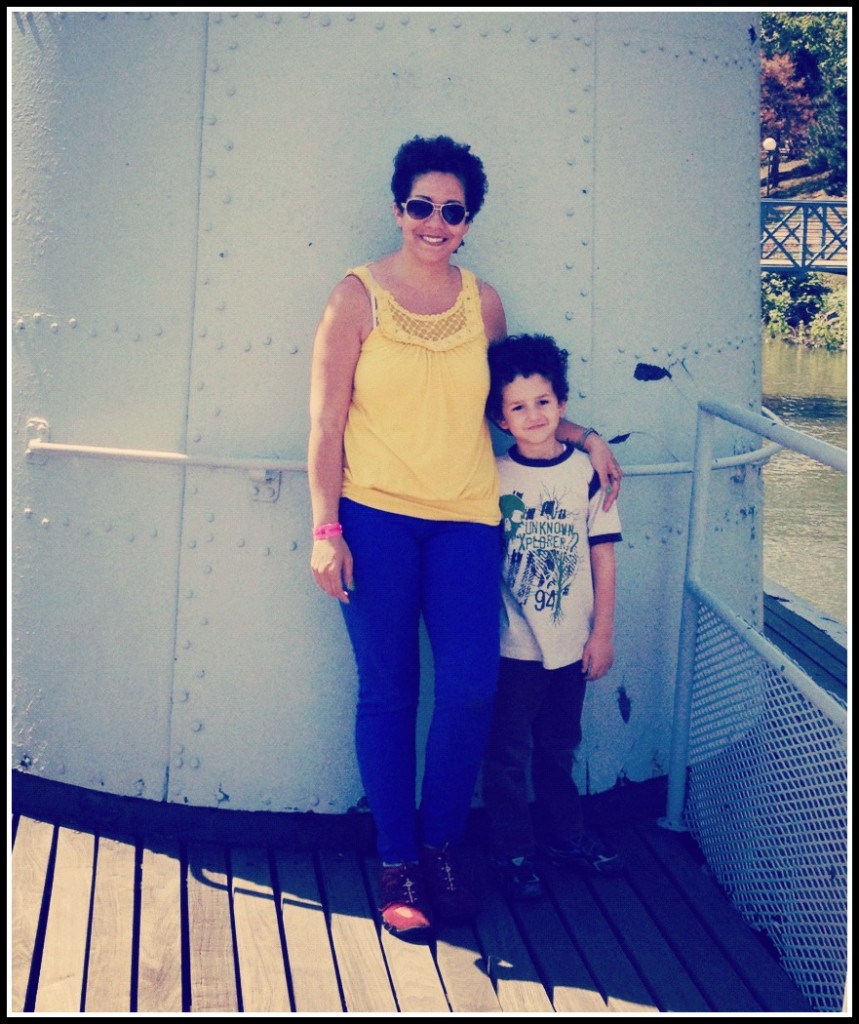 Last week I took my boy to a science center where there was a submarine to tour that had been used in WWII.  He was pretty darn excited about it.  As you can see, I've been getting some major mileage on my blue 'Rock Star' skinnies from Old Navy. =)
On my big poofy hair…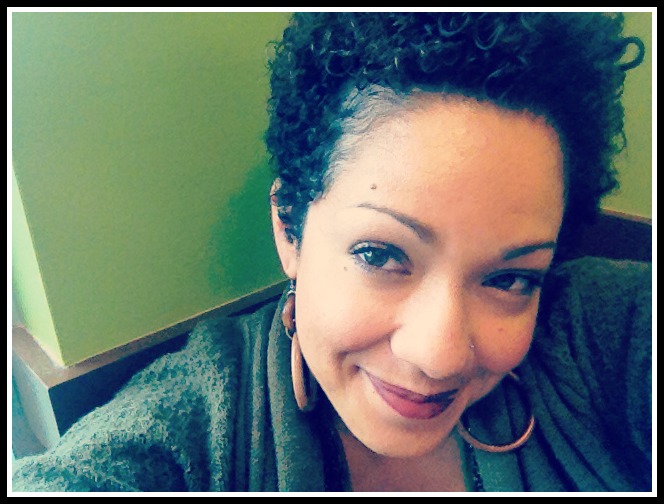 I have been trying like CRAZY to embrace my natural hair.  Every day, I wake up and think I need to do something, anything different: I don't feel like I look like ME.  It's been many years since I've been all natural so this hairstyle is testing the mess out of me!  But.  I'm still committed to going a full year without pressing it.
…whew…
What Leah Wore…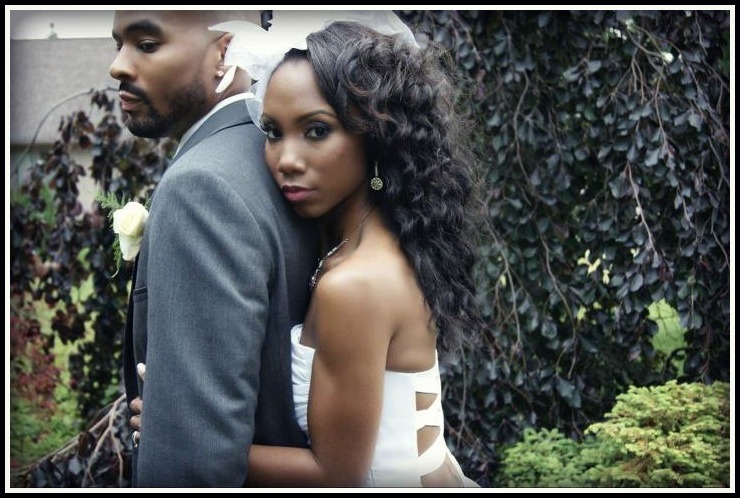 Don't you just ADORE my friend Leah's cut-out wedding dress?  I think it is entirely fabulous!  She looks amazing.
What Marla Did With Her Hair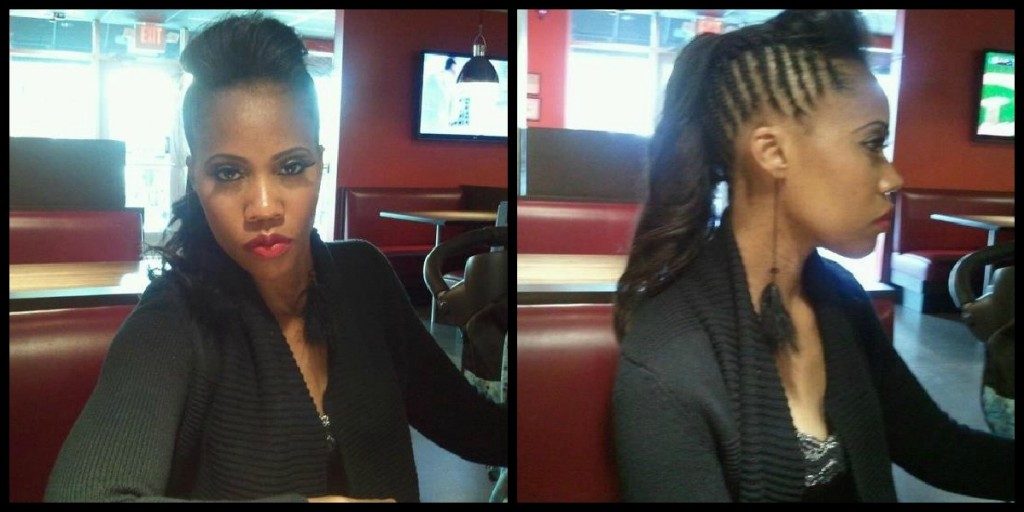 My friend Marla posted this style on her Facebook wall the other day and I was completely enamored.  Before this summer is over I MUST rock a style something similar to this —weave or no weave it's gonna happen, honey chile! =)
Don't you love her confidence?  This hot Mama of 3 is too too cute.
And that concludes today's edition + 2 of my FAB friends.
I'm linking up with the following blog hops where the purpose is to share mutual encouragement to get out of our pj's each day.  Put a little love & effort in now and then.  Love yourself. Your the only self you've got, dahling…
…and…
…and…
…and…
Later gators!