My Instagram(ed) life…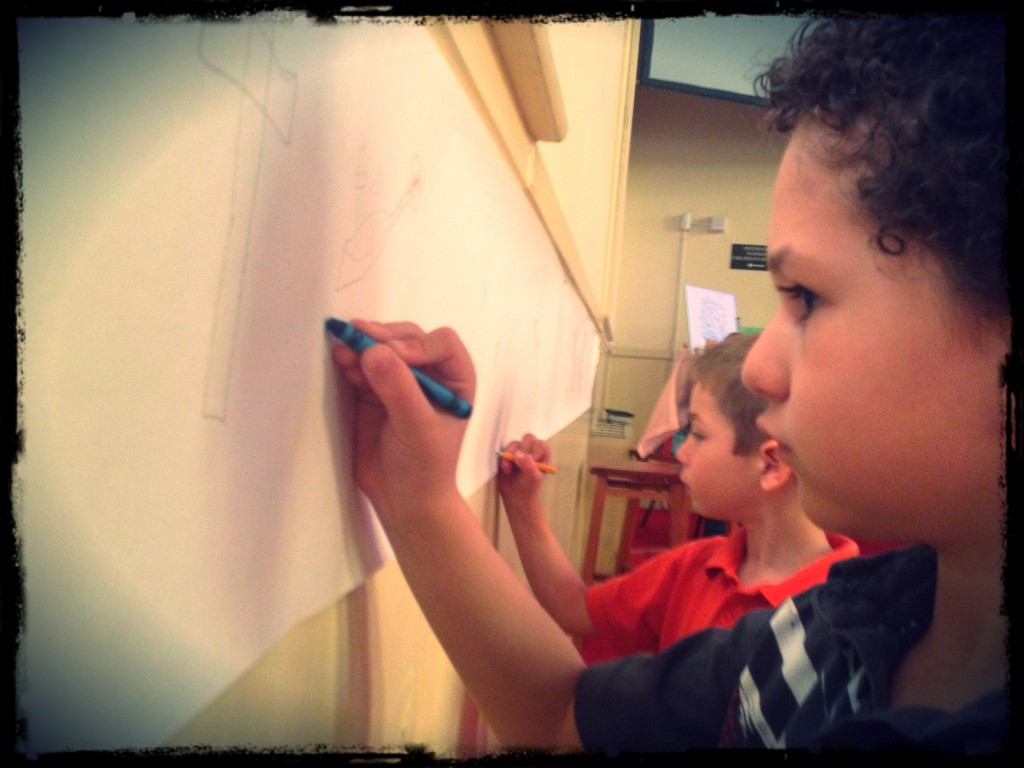 On Mother's Day at our Church they lined the walls with paper for kids (or anyone) to spend some time drawing, writing or doodling out prayers to God…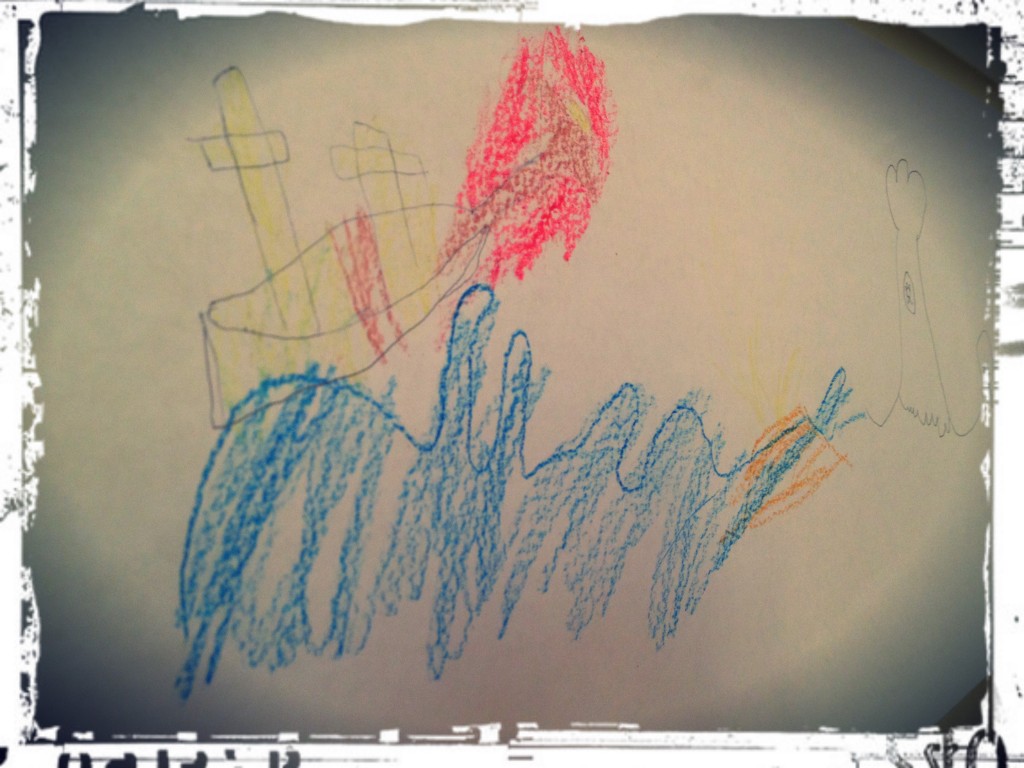 …R1 drew this picture of a boat with the cross of Jesus on it.  It's in the water.  There's an additional boat with a treasure on it leading away from Jesus.  When I asked him to explain this to me he said that people are looking for treasure but they should be looking for God and there are pirates too!  He's deep, yo!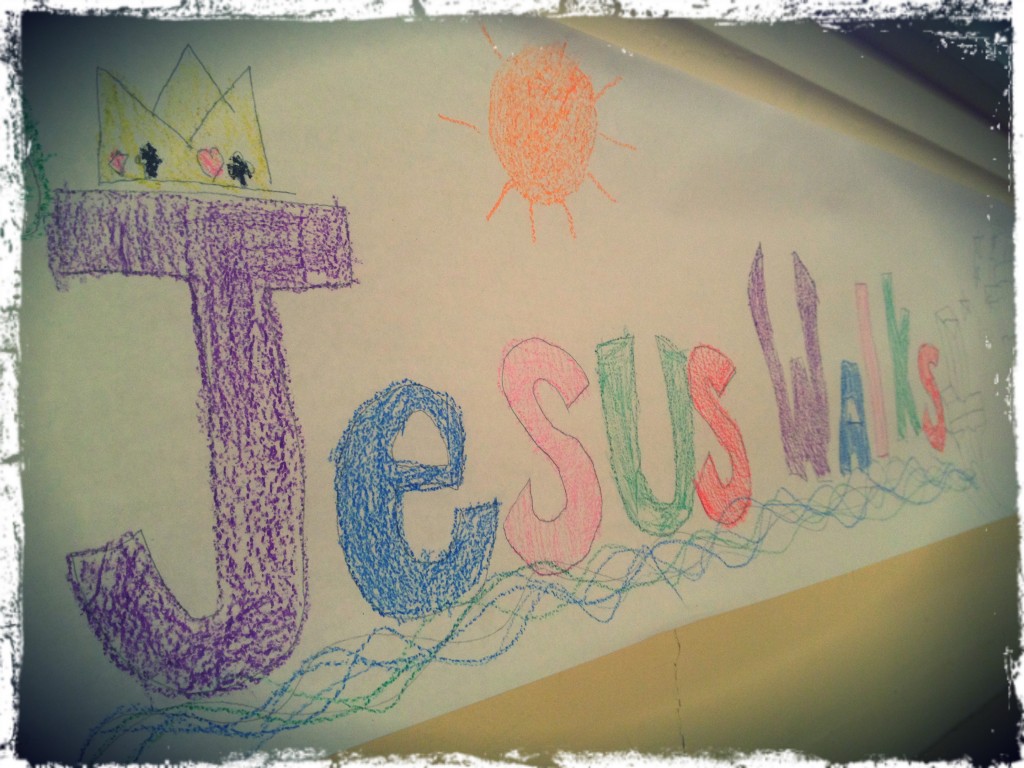 This pic was on the wall from the 1st service.  Perhaps a Kanye fan? =)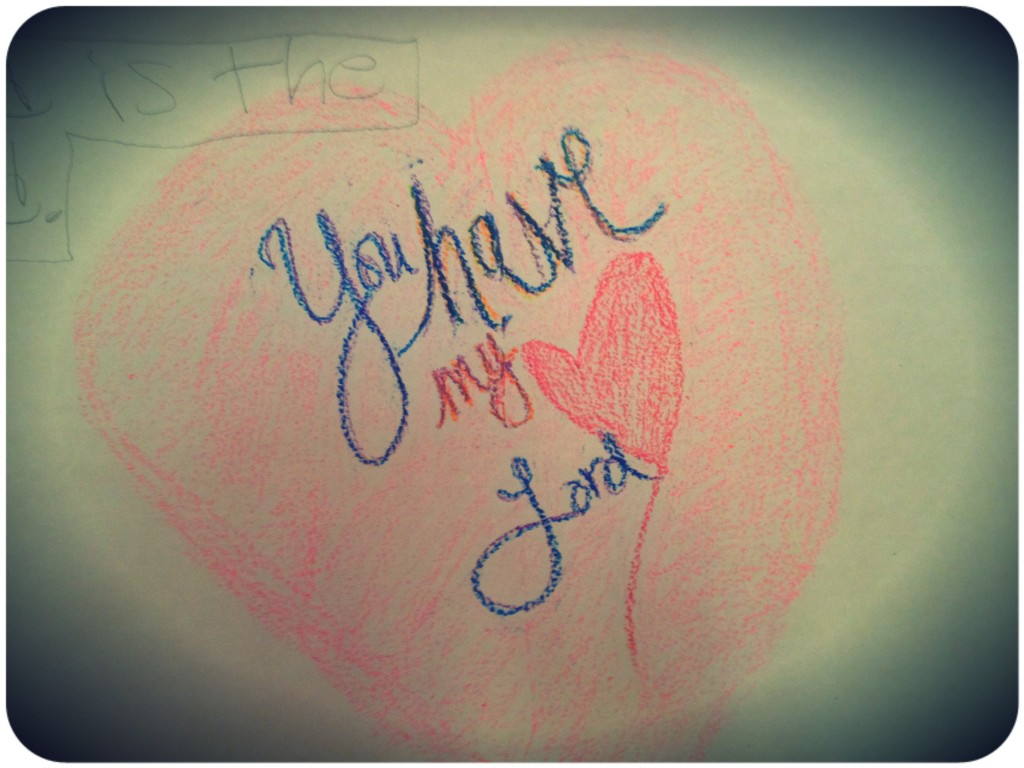 My pic.  "You have my heart, Lord" are lyrics from one of my favorite worship songs on the moment: You Have Me, by Gungor.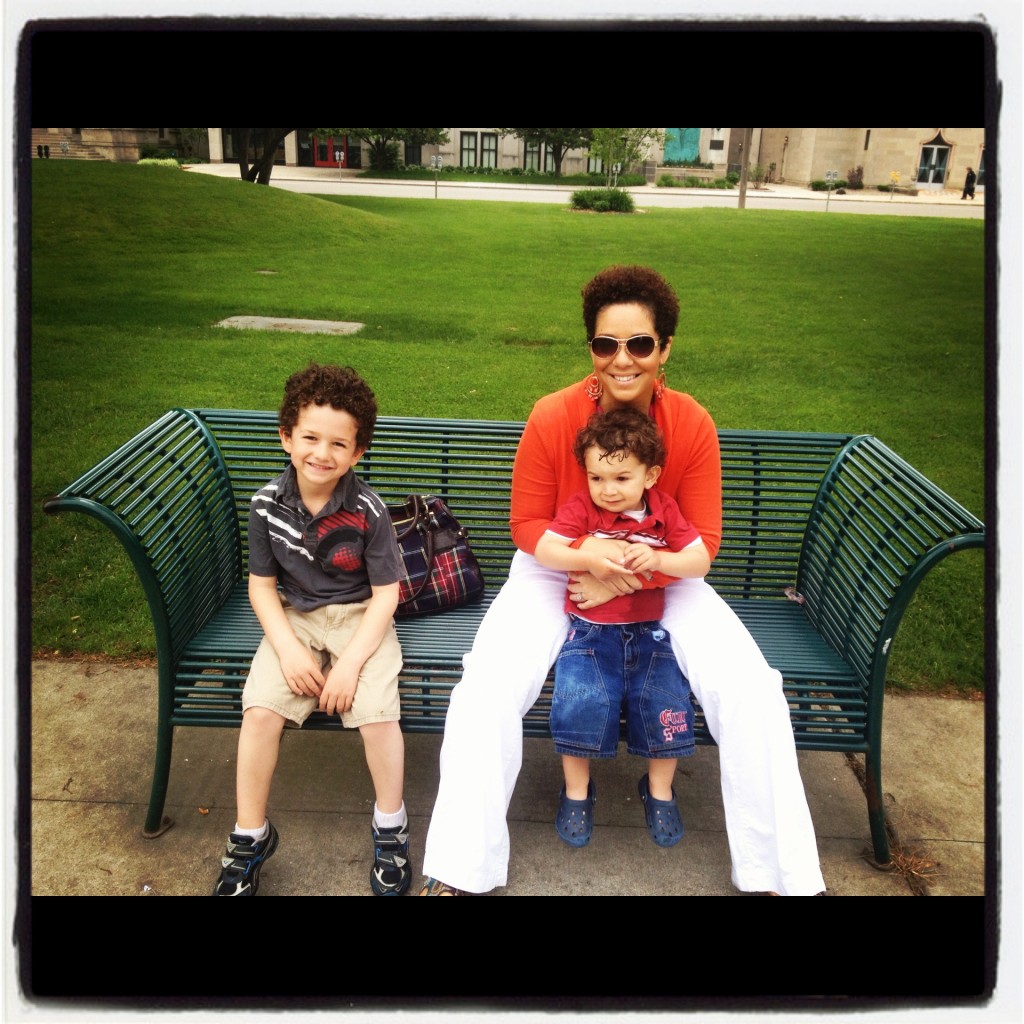 Mother's Day!  I couldn't have R2 on my lap because he'd just fallen in mud of course.  He'd also stomped through a puddle and was soaked.
That's m' boy for ya!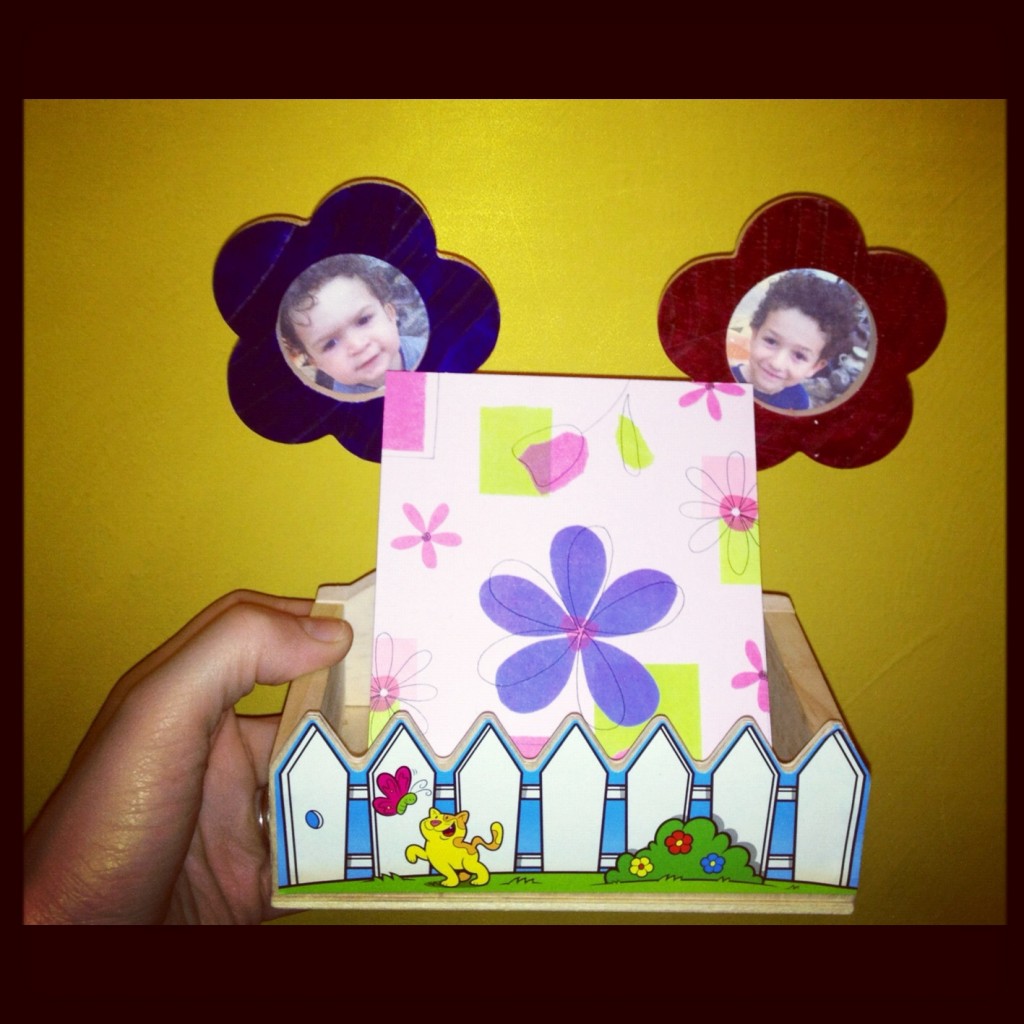 My home-made Mother's Day gift.  Dave took the boys to a Lowe's kids building workshop, where they made me this card holder.  So sweet.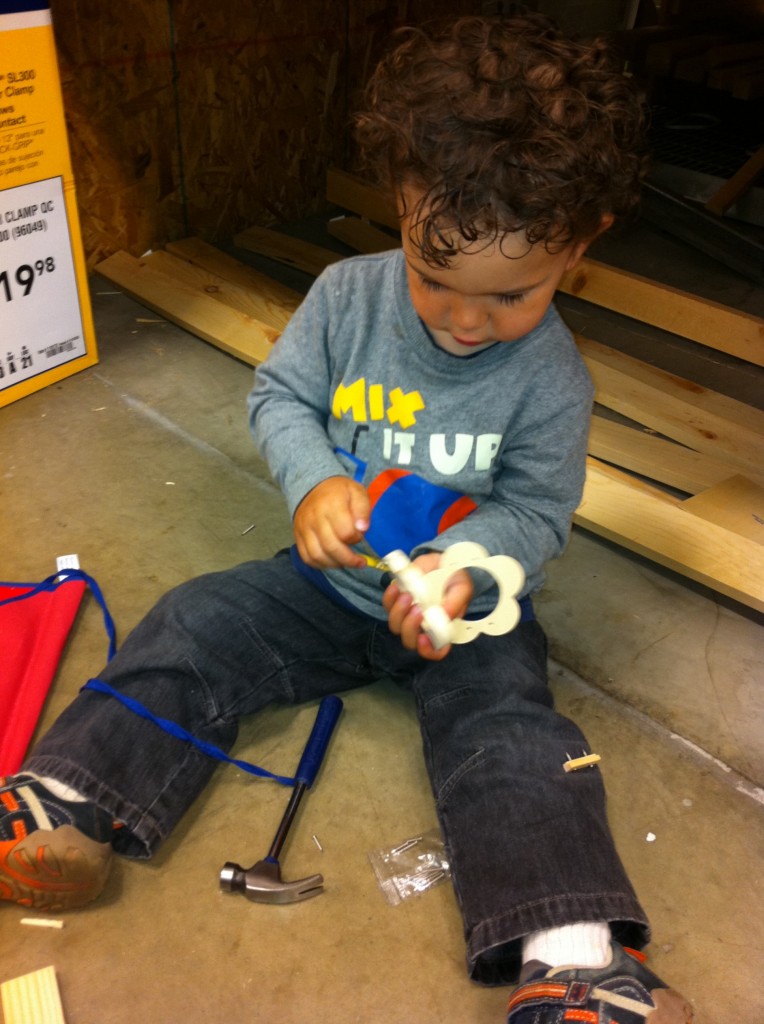 …the building process…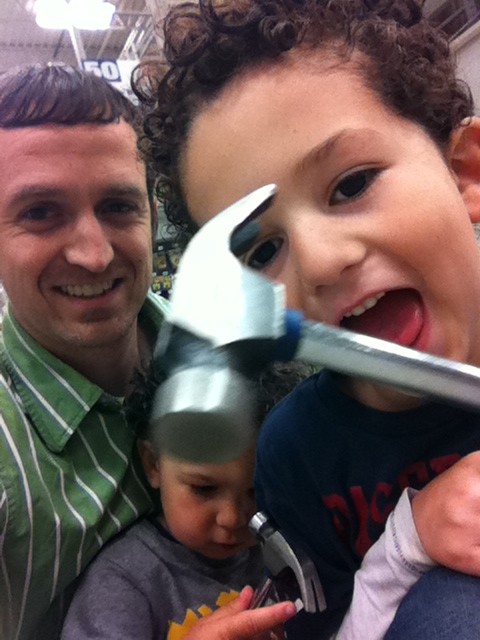 …hammer happy!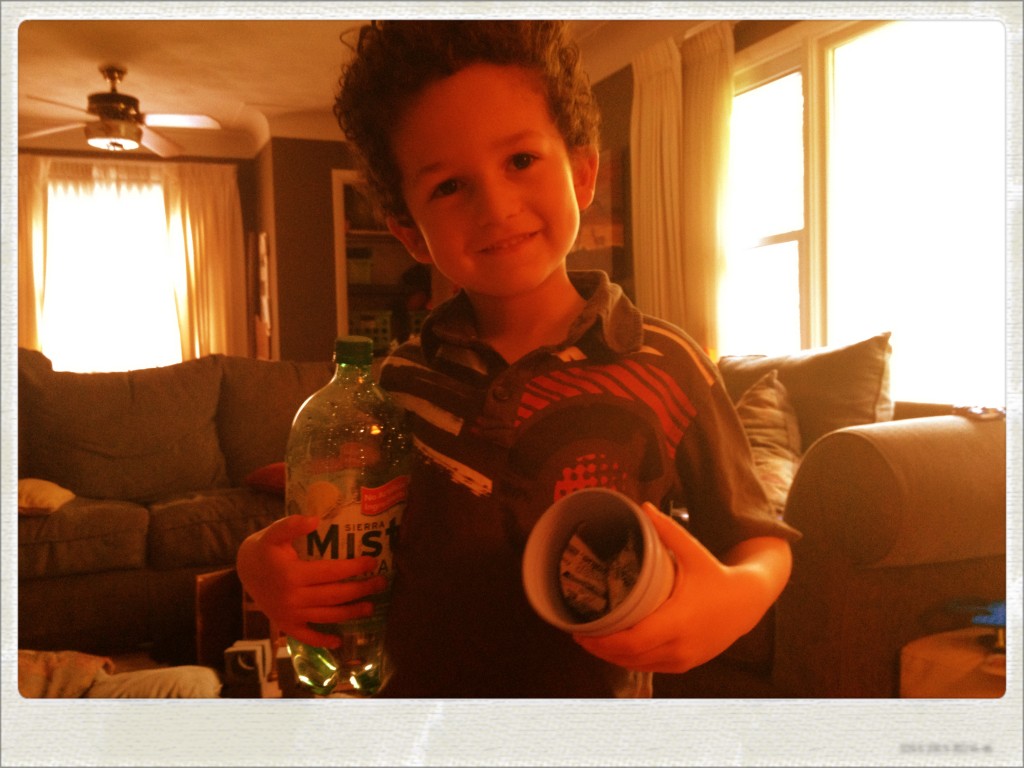 R1 & I were listening to an audiobook the other day.  He told me he'd be right back and ran off.  He came back with a 2 liter, 2 cups & 2 bags of fruit snacks.
What a sweetie, eh?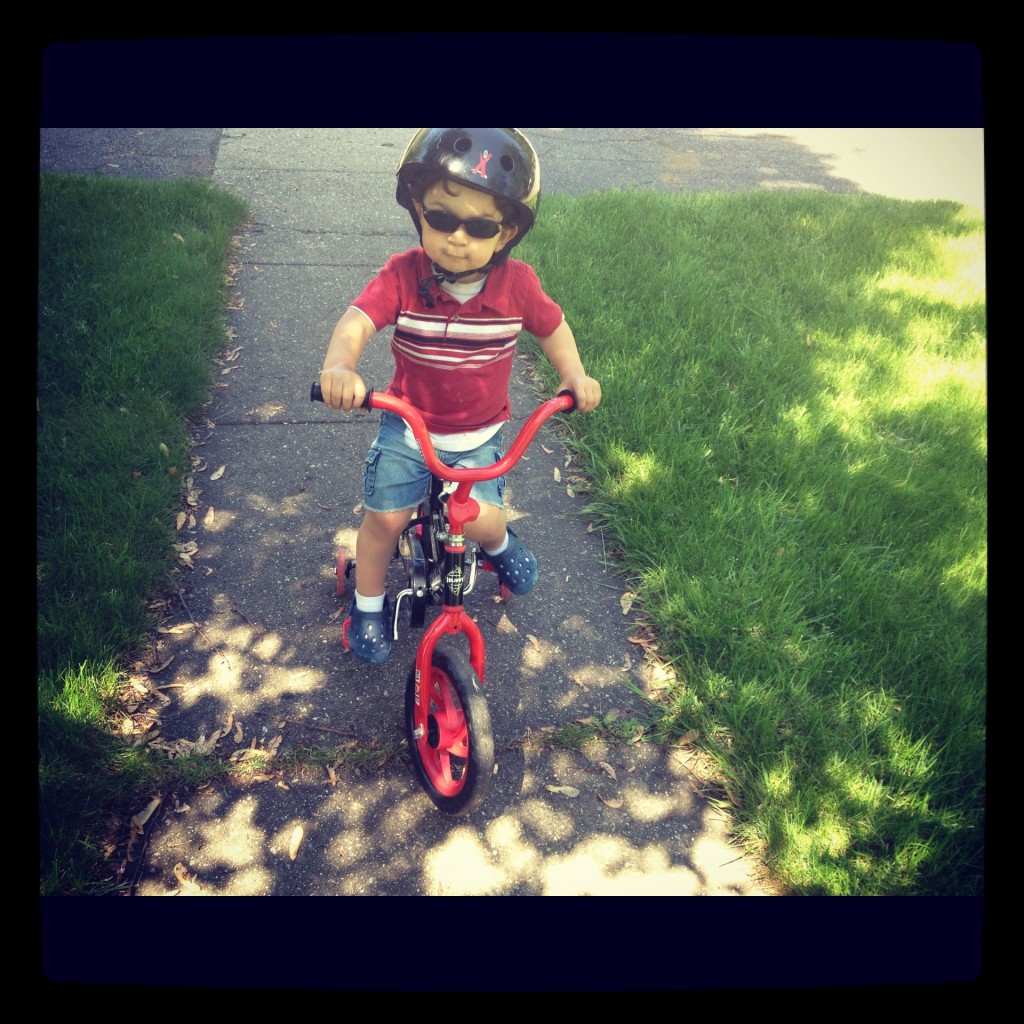 This is R2's classic grimace.  He's such a munchkin.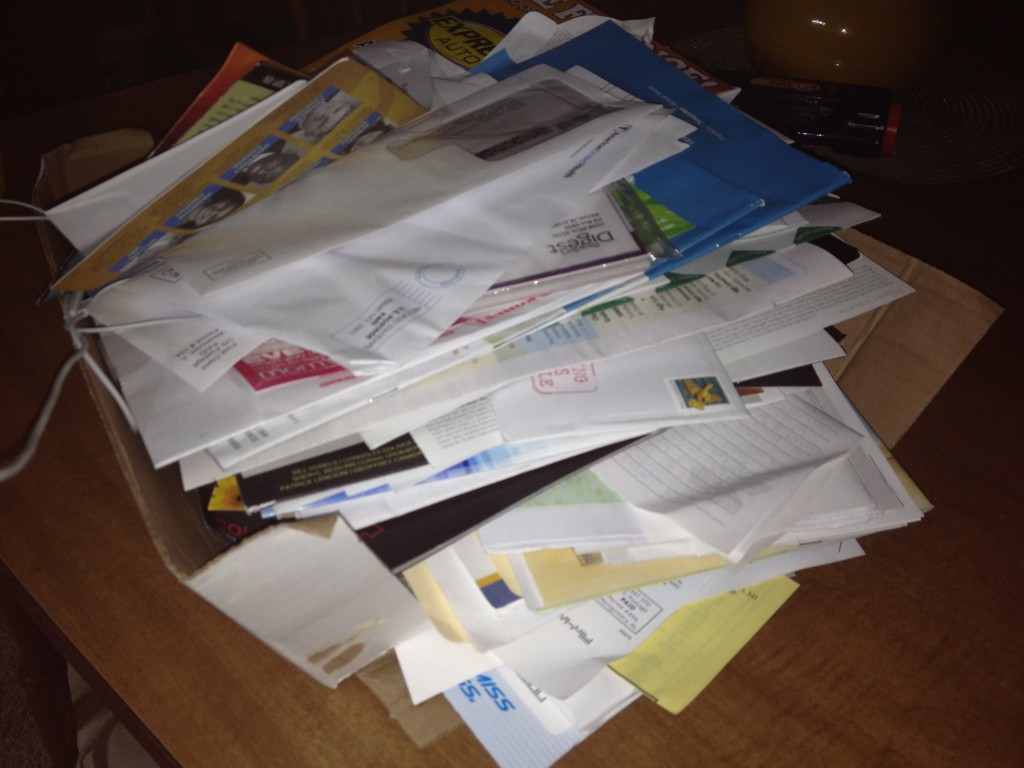 Okay, so I let the mail build a little too much before opening it.
::::sigh::::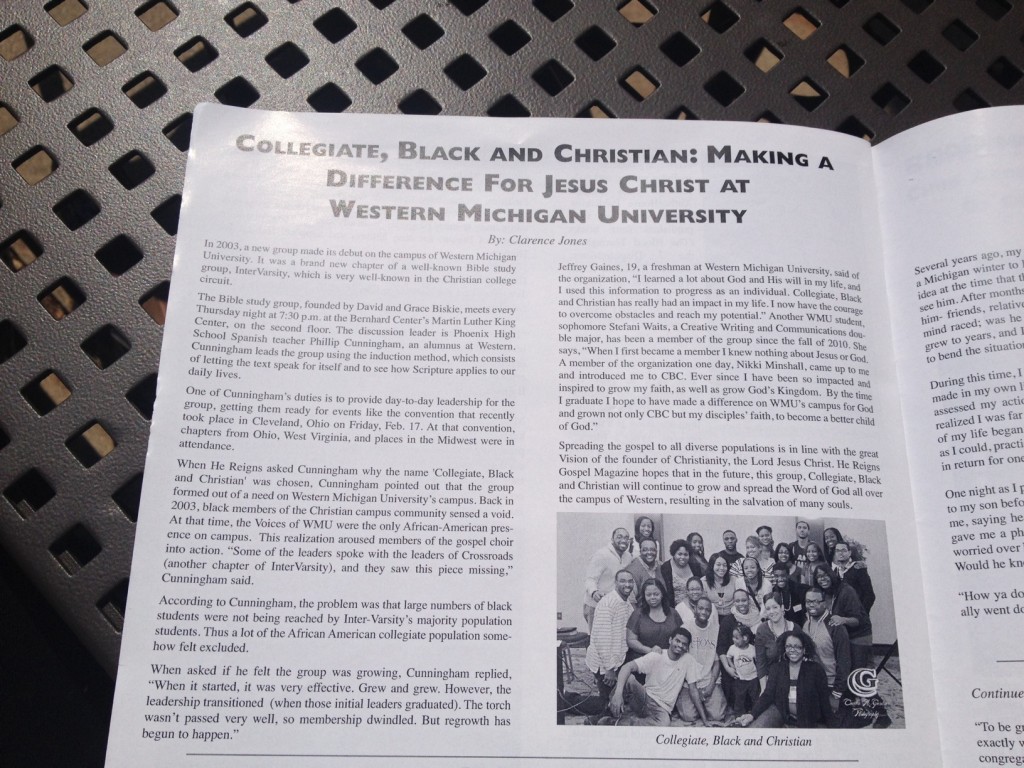 The group I launched at WMU back in 2003 was featured in a local magazine. I love it.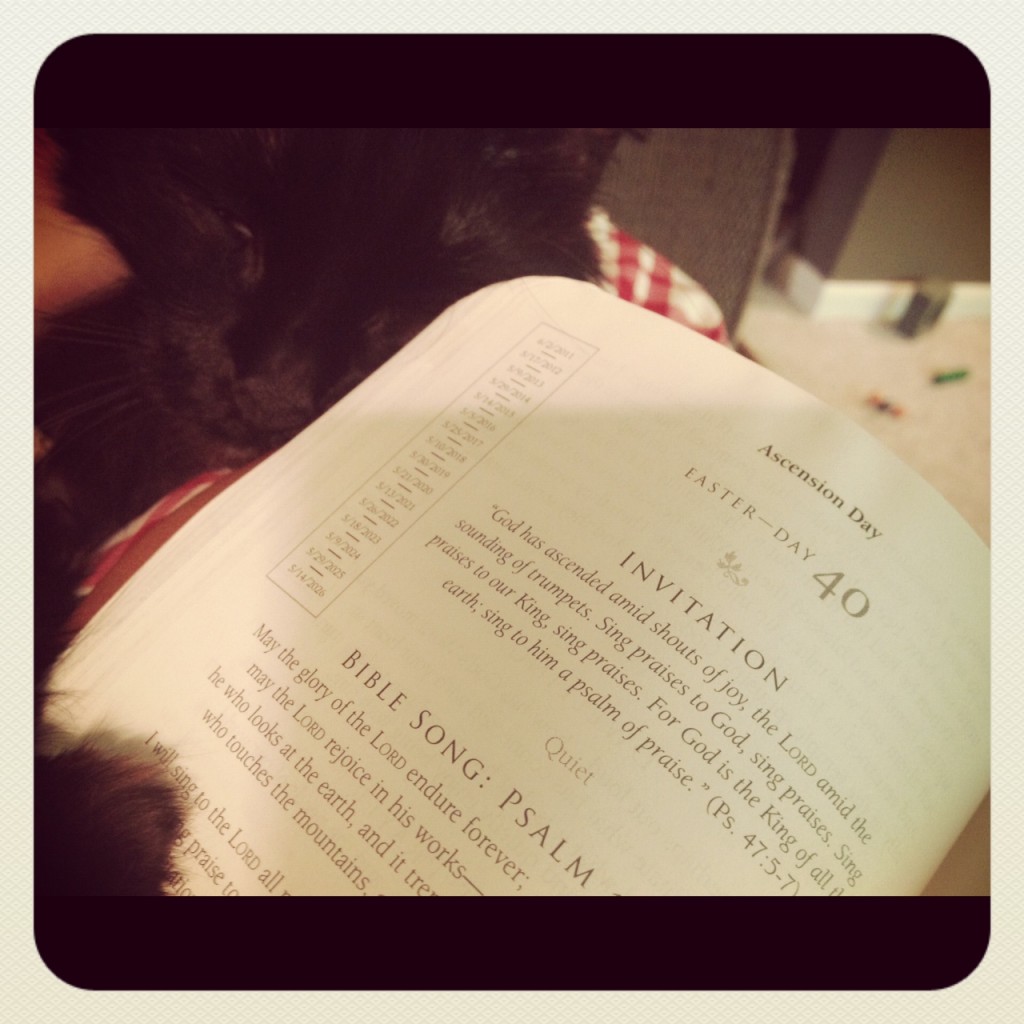 Little Jerri Seinfeld sits with me each morning that I spend time with the Lord.  If cats had faith, I believe Little Jerri would be a Jesus follower.  She's faithful that's for sure. =)
And that concludes today's…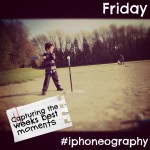 I'm planning to start my own Friday #iphoneography blog hop next week!  In the meantime, if youv'e captured the best moments of your week and post them to your blog, link back to your post in my comments.
Hope y'all have a FAB weekend!  What are you up to? 
My little guys are running a race today!  A 200 dash for 2 yr. olds & a 1 miler for the 6 yr. old.  They have been training all week.  Pics in next's week's blog hop!
**Don't forget to leave me your opinion on what webinar I should host and be entered to win a $10 Starbucks gift card.**