Earlier today, I begun planning out my 2013 plans, dreams & B.H.A.G.'s.  (Big, hairy, audacious goals).  I made a date with Ransom at Target to do so…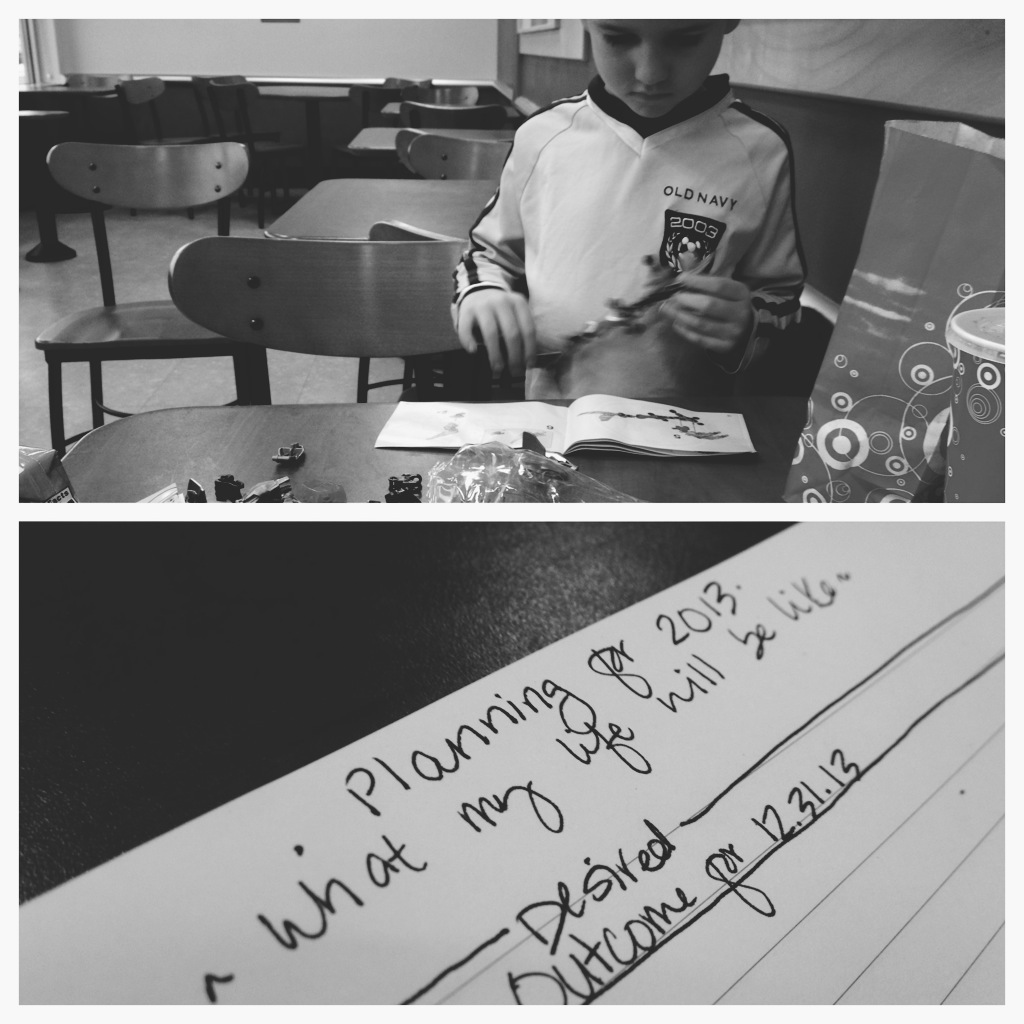 I believe an annual review of the previous year with a solid plan for the next is vitally important behavior for those of us wanting to live graceful, purposeful, beautiful lives.  (Did I just shamelessly plug my blog tagline?  YUUUUP! =)
Do you need resources to do this yourself?  No fear, my friends, I got you!
Now, on to my simple review of 2012.  I couldn't share all of it, of course, not only would you get that icky feeling all over but my husband wouldn't sleep at night for a week because he hates when I over share.  So, we have a deal do we? Let's roll…
~
Let's start with the the bad.
~ Earlier in the year, I struggled to pace myself.  I took too many work trips to the point of absolute exhaustion.  In my last few months in ministry, my productivity plummeted.  More on that in the "good" section thankfully.
~ I've continued to have my battles with money.  I've wrestled with the *actual* difference between want and need.  The first half of the year was worse than the second half.  Even still, I need to grow in financial money management.  I need concrete plans for 2013.
~ I  didn't make the best decisions in relationships that matter to me.  I hurt some friends with thoughtless behavior.   That bit the big one.  Regret blows. Many lessons learned though.
~ All year, I struggled with the rigors of parenting two rambunctious boys.  Does it sound evil to say I totally ran out of steam for parenting?  Consistent, healthy engagement has been a big problem this year.  An unexpected problem, and the first time I've struggled with a heavy does of "Mom Guilt."  The first half of the year was worse than the second half.
~ I struggled with food in a MAJOR way.  Woah!  I began Weight Watchers in Jan. 2012 & soon realized how little self-control I have when it comes to sweets.  I'd nibble my arm if were dipped in chocolate.  All year, I tried to get a handle on it and all year, I continued to fail at self-control.  I realized food is more of a comfort than I'd previously acknowledged.
~ 2012 was NOT the year in which I got on top of our messy house.  I hadn't actually planned it, but instead hoped it would magically pull itself together.  Lots of things came into our house but nothing ever left.  We are stuffed to capacity.  2012 was the first year I ever cried bitter tears of disappointment and anguish over the state of our home due to feeling absolutely PARALYZED with fear & overwhelm.  Once I moved from part-time to full-time my anxiety mounted.  In this case sadly, the second half of the year was worse than the first.
~ I watched too much t.v. in 2012.  Sure, it was GREAT fun to watch 4 seasons of Felicity, 8 seasons of Grey's Anatomy, 5 seasons of Frasier, 3 seasons of Desperate Housewives, 2 seasons of Project Runway &  1 season of Battlestar Galactica but the question remains: was it actually good for me?  Blast you, Netflix!  A MAJOR cut back is in order!
~
No more negative Nancy!  Let's move on to the good shall we?
In many ways, 2012 has been a life altering year for me.  Despite the aforementioned struggles I'm living the beginnings of a promise God made me last year when one of my besties & I took a prayer retreat together, and where God said He was "making me new."  Not just fixing broken-down, weary, downtrodden me.  But making me NEW.
~ In 2012, after 3 years of intense pain & agony, waffling & indecision, heartache, anger, exasperation and couples counseling Dave & I decided to stay married.  That's a good, good thing.  And things are -slowly but surely- getting better. We celebrate our 13th anniversary on May 20, 2013.  I feel we need Hawaii. Any "sponsors?" =)
~ I decided to screw 2012 & get healthy for 2021. Losing 50 pounds felt like a reasonable 12-month goal.  I didn't lose all 50 but I dropped from 187 to 153 ~ 35 pounds & 4 sizes down!  The greatest success of this story has been a mostly healthy diet of both food and regular-ish workouts.  No, I didn't lose all 50 but I gained a booty load of hope through this little endeavor.
My first day on Weight Watcher's was Jan. 18, 2012.  Will there be a complete post of the entire journey -including pictures- on Jan. 18, 2013?  C'mon
do you even know me?! 
Of course, dahling! Of course.
~ I continued to stay in both personal and couples counseling and to remain hopeful that this very difficult season of life would soon pass.  And though it hasn't fully passed, I am in a much better place than I was this time last year.  Much.
~ On July 15, 2012 (the second half of the year I keep mentioning) I drummed up the courage to leave 12 years in full time ministry to college students because the environment it created for our marriage and my inner world had become completely toxic.  I am so thankful for healthy changes that transition has given us.  For the second half of 2012 I have enjoyed my new position working with high school students which has brought a shocking amount of normalcy to our lives.
~ I continued to maintain this blog this year though I struggled to find my voice, my purpose for writing here, time, ideas or energy for it, all the while most of my readers barely ever commented (which I confess, has been somewhat heartbreaking this year with all I've been struggling with), no pressure or anything. =) In the midst of much drama, I sensed I needed to keep the blog despite how useless and irrelevant it made me feel.  In hindsight, I'm so glad I did.  GWG continues to be a creative outlet and a source of hopeful expectation.
~ While we're on blogging…several lovely writing opportunities arose this year as a result of this little space.  I guest posted for my first "bigger" blogger.  On Rachel Held Evans' blog, I wrote on why the evangelical world needs to engage in racial reconciliation.  The post was given an "honorable mention" in Prodigal Magazine's top stories of the year.  Speaking of which, I applied & scored a writing gig for Prodigal Magazine.  This year, I was also invited to begin writing monthly for Release The  Ape, What She Said, A Deeper Story, Fancy Little Things & I became a member of the Global Team of 200.  And, biggest of all, an essay I wrote was accepted for upcoming anthology from the I Speak For Myself Series being published by White Cloud Press in Fall, 2013!  I'm Geeked.
All of these writing opportunities have been unexpected gifts.  Joyful, honoring, surprising, humbling, exciting. 
~ I decided to wear my hair "natural" this year to learn to embrace ME, the real me.  I created a hair photo blog,  Mixed HAIRitage on Tumblr to document this journey.  This has been yet another suprisingly challenging aspect of 2012, but again I have known deep down I. just. have. to. do. this.
The combination of staying close to the Lord (often getting up early for most of this year for a quiet time through this quiet time guide), pursuing weight loss, wearing my hair natural, plugging away at my writer-ly dreams, consistent counseling and leaving InterVarsity have led to me experiencing post traumatic GROWTH alongside tremendous momentum towards a life of health.
~
Now.  Time to plan for 2013.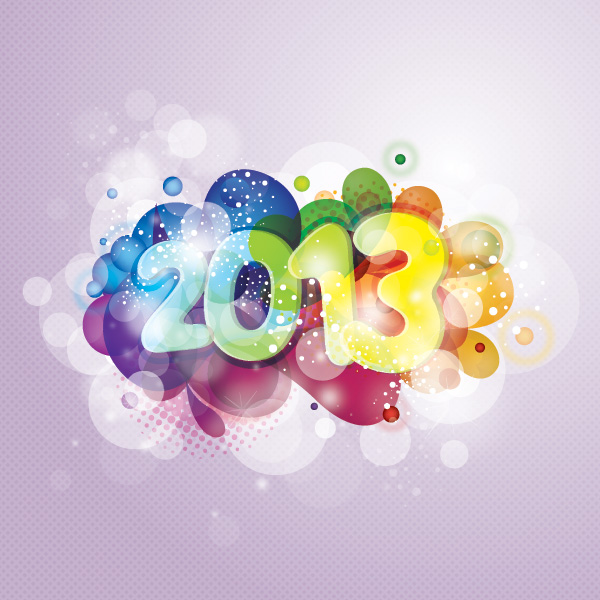 I'll finish my 2013 plan very soon. I will be more specific than I've ever been in laying out my plans.  (For example, I had the goal "learn photography," on my list for 2012.  Well, guess what?  I bought a new camera &  a photography book.   I read the book a grand total of ONCE.  I used the camera about 9 times.  Let's call this a -pun intended-photobomb shall we? =)
Once I'm done I'd like to share my 2013 goals with you, if you don't mind.
Will you share your 2013 goals with me, pretty please?  Either on this post, via email (gracebiskie at gmail dot com) or later on after you've had your own time to reflect?  I would love, love, love it.