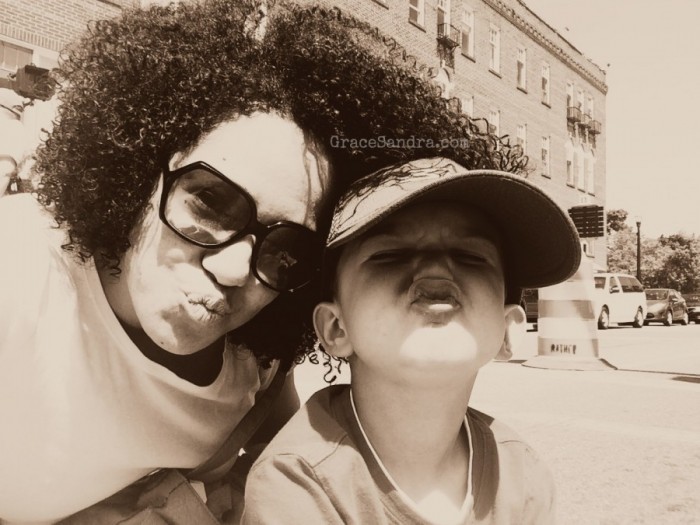 One of the best parts of parenting is doing ALL THE THINGS I'm interested in but would never make time for without my curious boys.  I love monkeys, apes, chimps.  The whole primate family & I are family.  I've taken to subtle yet manipulative manuevers such as checking out every library book that has anything to do with monkeys which, ironically enough I don't think they've noticed.
Some say I may have taken things too far by putting a Kelly green, life-size chimp wall decal in my living room.  I say they are INCORRECT.
Friends, meet Virgil.  Is he named after the chimp in the 1987 movie, Project X that ruined my childhood?
Yes. Yes he is.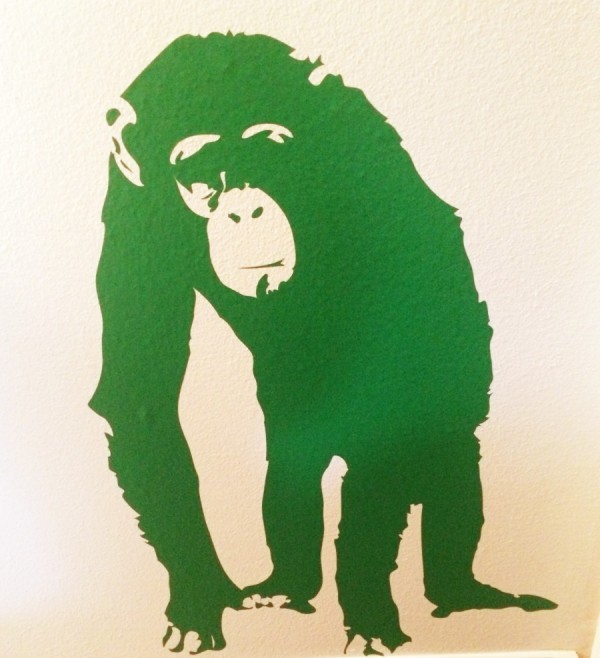 At the library the other day, the boys & I scored a new book: Natural History Museum Book of Animal Records.  Because the section on chimps was massively thick  I was able to convince them we should in fact, get this book in particular because of page after glossy page of predatorial animal shots.  They ate that junk up like it was chocolate ice cream, y'all.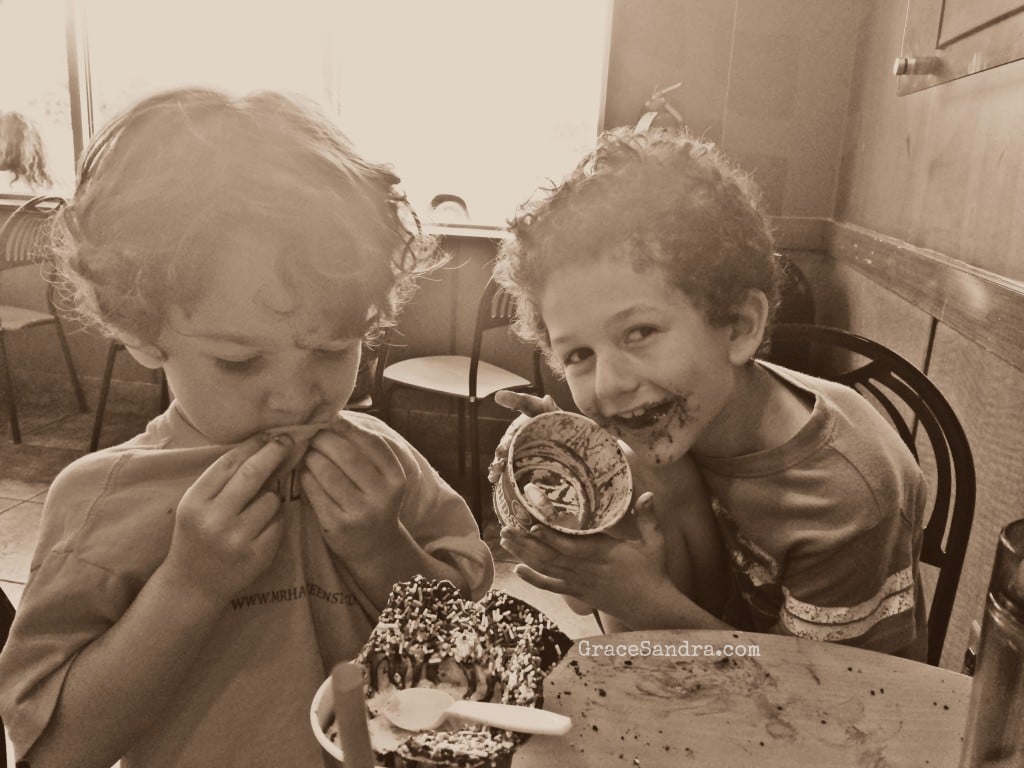 Over lunch, I read a few passages of the book.
At first, my boys seemed fascinated to know that a 16 ft. Burmese Python tried to swallow a 6 ft. alligator whole only to explode hours later.  Guess he bit off more than he could chew. BA DOOM CHING! The boys "ooo'ed" then "aahh'ed" so I pressed on to the next morbidly graphic story in which a 14 ft. African Rock Python once seized and swallowed an 8 yr. old Tswana herdsman whole in the South African desert.  After a fellow friend ran to get help townspeople came back pelting the snake with stones and such.  After 20 minutes, being unable to move and with the townsfolk now attacking him with a pick-axe, the snake threw up the boy who had all ready died of asphyxiation.
I didn't think to look at the boys' reactions until I was done and it was too late.  Ransom, who is also 8 yrs. old brewed with a mixture of fear and awe, while Rhys, only 4 began to whimper and cry.
"Oh, Buddy, this is a truly awful story.  I'm sorry I read this. Let's put this book away for today.  Too much for today."
"But Mama," Rhys says through a saddened face, "that poor snake didn't get to finish his wunch."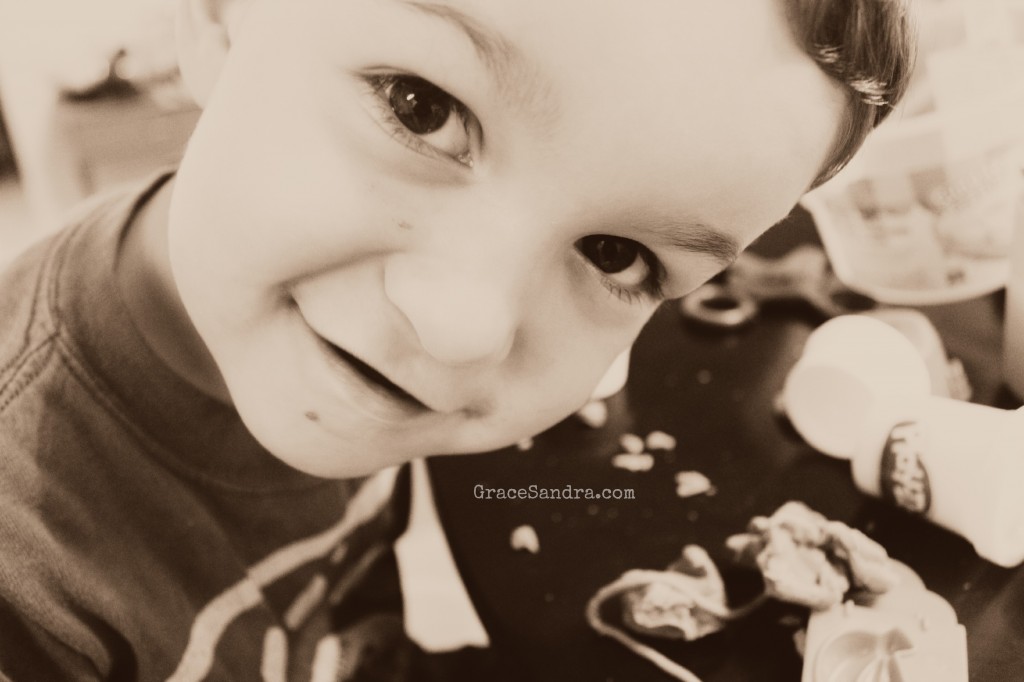 ////
#MamaMomentsMonday