So there's a new fella in my life.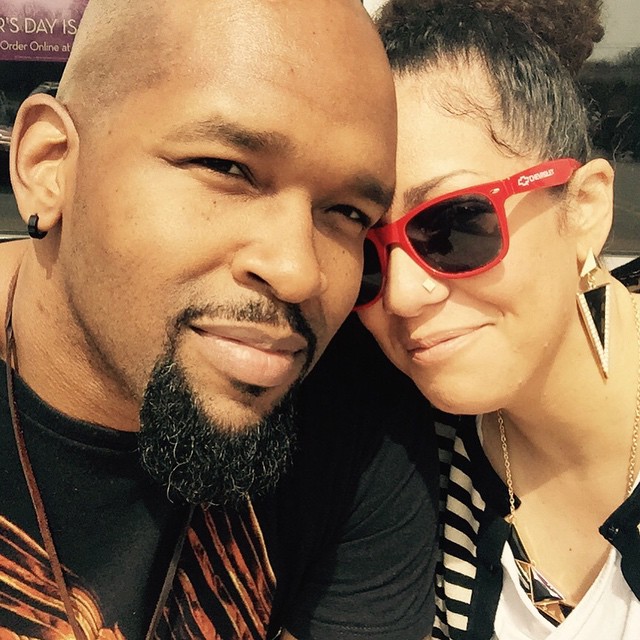 At first, I was finna be all coy & secretive.  But on New Years Eve I quietly put up a picture of us and the next day my ex told me he knew I had a new boyfriend.  "One of my Facebook friends told you, eh?"  I said.  "No, like 8 of your Facebook friends told me," he said.  So. Not so quiet.  Oops.  Since then, I've went on a virtual bender of #mcm's,  #falling, #usie's & #IsntHeTheCutest instagram insanity. I've been the cheesiest cheese-fest of a lovesick, smitten girlfriend for all times and for all ages.
So, yep. There's a new fella all right.
His name is MD & I am robbing the doggone cradle. While I'm a hearty 38, this po' baby is still a paltry 37.  Almost any private message I get about this new relationship starts with "sooooooo, how did y'all meet?" Here you have it folks: we met on eHarmony.
Imma just gone 'head & keep it real: when I saw his profile pic I was all manner of pleasantly discombobulated. I was like "who the….what the…aww shooky shooky naah!"  As a writer, poet, painter & artist, his answers to the very simple questions listed on his profile page were compelling & interesting.  I'm pretty sure he said something about wanting to write & read poetry with his future partner.  Y'all. C'mon, y'all.  EVERY DOGGONE THANG about his profile read to me as too-good-to-be-true. He just could not be a real person.  He had to have been a robot sent to eHarmony disguised as everything that makes my heart palpitate.
We decided to talk within a few days of getting through the first few phases of eHarmony's guided communication. I was my usual forward self & was like, "yo gimme the digits playah!" (Or something like that).  That first conversation lasted 4 hours and we covered everything from our deep disappointment in the number of abortions in the black community, to our faith, to police brutality, to fashion accessories, to the music videos we grew up with, to our divorces, to our love for hip-hop culture and our hatred for intense whoopings in the black community and everything in between.  Y'all.  C'mon, y'all. The clicking couldn't have clicked any better if we were synchronized widgets made to click in place.
After a Skype date, we decided to meet pretty quickly after that.  That first in person date was pretty dang awesome.  We went to see his brother perform spoken word in Downtown Chicago, (such a good idea) got drinks & went dancing, (so much fun) then met his younger brother & girlfriend to bowl until the wee hours of the morning. (ridiculously fun).  The next morning I met him at his Church & we went out for breakfast before I headed home.  All in all, the date lasted for a combined 13 hours.  Who has 13 hour 1st dates?
Y'all.  When I saw him, I was a bit slack jaw.  (
HOW COULD HE POSSIBLY BE CUTER IN PERSON?! Seriously. How was this even possible?!?!?
) When he saw me, he said it was love at first sight. He said he knew I was his and I'd always be his.
Aaaaaaaaaand he was pretty much right because within the first few hours of our marathon-date we made it official.  Waste not, want not, eh?  And of chemistry?  We were the Walter White, the Heisenberg of Chemistry.  Yes, the chemistry was on fleek.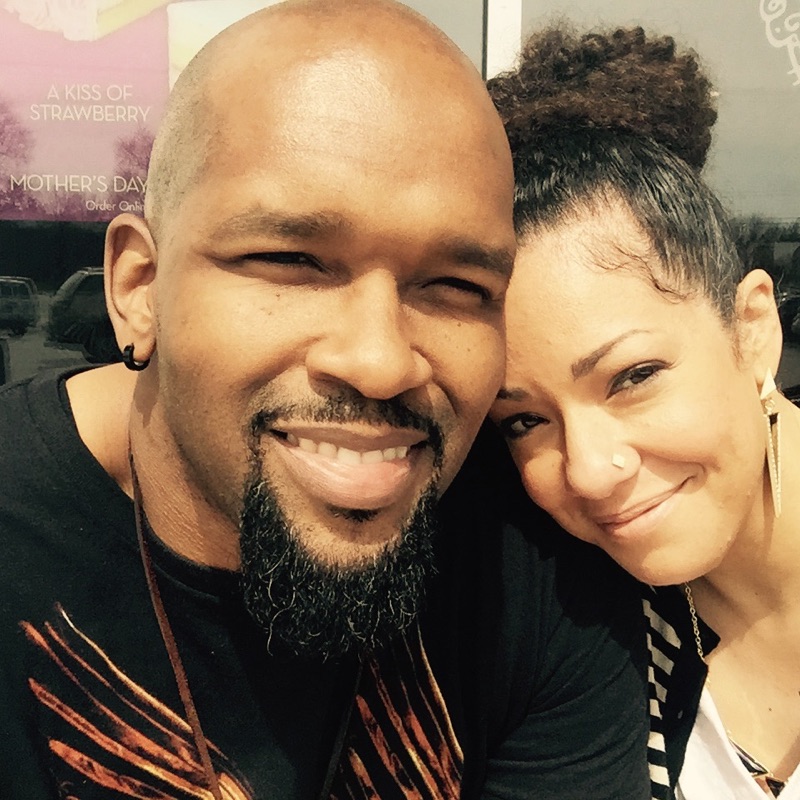 And the rest they say is history. We've spoken every single day since the 1st day we met.  He's made me laugh every day since the 1st day we met. He's an amazing person whom I respect and treasure a great deal.  Beautifully, surprisingly, he's been willing to enter into my maniacal madness & issues and support me 1,000%.  He understands me & loves me in a way that's unbelievably refreshing.  Very different, but very needed.  More on that later.
MD has been the most surprising, sweetest, precious, redemptive & grace-filled gift from God that I wasn't exactly expecting but truly hoping for.  Maybe one day I can get him to guest post here about how just days before he met me he was planning to exit eHarmony and write off ALL women for ALL time.  (This is a great story, y'all). 
Something different happened than what either of us expected from a quick, curious look into eHarmony.  Something new.  We came along for one another in the midst of transitions that have been sad, confusing & challenging.  He's been a rock of support.  The other day he joked about how I really shouldn't have any tears left.  That my eye balls should start spewing out dust particles instead. I've cried many'o'fugly tears with this man. 
Things have been hard, but his right-on-time humor keeps me smiling at all the right times.
I could probably go on.  I'm sure one day I will. (prepare yourself for some upcoming ooey-gooey). For now, world, meet MD.  My sweetheart, my family, my love, my best friend, my future.