I've been on a wholeness kick lately. Who am I kidding? I am becoming a wholeness chick.
I'm talmbout full on: clean eating, #OrganicEverything, wellness obsessed, Yoga-doing, non-toxic, fitness chick in the making.
Last year, I started pursuing health and wholeness in very intentional ways. Very.
At first, it was born out of necessity. I knew I  wasn't going to survive NOT changing my whole life around. And really? It was just more of the same. For the few years before that, I'd started exploring how to live different, how to be different & how to do differently than I'd done for two decades.
I started with my mental hurdles, but naturally moved into the physical realm. It's all connected any old way right?
If you've been around my life/writing you know the deal: crisis. Moral failure. Financial crisis. Divorce. Addiction. Custody battle. Crisis. Remarriage. Crisis. Blah blah blah. That's about how it pans out when just about every area of your life is seeped in dysfunctional unhealthy patterns repeating themselves every few years ad nauseam. Trying. Failing. Praying. White-knuckling addiction. Trying. Failing. Praying. Crying. Failing. Never getting much of anything right while simultaneously kicking ass in other areas.
But at the root was this: lingering affects of severe childhood abuse & a whole lotta self-hate. I pretended that I loved myself, but nah son. I didn't.
It was late 2014 when I took the first major step towards healing. I still made some whoppers of mistakes after that, of course. That sent me on a defined trajectory towards healing, and ultimately hope. It was the custody battle that served as the major wake up call to make a heavy investment. A loving Mama will do anything for the love of her children.
I didn't believe yet that I had worth but I never doubted theirs.
For the next few years, I'd been adding in self-care here and there with a slow-and-steady-wins-the-race mindset. And then, crisis hit –an almost divorce on my SECOND marriage- and something clicked in my brain in an extremely crystallized way. The clarity was beyond anything I've ever experienced.
I knew I needed to finally love AND care for myself, by myself; internally motivated by no one but my doggone self. I knew I had to change OR I WOULD NOT SURVIVE. I wrote in my journal:
Grace, look. You will not survive this sh*t. If you don't get your whole life together in 2 shakes you will not be around to watch your children grow up.
One day, I hope I can put words to my experience in a way that people will understand the kind of break down I had & why my decisions were as desperate as they were. In part, I'm motivated by my desire to help people who love downtrodden addicts to offer better support but mostly I want to help other broken marred souls to understand what the hell is happening to them.
Words allude me for now, but that's okay. I have a sense when God is ready to give me the words to describe all of this in a helpful way, He will. My intuition is telling me I need more time outside of it to look back & see more clearly.
I started with all of the little things & persisted past fear on the big ones. I took stock of what definitely wasn't working and set about researching what I needed to learn & change. This looked like everything from putting myself to bed earlier, to cutting out t.v. to starting an at home business, to month long juice fasts. If it was considered to be a "healthy" thing to do, I was trying to add it: weekly connection with friends, working out, going Vegan, increasing residual income, standing up for myself, laying down firm boundaries, regular detox's, saving money, giving money, cutting out sources of violent social media imagery and all the like.
I didn't realize how significantly things were changing until I took stock of 2017. I looked back & realized: damn. I'm DEFINITELY a badass & a muthafuckin' goddess.
I mince no words. I said what I said & I mean it. I actually am a badass and a muthafuckin' goddess.
If you KNEW what I survived in 2014/2015 & the multiple instances of trauma I survived in 2016, you might have a similar sentiment. It's nothing short of miraculous. I have rarely been proud of myself. Not usually at least.
Not one single day in my life I have ever been more proud of all the work I allowed God to do in my life in this last year. And like the good God He is, He took me up on it & came through with the healing in BIG ways. When I say I survived, I mean I SURVIVED.  Like I said before, one of these days I'll have words to make that trauma story as beautiful and redemptive as possible.
This year, I'm full of hope. Renewed strength mounting up on Eagles wings & all that jazz. I am becoming that wholeness fit chick focused on EVERYTHANG health, wellness, wholeness, hope & survival.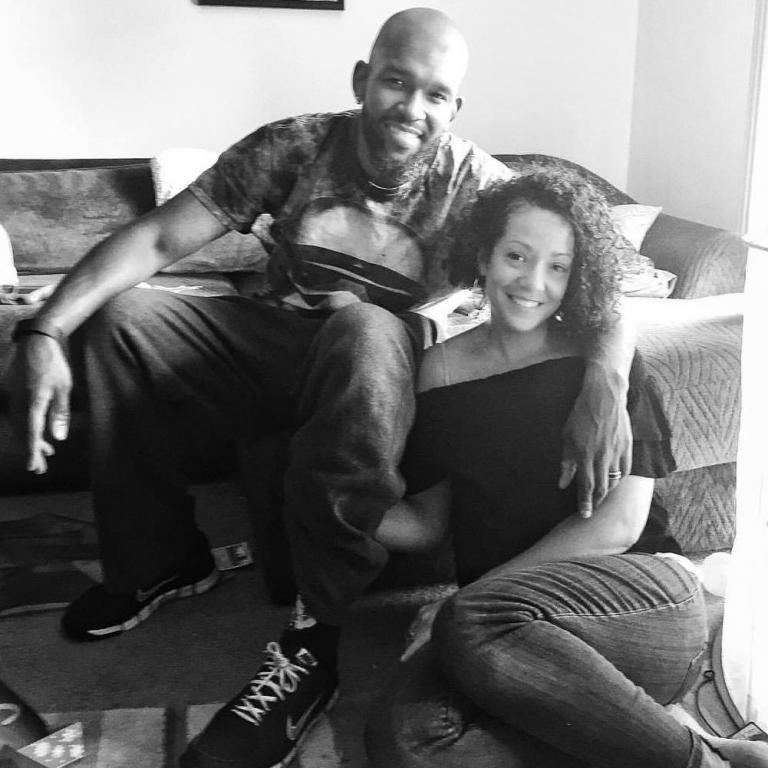 I'm grateful my husband & I are on this wholeness journey together.
Our sordid journey's have a lot in common: severe childhood abuse, woeful incompetence at healthy communication, severely crippled ability to foster & maintain intimate relationships, abusive behaviors, addiction, divorce, depression, yada yada yada —it's no wonder we found each other (addicts tend to find  addicts). It's no wonder we almost busted up within 6 months of getting married.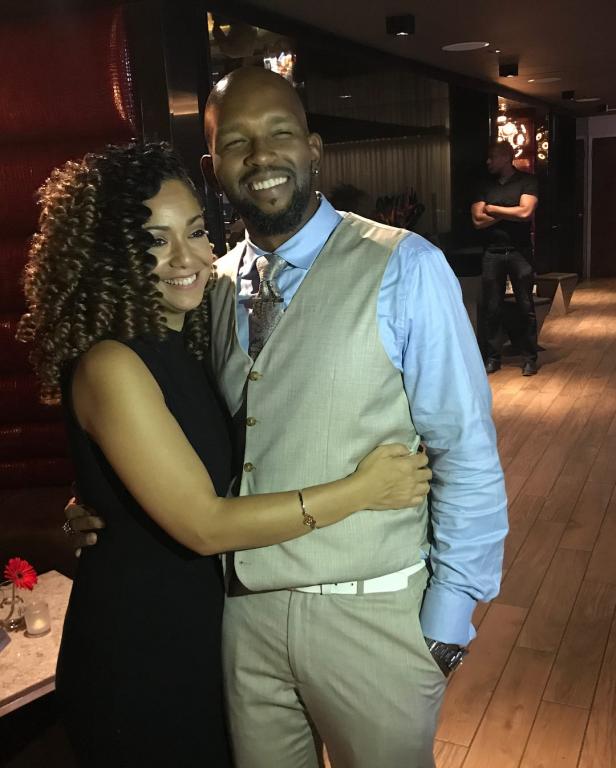 But here's the wonder: we took stock of all of that & decided to be different people. Healthy people. Resolved people. Communicators. Lovers. Supporters.  The wonder is that we survived a living, breathing nightmare & decided to MAKE EACH OTHER BETTER.
The wonder is that we're still married. The wonder is that we are growing together. The wonder is that we are learning how to push through all the bullshit & be amazing people.
Neither of us want to merely survive. There's a huge desire in both of us to thrive. Excel. Transform.
The wonder is that both of us are willing to say, 'that's it; the dysfunction STOPS HERE.'
We're putting to death the oppressive abuse coursing through the veins of each of our individual families.
That's the muthaf-ckin' wonder. If you were wondering.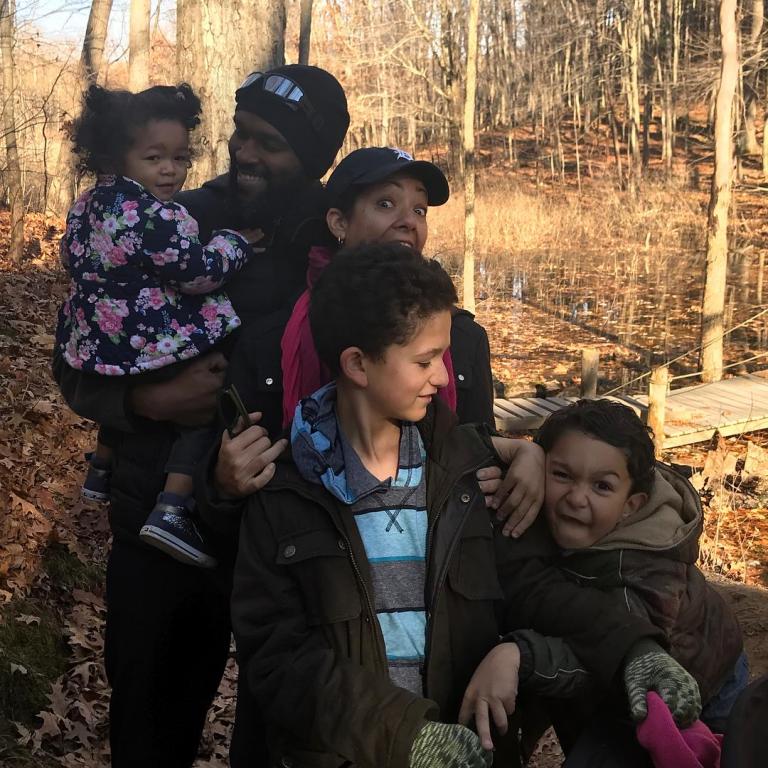 So. I'm grateful & blessed. Everyone in this picture deserves mercy. Love. Grace. Care. Concern. Safety. Health.  A good Vegan meal & a good night's sleep.
In light of God's goodness, faithfulness & everlasting mercy, I decided to start a weekly newsletter, separate from this blog, with ideas, suggestions, tips, tricks & information on what I've been doing to become a whole & health woman.

The Whole Woman newsletter drops every Sunday night at 7:30pm (or so).  You can subscribe here. If you'd like to get a feel for them, you can read the first three here , here & here.
If you resonate with any of this, sign up for the newsletter & let's heal together. I now believe -finally- that life doesn't have to be traumatizing in an ongoing way.
#AlwaysHope