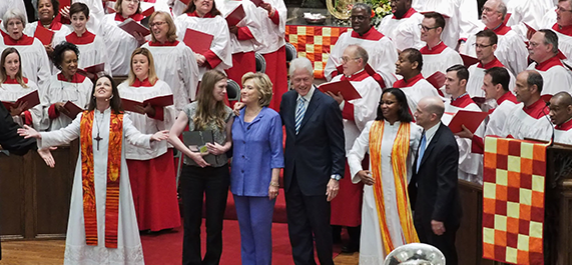 Our nation has found itself plunged into a period of immense political cynicism. Anger over the past and fear for the future are fueling much of the debate over which path forward should prevail for the people of the United States. But anger and fear, especially when mixed, are a recipe for disastrous decision-making. And faith voters should be acutely aware of this toxic combination.
People of faith know that there is a clear, steady path forward. The way of God through the ministry, vision, and teachings of Jesus Christ, though certainly not easy, is the way that leads to truth, life, freedom, mercy, compassion, and reconciliation.
There is but one man who should be the central focus of our political discourse today. While the one man who has consumed much of the political coverage lately is Donald Trump, the only man who has the solutions to our greatest problems is the Lord and Savior of the world, Jesus Christ.
Time and time again, as quoted in the scriptures, Jesus says to his disciples: "Do not be afraid." Ignatius Loyola, founder of the Roman Catholic order of priests and brothers known as the Society of Jesus (a.k.a. the Jesuits), believed that fear was not from God. And when undergoing a process of decision making, Ignatius cautioned against making any decision in fear. If a decision is to be good, right, and made with the assistance of the Holy Spirit, there will be a sense of inner peace, consolation, and freedom. Fear makes us defensive, it closes us off from the vulnerability of open and honest dialogue, and leads us to see the worst in others. Or, in other words, as Jedi Master Yoda advises, "fear leads to anger, anger leads to hate, and hate leads to suffering."
When looking ahead to the presidential election, faith voters have only two viable options to consider: Donald Trump and Hillary Clinton. While Hillary Clinton is far from perfect and has lived a very complex life that has been scrutinized by the public for decades, the vision of her campaign is actually simple and reflects the heart of the Bible: love trumps hate.
The same cannot be said for the vision of Donald Trump's campaign: to make America great again at any and all costs. First of all, the United States never stopped being great. And when faith voters use the Bible as a litmus test to examine the finer parts of Trump's campaign vision, inconsistencies emerge:
Jesus didn't build walls, he tore them down and bridged the divisions of his day.
Jesus didn't exclude those who were different from him, he welcomed them with open arms.
Jesus gave sight to those who could not see and power to those who were weak so that all God's beloved children could realize their God-given potential, he didn't mock them with offensive language or insults.
Finally, Trump's favorite verse in the Bible is a teaching that Jesus himself repudiated, something that no Christian today upholds as good, right, or just.
Faith voters know that we cannot expect one mortal and flawed person to be the savior of our nation, to fix all of our problems, or to make our lives great. That alone is reserved for the amazing grace of God, the true and ultimate source of eternal power, authority, and judgment. And faith voters also know that if you're voting out of anger, fear, or some combination of the two, you ought to be concerned. History urges you to take a step back and ponder your actions. For it was, after all, an angry and afraid majority of people who demanded Jesus Christ's crucifixion.
When distinguished from Trump's campaign, Hillary's is a movement of the heart.  I'm casting my vote for Hillary Clinton because, like her, I am a follower of Jesus Christ called to love God, to love one another, and to change the world.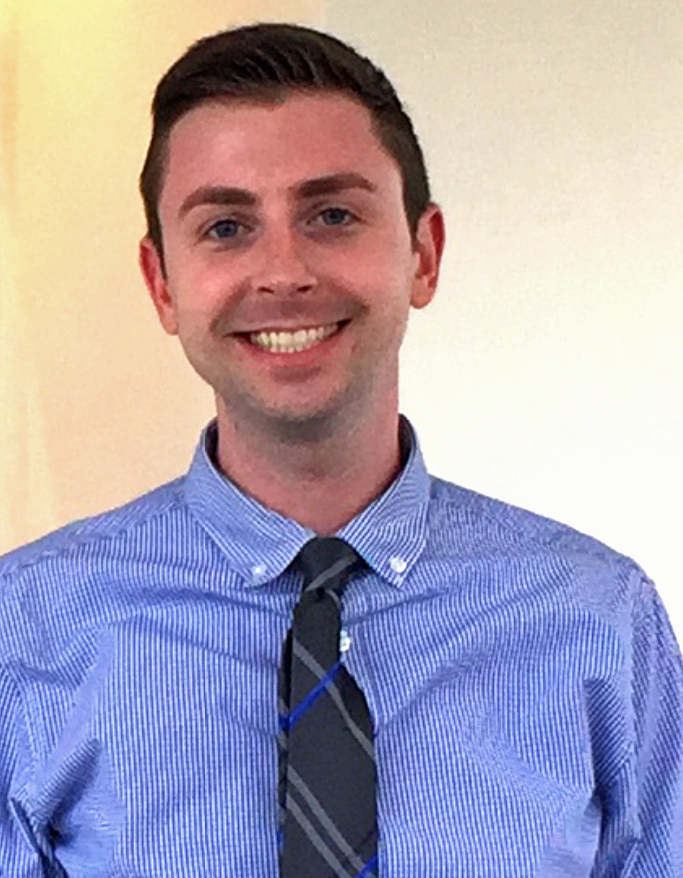 Chet Jechura is Director of Digital Communications and Data at Eleison Group, a faith-based political, governmental, and non-profit consulting firm; holds a master's degree in theological studies from Boston College and a bachelor's degree in political science and philosophy from Loyola University Chicago; worships at historic Foundry United Methodist Church and lives in Washington, D.C.