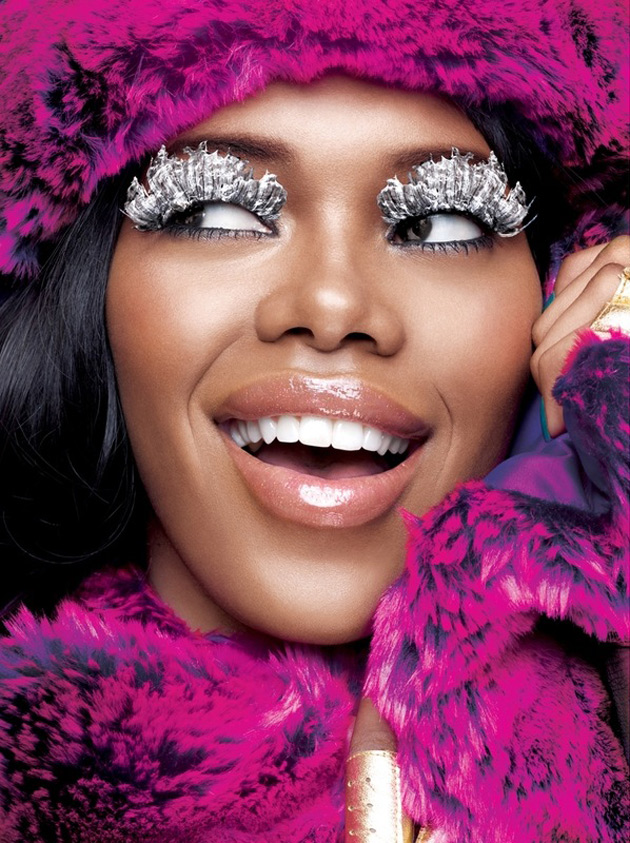 It's no secret that Scientology loves celebrities. Their latest recruit is Jessica White, a gorgeous model who has been in ads for brands like Maybelline (pictured), Oscar de la Renta, and Marc Jacobs. She has also walked the Victoria's Secret runway and used to date Sean Penn.
Page Six has an item about the model joining up with Scientology, although they couldn't get Jessica herself to confirm it on the record. The only comment is from a 'friend' who says that Jessica is "increasingly curious" about Scientology and finds the religion "enlightening."
Scientology has reportedly been trying to get more high profile African-Americans to join the Church following the death of Isaac Hayes. Will Smith and Jada Pinkett Smith are reportedly members, although neither publicly (they both give large sums of money to Scientology-connected groups, which is usually a good way to tell whether someone is a Church member). If Jessica White were to become a public Scientologist, that could be a huge change for the faith.