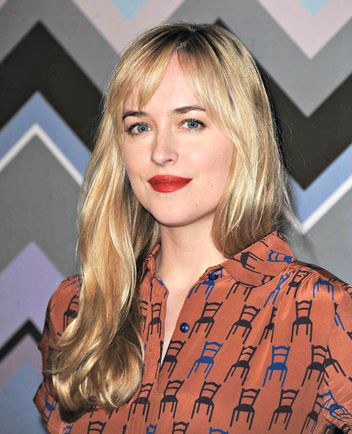 Now that she's been cast as female lead Anastasia Steele in the 50 Shades of Grey movie, Dakota Johnson is about to enter the celebrity big time. But it might also mean that Scientology, religion that loves celebrities more than any other, sinks their hooks into her.
Dakota is used to Hollywood: her parents are Melanie Griffith and Don Johnson. And she's also dating someone with celebrity world connections: Jordan Masterson. Jordan is the half-brother of actors Danny Masterson (formerly of That '70s Show) and Christopher Kennedy Masterson (formerly of Malcolm in the Middle).
Jordan is also an actor, although less famous than his brothers. Still, they do all have one thing in common, which is their religion. All the Masterson kids were raised in Scientology and continue to practice it. They're so devout that they even cut off ties with their own father, Joe Reachie, after he left Scientology.
Does this mean that Dakota's a member of the controversial religion? Though not every Scientologist dates another Scientologist, the Masterson family seems to prefer it that way. Danny's wife Bijou Phillips (also celebrity offspring, as her dad was Mamas and Papas singer John Phillips) is a Scientologist, as is Chris' longtime girlfriend Laura Prepon.