As we celebrate America's independence this week, freedom is front and center. But it's not so readily available for the many women around the world today who have little hope of escaping the modern-day slavery of sex and labor trafficking.
The Nomi Network is working to change that.
They are a new generation of abolitionist with the hearts of a Wilberforce and the business savvy of modern global entrepreneurs. They help free woman vulnerable to sex-trafficking by enabling them to produce and distribute high-quality, useful merchandise around the world.
The Nomi Network got its start in 2007 when co-founder Diana Mao took a trip to Cambodia and met young girls who were vulnerable to sex-trafficking.  As she pondered how she might help them, she noticed something. "I had the idea [for Nomi Network] when I saw a lot of people actually turn trash into products and that's a way that they generated income. At the time I was taking business and economics and was interning at an accounting firm and knew that was not the direction I wanted to go."
Diana traveled a lot, served a lot, and prayed a lot. She also met co-founder Allisa Moore who shared a similar passion for helping these enslaved women. They returned to Cambodia together for an encounter that changed everything.
There they met Nomi.
"What makes me get out of bed every day is when I think about Nomi. She is a survivor that we had the privilege of meeting when we were in Cambodia. She was at a shelter for those who had just been rescued from sexual slavery." According to Diana, most women receive help, therapy, and are eventually able to return to society. But Nomi was different.  "The director told us that she would be there for the rest of her life because of her mental disabilities that really got worse after her exploitations.  And we really believed in a hope and a future for her where she could rise above her circumstances."
Thus the Nomi Network got its name.
In only its third year as a non-profit organization, the volunteer-driven group has made rapid progress through its partners in Cambodia. Diana explains, "We've been able to work with an organization in Cambodia to connect with survivors who have been able to retain jobs in product manufacturing." The Nomi Network team has come alongside these women to even help them move up and out of manufacturing and into secretarial and other higher-paying jobs.
This past February, they secured a grant from the US Department of State to launch a new program into India, as well.  Diana explains the harsh reality, "If we weren't there, these women really would have little hope in a region where women really do not have any opportunity to work. That's what really drives me, seeing their lives really change and then being able to be self-sufficient."
Their strategy for helping free these women is three-fold:
Improve the design and quality of the products they produce;
Use modern marketing techniques to increase their access to the marketplace; and
Increase their partner's capacity to hire more women at-risk and survivors of human trafficking.
Here in the US, The Nomi Network is also active. "We do a lot of awareness-raising among consumers on the products that they purchase," Diana notes.  "Studies show that 81% of consumers actually want to buy products that help people and support companies that support social causes. There just aren't many good products available that are made from vulnerable populations.  We help create more products that are innovative and with high utility, that are well-designed, and well-made that retailers can purchase or consumers can purchase directly on-line. We make it easy for them to be part of the solution."
Even in this era of corporate social responsibility, it has been a struggle to find buyers at times because The Nomi Network insists on producing high-quality products and providing fair wages and health benefits
for the at-risk women. "The ideal partner is retailers," Diana says. "The most important thing is that 100% of the profit goes back into the program. We want people to carry the products. The more people carrying and using the products, the more buyers are interested." They are making tremendous progress but always welcome new partners to co-design new products with them or to simply give them a design and have it produced in a socially responsible way that transforms lives. Contact them about becoming a retail partner with an e-mail to Supei@NomiNetwork.org.
Their goal? Create 100,000 jobs by 2025.
After spending just few minutes with her and hearing the heart behind this liberating cause, I have little doubt it will happen. With a little help from you, of course.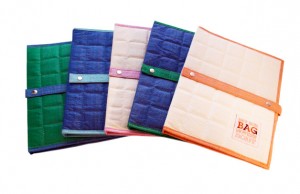 Check out their current products here and celebrate your own freedom by buying an item or two that sets a woman free.  Sign up to host a home-party – it sure beats candles for lasting impact. Contact them here if you have ideas for creative partnerships. And, if all else fails, just donate here to put feet to your own walk of faith as a Christ-follower.
He came to set the captives free. You can help with that today by sharing this with your friends and then clicking here. Follow them on Twitter and connect on Facebook.