Ever wonder what's it really like to be a church planting pastor? Today we hear the confessions of one of the bright lights in the Evangelical world who's doing just that.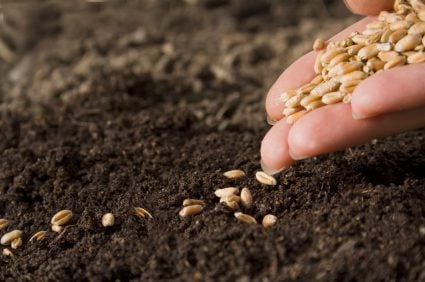 I had the privilege of teaching and mentoring Dan Nichols through his years as a high school student where he led the school's worship efforts. It's been a delight to watch him grow, first as Student Body President at Baptist Bible College and now as he follows God's call to plant a fresh church with a team in Wilkes Barre, PA.
He has a zeal and passion for Restored Church, as the team calls it, that connects real life with real faith yet remains true to Scripture. A rare find these days.
I thought it would be interesting for our FaithWalkers community to hear from him now, after almost a year in the trenches of real-life ministry. One thing you should know about Dan, I've always known him to be bone-deep authentic and this interview is no exception.
Confessions of a Church Planting Rev
Me: What do you most wish you had known then when you began your church-planting efforts that you know now?
Dan: I wish that I understood that church-planting isn't sexy. There's absolutely nothing sexy or superficially appealing about church-planting, and I'm learning that more and more. Initially you have this very idealistic vision of what it will be (and it can be amazing!), but it definitely isn't what you think going into it.
Can you give an example of where your expectations met up with reality?
I thought I would be at 100% financial support within a year. It took 17 months, and then God gave me an amazing fiance who took the support level down to 70% — but she's totally worth it! This past Easter we thought we would have incredible numbers, but we didn't. I thought we'd have a bigger launch team, but we didn't. Lots of expectations don't live long in church planting. I thought my capacity would increase, but it hasn't. There are a lot of let downs, but so many more wins that make it all worth it.
Jon Acuff's new book Start: Punch Fear in the Face, Escape Average and Do Work that Matters
, coming April 23, 2013, is about punching fear in the face. What's the biggest fear you've had to punch in the face trying to plant a new church, especially as a young pastor — and how have you done it?
Too many to count. Fear of failure. Fear of rejection. Fear of sub-par abilities. Fear of isolation in leadership. Almost all of these fears come and go at different times, but I punch them in the face by focusing on the definition of true success – specifically, that Jesus already succeeded for me.
What daily/regular habits have you found most helpful to keep fear down and your courage up?
I daily remember Jesus. Period.
If you'd be willing to share and assuming we all fail at some point, which of your failures in the church planting process had had the greatest impact on your efforts?
My biggest failure was trying to do too much. Many people are disobedient in their laziness. I tend to be disobedient by pridefully doing too much. So I'm learning to hand over more things and actually practice the principle that "less is more" in a leadership sense.
So what is the most important lesson you have learned when it comes to delegating and how did you learn it?
The biggest lesson for delegating is defining it correctly. Delegating is not laziness, and refusing to delegate can be prideful. It's helpful to know that delegating is a humble act for most "high D" church planters (referencing the DiSC personality profile). [ How to Delegate Like a Pro ]
If I remember correctly, you're now planning to get married soon, what has that been like, preparing for a significant life adjustment in the middle of church planting? What changes do you anticipate that are yet to come?
Well, I'm getting married. Buying a house. Starting a church. And trying to finish a couple master's degrees. So, everything is constantly changing and adjusting. Marriage will be the biggest adjustment, but Jesus will be at the center. It'll work; we just have to understand that it's all about Him.
How many hours a week do you put in to make it all happen? Do you have down time and how do you take it and/or protect it?
I do not have a consistent day off (which is very bad). I have no idea how many hours a week it all takes because it feels 24/7. My fiance and teammates are helping me to calm down with my schedule and time management. It's really hard to stop working on everything.
What voices have been most helpful to you as a church planter through books, conferences, podcasts or other media?
Two guys: Tim Keller and Mark Driscoll
In eigth words or less, why them?
Tim Keller is the Yoda of church planting. Mark Driscoll the Bono of church planting.
What would be your blogroll that you would recommend for young church planters and leaders? And your top 3 books that are must reads for young pastors/church planters?
Best blog: www.theresurgence.com
Books:
One final question. Helping people to finding their calling is something I'm passionate about. How did you go about discerning your calling as a church planting pastor? What advice would you have for other leaders in their twenties who are trying to sort through this thing of vocational calling?
Calling is best confirmed in community. God confirms our calling through many factors. It's a mix of biblical elders, family, friends, mentors, experiences, Scripture, strengths, weaknesses, natural abilities, spiritual gifts, passions, desires, context, etc. The best book to read on this subject is Just Do Something: A Liberating Approach to Finding God's Will
by Kevin DeYoung.
Agreed. I posted on that book also [ 5 Key Resources to Discover Your Strengths and Life Purpose ]. Thanks for your time, Dan. And keep up the courageous walk of faith.
Support this fresh voice in Wilkes-Barre here. Follow their progress on Facebook, Twitter, and YouTube.