Well,I thought I had seen it all. Does this zip-line entrance into church by Pastor Rod Parsley qualify as "by any means" or is it a step too far?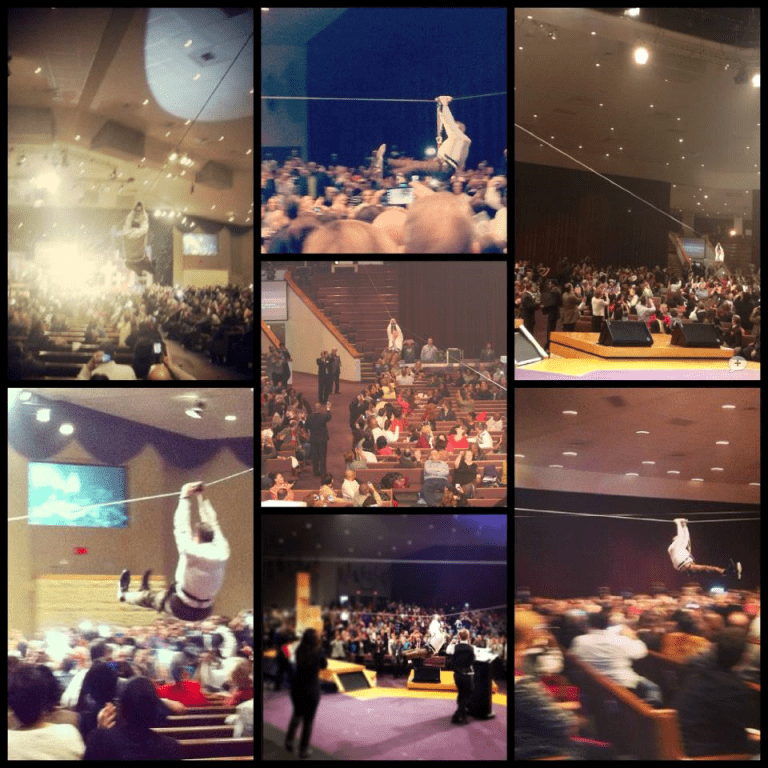 What's next? Pat Robertson's hair catching on fire while he records a commercial for the 700Club — while moonwalking?
As a pallate cleanser, try out this stirring rendition of "Skyfall" — by the Granger Community Church worship band. In church. Took me back to my post Why I've Stopped Singing in Your Church.
What do you think? A step too far or is it all OK if James Bond finally gets into church?
After all, The World Is Not Enough. And we should go To Russsia, With Love to turn Dr. No into Dr. Yes, even if we have to preach The Living Daylights out of them. Sorry, but perhaps the gospel wasn't meant For Your Eyes Only.