Privileged to feature a guest post from Stuart McAllister, Vice President, Training and Special Projects, with Ravi Zacharias International Ministries. Stuart, born in Scotland, has been a long-time Christian mobilizer in Europe, including several brief imprisonments for preaching the gospel in communist countries.
Our culture embraces the diversity of idolatrous options manufactured and served up to us on a regular basis. Narcissism finds a welcome in many hearts. How do we resist? What can we do to face the challenge, choose alternatives, embrace a different way?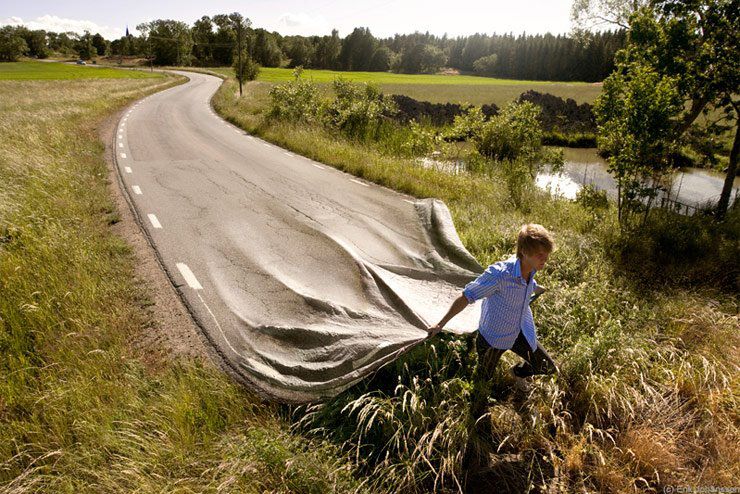 The book of 1 John offers vital light on these questions. First John 2:15-17 discusses the battle against the "desires of the flesh and the desires of the eyes and pride in possessions." To combat narcissism, we must think more deeply and act more intentionally in ways that cultivate deeper love of the right kind. Augustine wrote that rightly ordered love or charity (caritas) was the secret of a holy and fulfilling life.
Most believers today would never think this way. They lack the tools to diagnose a problem correctly and to find the necessary spiritual solution. In a culture of narcissism, with churches impacted by its pervasive influence, we need help and practice (disciplines) to learn to love the right things, in the right order, and in the right way. The current trend toward formation and discipleship augers well in this regard.
Let me suggest several counterpoints to the press of narcissism.
Know Who You Are and Where You Are Going
The first would be a clarified sense of identity and calling. First Peter 2:9-12 speaks powerfully to this. So many in the church who live the unexamined life are being "conformed to this world" (Rom. 12:2) because they do not intentionally focus on being "transformed."
We are not consumers (by definition). We are not mere individuals or some product of a marketing campaign. We are made in God's image, to worship Him, serve Him, do His will, and glorify His name. We are God's. We are called! As Os Guinness, author of The Call: Finding and Fulfilling the Central Purpose of Your Life
notes:
Calling is the truth that God calls us to Himself so decisively that everything we are, everything we do, and everything we have is invested with a special devotion and dynamism lived out as a response to His summons and service.
When considering our call, we need to factor in clarity of purpose, conviction in its implications, and commitment to higher ends.
Resist
The second counterpoint would be that of active resistance (1 Peter 5:8-9), which requires serious attention and intention. We are to be on the alert, "sober-minded" and "watchful" for the adversary. Watching, evaluating, considering — we need to recognize and own that warfare is real and that we are serious targets. There are many unrelenting forces arrayed against us. The command is to "resist."
We resist also knowing that we are not alone, that others suffer with us, that we are part of a community for shared learning and support. This is why fellowship, small groups, Communion, church life, and prayer are essentials, not options.
The lone wolf gets devoured. Jacques Ellul would call us to "subversive spirituality" as we resist the idols of our time. We would do well to learn from the moral commitment of men like Alexander Solzhenitsyn, who saw the corruption of the Soviet system, who felt the press to surrender and conform, but who courageously resisted and said, "Let the lie come, but not through me."
Choose a More Excellent Way
The third counterpoint would be the need to foster an alternative focus (1 Peter 4:1-1). Being willing to suffer, to be misunderstood, rejected, or shamed because we choose a higher, better, more biblical way, is a serious step of resistance to narcissism and its encroachments. It takes a more compelling love, a deeper power, a greater affection, to expel the lesser and the lower.
We turn outward and upward with definable outcomes through:
A willing and ongoing surrender to God where "not my will, but thine be done" is the desire of our heart and is modeled continually in the flow of daily life.
A life of sacrifice and not self-seeking. As missionary martyr Jim Elliot said, "He is no fool who gives what he cannot keep to gain what he cannot lose." Some of us, perhaps many of us, need a serious reorientation of our values.
The choice to serve God by serving others. Jesus served His disciples (John 13). He is our model, our master, and our way. The culture of narcissism bids us to exalt self, pursue our own happiness, and neglect all else. The way of Christ, the way of the Cross, bids us deny self, take up our own cross, and follow Christ. One is a path of tragedy, the other the path of life.
May we choose wisely.
Have you struggled to keep the focus off the worship of self in our self-centered culture? What tips have you found to help you do so? Leave a comment below with your thoughts.