2015 was bloody year to be a Christian.
With today's media making such a fuss about Islamaphobia, homophobia or any other perceived slight against other groups, Americans may have been distracted from a very intense and ongoing persecution of Christians around the world.
It shows no sign of weakening in 2016.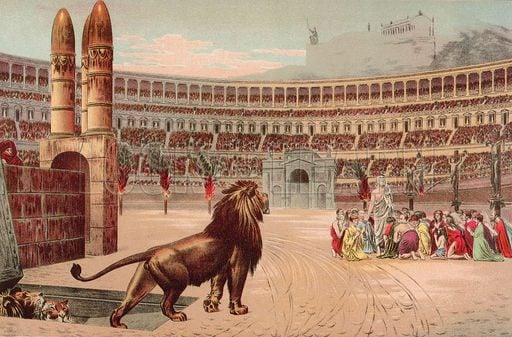 In the words of Open Doors, an organization founded in 1955 to assist persecuted Christians, 2015 has been "the most violent and sustained attack on Christian faith in modern history."
This organization publishes a yearly World Watch List that tracks attacks on Christians and ranks the environments most hostile to Christianity.
The 2016 World Watch List documents an unprecedented escalation of violence against Christians, making this past year the most violent and sustained attack on Christian faith in modern history. — Open Doors CEO, David Curry
Not surprisingly, North Korea tops the list with 50,000- 70,000 Christians in concentration camps and a government with an especially intense hatred of Christianity and its allegiance to any power other than the Kim family.
Also not surprisingly, the majority of countries on this list of Christian persecution are Muslim nations.
In fact, according to the watch list, 9 out of the top 10 "extreme persecution" areas have populations that are at least 50 percent Muslim.
Just this week, the United Nations released an extensive report on Islamic State violence in Iraq, and estimates that ISIS currently holds some 3,500 people, mostly women and children, in the country.

The report, jointly issued by U.N. Assistance Mission for Iraq and U.N. human rights office in Geneva, declared ISIS atrocities in Iraq to be "war crimes, crimes against humanity, and possibly genocide."
In the article, Curry notes that the persecution has become an issue "in every continent in every country."
He added, "The levels of exclusion, discrimination and violence against Christians is unprecedented, spreading and intensifying. Christians, longing to stay in their home countries, are being forced to flee for their lives and for their children's lives."
The report from Open Doors continues, "Christianity is not only seen as 'opium for the people' as is normal for all communist states,"the report says, "it is also seen as deeply Western and despicable."
This is an interesting note as Christianity continues to grow at an astronomical rate in both Asian and African countries. Paradoxically, while people hostile to Christianity characterize it as "western," the West has turned hostile toward Christians as well.
In short, Christians are being made to care.
They are being forced to choose between allegiance to Christ and other loyalties.
And that day of sifting has already begun to arrive here in America, not from Islamic extremists, but secular terrorists masquerading as compassionate utopians.
You can help shine a spotlight on this evil by applying to join the launch team for my book with Erick Erickson entitled You Will Be Made to Care: The War on Faith, Family, and Your Freedom to Believe. You must apply by 11:59 PM ET Tuesday, January 26, 2016. Click here to apply.
Artwork credit: Jean-Léon Gérôme :The Christian Martyrs' Last Prayer