Jesus said it best: "No one can serve two masters. Either you will hate the one and love the other, or you will be devoted to the one and despise the other. You cannot serve both God and money."
The NFL is insisting that states be made to choose between the two–God or money:
Mercedes-Benz Stadium, now under construction in downtown Atlanta, is one of several stadiums under consideration for Super Bowl LIV, which would be played at the end of the NFL's centennial 2019 season in February 2020. A statement from NFL spokesman Brian McCarthy Friday afternoon said, "NFL policies emphasize tolerance and inclusiveness, and prohibit discrimination based on age, gender, race, religion, sexual orientation, or any other improper standard. Whether the laws and regulations of a state and local community are consistent with these policies would be one of many factors NFL owners may use to evaluate potential Super Bowl host sites."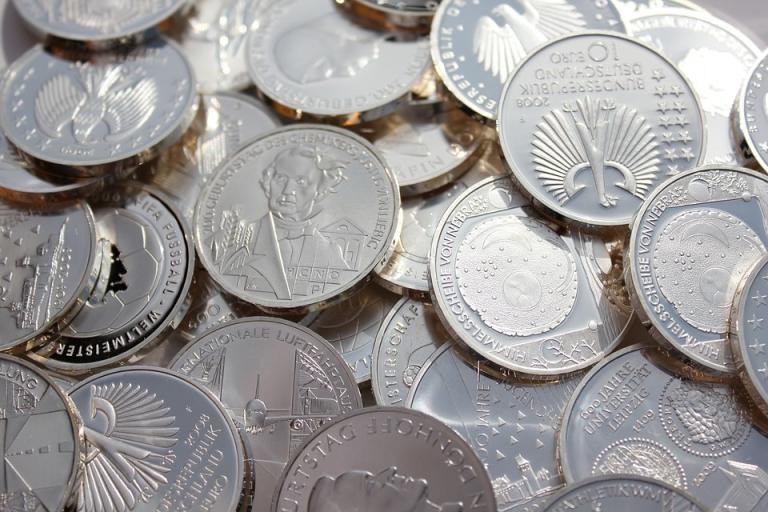 Did I read that right? Their policies prohibit discrimination against religion?
Yet that is exactly what they are pressuring Georgia to do–to permit people to be punished by the government for refusing to compromise their religious beliefs.
The Georgia legislature passed, by wide margins, compromise legislation (HB 757) to protect religious freedom of some Georgians. It doesn't go far enough, but it is all we are going to get right now in the corrupted land of cotton.
HB 757 simply protects religious folks from having another religion–secularism–forced upon them in violation of their conscience.
It was passed by representatives of the people over the objections of the big money interests.
The NFL is a bunch of cowards who worship money and hide behind labels like "discrimination" while not having a clue what that means.
They are all too happy to take the money of Georgians while spitting upon their faith.
And Governor Deal may be the biggest coward of them all. He waited until the bill had passed both houses of the legislature before saying he didn't support it but offered no feedback as to what he would want changed.
And now we know why. Money.
Georgia Governor Nathan Deal now must choose between the two as the NFL (a "non-profit organization") piles onto the Leftist outcry about discrimination.
The NFL will one day cease to exist. God will remain.
Governor Deal, after you shuffle off this mortal coil, it won't be the NFL commissioner or owners of other sports teams who will demand an account for your time on earth.
Their influence stops at your headstone.
And what is the price of your betrayal of all those of deep faith who voted for you twice thinking they had a defender in the Capitol? 30 pieces of silver? The Super Bowl? That's it?
The truth is that Super Bowl host cities "always lose the money game."
[T]he city of Glendale, Ariz. — home of the Arizona Cardinals — lost between $579,000 and $1.25 million hosting the Super Bowl, thanks to public safety and transportation costs.
And just ask Minnesota about the confidential "requests" the NFL had before letting Minnesota host in 2018:
The National Football League had a long and expensive list of confidential requests before it awarded the 2018 Super Bowl to Minneapolis.

Free police escorts for team owners, and 35,000 free parking spaces. Presidential suites at no cost in high-end hotels. Free billboards across the Twin Cities. Guarantees to receive all revenue from the game's ticket sales — even a requirement for NFL-preferred ATMs at the stadium.

Those requirements and many others are detailed in 153 pages of NFL specifications for the game. An official on the host committee that successfully sought the game — Minneapolis beat out Indianapolis and New Orleans — said the panel had agreed to a majority of the conditions but would not elaborate.

The document, which the Star Tribune obtained through sources, has not been released publicly but shows how the NFL will control the event and many of its public aspects. The NFL declined to comment on the document and host committee officials are declining to make it public, citing state data privacy laws.
The entire document is available here.
From USA Today:
It's a business – competitive, costly and, it turns out, increasingly advantageous for the NFL.

"You have to comply," Kennedy told USA TODAY Sports, "or make best efforts at complying with the specifications set forth."

Be prepared to pay up, too.
So apparently, we're willing to invest countless millions into attracting guys in colorful spandex who collide with one another but not an ounce of courage into protecting religious freedom.
The Atlanta Braves, Atlanta Hawks, and Metro Atlanta Chamber have all joined the Pharisaical chorus: Give us Barabbas! As for people of faith, crucify 'em.
Photo Credit:Public Domain