You know the name—Zig Ziglar.
A beloved, motivational genius who helped millions of people around the world experience unprecedented success.
He also spoke extensively on the subjects of marriage, faith, and family.
I've been working for the last year on something really cool for families with my Ziglar friends.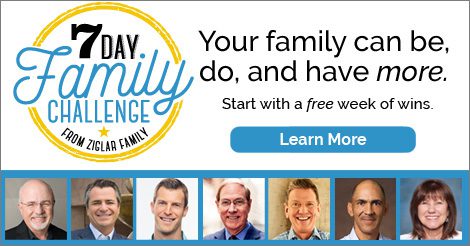 Now Ziglar Family continues Zig's legacy by offering FREE help in 7 key areas of family life:
Relationships
Communication
Spiritual
Work-Life Integration
Physical
Financial
Community
I invite you to participate in our new 7-Day Family Challenge.
If you have a family, I think you'll LOVE it! Tens of thousands of families are already on board!
It starts Monday but you can join anytime!
The 7-Day Family Challenge brings together 7 influential voices to share the single best piece of advice they could give to today's family.
For example, Dave Ramsey shares his best financial advice for families. Dr. Gary Chapman of The Five Love Languages offers his best relationship advice.
Other experts include Michael and Gail Hyatt, Brian Buffini, Dr. Josh Axe, Tony Dungy, and even Zig Ziglar's own children.
I had the privilege of working with Dr. Chapman and Tony Dungy to prep for the Challenge. Fun stuff!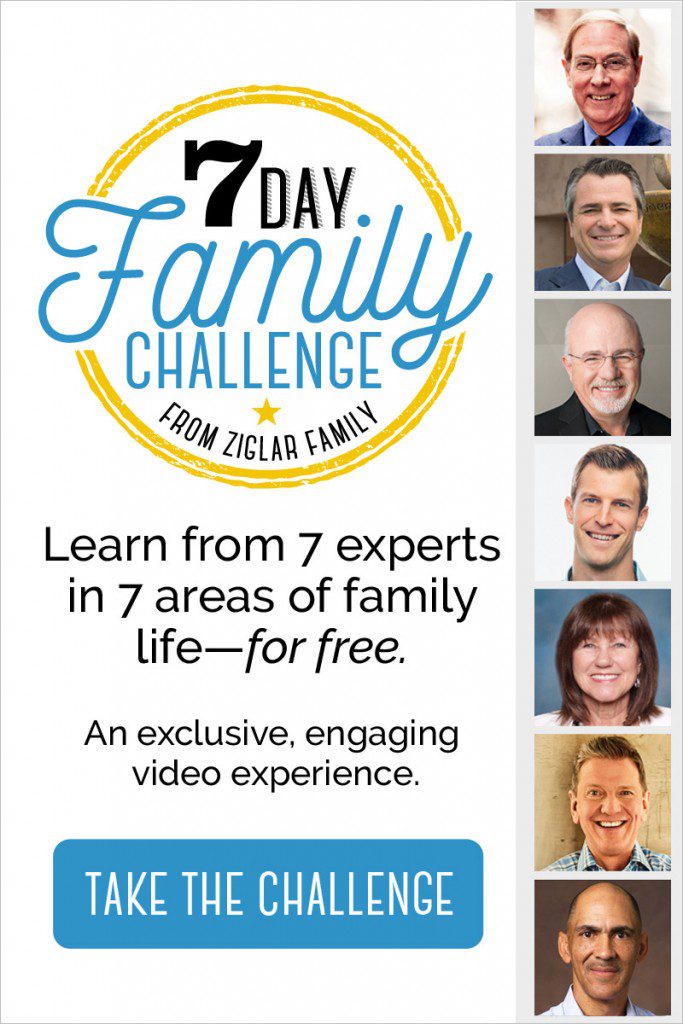 How It Works
Each of the experts will challenge you to take one specific action each day to experience immediate success in your family life.
The 7-Day Family Challenge is a meaningful way for families like yours and mine to have some fun together.
Click here now to discover more about it and take the FREE challenge.
I can't wait to see how we all grow together!
Photo credit: Creative Commons