It's better to be an atheist than a hypocritical Catholic, according to Pope Francis. It shouldn't apply to just Catholics, but to all Christians.
Living a Christian life is a challenge. I wonder how many Christians are praying for Milo Yiannopoulos rather than take satisfaction in his downfall.
Sometimes I can be curt with a homeless person. Other days I harbor anger with someone's mistreatment of me. My solace can be a bakery instead of prayer. I too am a hypocrite.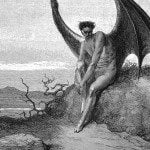 The pope also said, "The issue for those who do not believe in God is to obey their conscience. Sin, even for those who have no faith, exists when people disobey their conscience."
Atheism and humanism is defined, in part, as being without belief in God. This is in contrast to not believing. If you don't believe, there is an inference you accept God's existence, but choose to be against the Creator. Atheists and humanists are without belief, but not against God, though religion and its potential for abuse is different.
I'm somewhat amused by the reactions secular activists receive from Christians for their billboards, especially around Christmastime reminding the world one of the most important Pagan holidays fell on December 25. My faith doesn't have anything to do with atheists or humanists, yet their perspective gives me pause to reflect about what I believe and why.
I never met an atheist who hated or disliked Jesus. Every atheist or humanist I've encountered had a deep, abiding respect for the teachings of Jesus and also Buddha, Muhammad, and other spiritual leaders.
If you are willing to leave spiritual comfort zones, atheists and humanists often have a positive perspective to share. Do the right thing and don't expect anything in return. Atheists and humanists who strive for justice, empathy, integrity, and compassion do not fear hell. They do the right thing because it's the right thing to do.
Atheists and humanists can be as decent as "good" Christians. The pope is right. If there is a better place after we leave this earth, many atheists and humanists belong in it with Christians and folks of other faith traditions.
Ultimately, Sacred Omnipotence is manifested in different ways to various cultures and to each individual.
Jesus is one path to experience the holy. He is not the only path. To suggest there is means the Giver of Life has limitations.
Atheists and humanists who try to make the world a better place can please the Creator. Yes, even a non-believer can make it to a place called heaven, if there is one.
Paul P. Jesep is an attorney and corporate chaplain. He is former US Government Relations Director for His Beatitude Metropolitan Myfody of the Ukrainian Autocephalous Orthodox Church of Kyiv and All Rus-Ukraine. Paul is author of "Lost Sense of Self & the Ethics Crisis" and "Crucifying Jesus and Secularizing America – the Nation of Faith without Wisdom."