Lent is social action and spiritual growth. Hence, rethink how you experience the season.
Social Climate
Southern Poverty Law Center reported since November's election hate crimes increased dramatically. Jews, women, Muslims, immigrants, and LGBTQ individuals are facing threats.
American-Jews are especially under attack. In March, every US Senator signed a letter to the Trump Administration. Senators asked the Administration to do more against hate being directed against Jews.
Recent anti-Semitism includes vandalism of cemeteries and bomb threats to schools, synagogues, community centers, and offices of the Anti-Defamation League (ADL).
Safe Space
There is now a "safe space" for hate. It's done under the guise of patriotism, free speech, and religious liberty. Confront it and you're called anti-God, un-American, and being disrespectful to opposing viewpoints. Falsehoods repeated often sound truthful. They're not.
Lent is Action and Dialogue
Christians now prepare for Easter. It's an opportunity to address the unsettling social and political climate.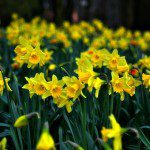 Christians are focused on fasting, sacrifice, and reflection. Lent is a time to examine how and why we fall short in nearness to God. Distance causes sin.
Lent encourages us to ask uncomfortable questions. For example, the question isn't why God allows homelessness. Ask why we as Holy Author's instruments don't take time to do more to end it.
The question isn't why there is crime. The problem is why we as a community fail to confront poverty and mental illness, the root causes of crime. Why don't we take more time to make a difference?
Why is there hate speech? What is the best way to address it?
In the
Brothers Karamazov
, Dostoevsky teaches everyone is responsible for the sins of others. We're interconnected and contribute to sin through complacency or by not challenging others to find their better angels.
Do we take time and show patience? Do we direct others with harsh or misguided attitudes toward a different way of thinking? Or do we judge and condemn? How do we best communicate with others who think differently?
A failure to dialogue reinforces and may encourage bad behavior. Logic and common sense fall victim to emotional reactions.
In scripture we know Jesus was led by Holy Sophia the Holy Spirit into the wilderness where the devil tempted Christ (Matthew 4:1-2). In today's political climate perhaps Divine Wisdom has led us into a social and political desert of temptation. The Holy Feminine Essence of the Creator is attempting to teach and spiritually mentor us.
One Lenten experience is deepening a personal relationship with Divine Light. Outrage to hate, bigotry and prejudice is an appropriate reaction. During Lent, what will you do to translate your values to confront ugliness? How will you sustain it throughout the year? How will help to make the world a little less cold, harsh, and complicated?
Call lawmakers, go to rallies, write letters-to-the-editor, or find a new charity to give your time. Writing a check is easy. Finding time is not.
Patiently educate someone who may unwittingly participate in discrimination because of fear and ignorance. In addition, keep it factual and non-emotional. Be patient with harsh attitudes.
This Lent change your spiritual routine. Don't shut off respectful dialogue. Find opportunities to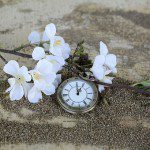 encourage conversation. Easter and the days leading up to it is hope. Hence, be better than your anger or frustration.
Once gone, time is lost forever. Time is the ultimate sacrifice. Sacrifice your time to be a personal instrument of Christ's justice. It's better than giving up chocolate.
Paul P. Jesep is an attorney, corporate chaplain, and Eastern Orthodox priest. He is former US Government Relations Director for His Beatitude Metropolitan Myfody of the Ukrainian Autocephalous Orthodox Church of Kyiv and All Rus-Ukraine. He is author of "Lost Sense of Self & the Ethics Crisis." Paul also authored "Crucifying Jesus and Secularizing America – the Nation of Faith without Wisdom."