You know well the make-up and dynamics of your family. Some might relate to being a boy mom or special needs parent. Others might identify with being a single parent, newlywed couple, or blended family. While some may be adoptive parents or empty nesters.
You may realize that other families are the exact opposite of your particular one. And this is certainly okay.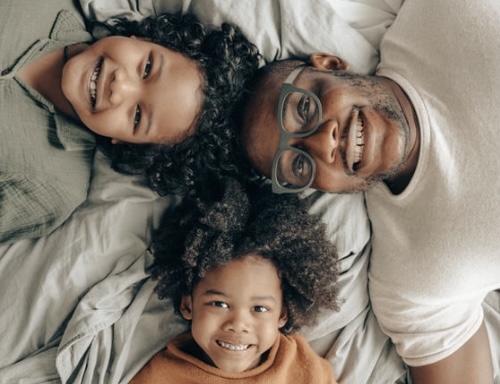 Our world will continue to reflect this reality while also benefiting from it. 
Examples of family diversity is certainly true in Biblical history:
Abraham and Sarah

 are solely a married family unit before having a son together at an older age. – Genesis 11:30, Genesis 12, Genesis 21

Hagar and her son Ishmael

 are a single parent family unit. – Genesis 21

Ruth and Naomi

 are a Daughter-in-law and Mother-in-law family unit before expanding their family with Boaz (Ruth's new husband) and Obed (Ruth's new baby and Naomi's adopted son). – Ruth 1 and 4

Hannah and Elkanah

 are a married family unit with six (6) children, their first born being dedicated to the House of the Lord at Shiloh. – 1 Samuel 1 and 2

A widow woman with two sons

 are a single parent family unit. – 2 Kings 4: 1-7

A married couple has a special needs son

who was blind from birth. – John 9

Priscilla and Aquila

 are a Christian missionary married couple from the 1st century. – Acts 18: 24-26, 1 Corinthians 16:19
Personally, I continue to learn from all of these families.
Each of them possessed a unique existence and story that testifies (even today) of God's goodness amidst their successes, suffering, triumphs, and flaws. From miracle children being born, to purposeful marriages being established, to God's provision being the sustenance in the crisis to powerful moments of spiritual renewal – the faithfulness of the Lord is obvious.
Want to emerge from the "trap" of comparison?
Surely, we can learn from other families in our daily life. These families come with their own personal experiences that are also worth taking note of. No comparison, prejudice, mean-spiritedness, exaltation, or jealousy/envy is needed as we reject the temptation to mimic, mock, diminish, or idolize our neighbors, friends, or social media influencers. However, we can be inspired by their uniqueness.
And as diverse as they continuously prove to be, I can't imagine the families around me hiding who they are for the sake of fitting in or upsetting the status quo. We can glean from the single mom. Embrace the widower or special needs family. Celebrate the married couple – simply because it's God's plan for us to honor and respect others.
Reflect on your personal experiences.
Think of a family in your social circle who inspires you. How are you learning from them?
How are you learning from families of the Bible? (*feel free to research the specific scriptures above)
Consider your own family and personal/spiritual growth over time. What can others learn from you?