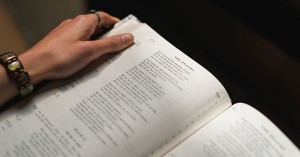 It was amazing to see how quick I could come up with 100 books to read for my 2018 Reading Challenge, which you are welcome to join. First, I went through books I already have on my shelf, but haven't read. In spite of their cry, I passed over books like Bible dictionaries, Webster's Dictionary, and How To Build A Log Cabin In A Weekend. I want to read. Not sleep. Then, I went through my Amazon wish list. Then, I added books that a few writers for The Gospel Coalition suggested. In short, my list is a mishmash of the type of books I like to read, or the type of book I need to read to stretch my mind. Feel free to put any of them on your list. At the end, I'll add the ones I'm considering adding to my list, because since my last post, some participants in the Challenge have recommended a few that I can't pass up.
So, the list is as follows. I'll start with educational, then political/historical, then biographical/autobiographical/memoir, then novels, then finish with theological.
Educational:
On Writing Well, by William Zinnser
The Mental Game of Writing, by James Scott Bell
The 4 Hour Work Week, by Timothy Ferriss
Make Your Bed, by William H. McRaven
No Stone Unturned: The True Story of the World's Premier Forensic Investigators, by Steve Jackson
Booked, by Karen Swallow Prior
Political/Historical:
Beloved Bride: The Letters of Stonewall Jackson to His Wife, by William Potter
Colorado's Strangest, by Kenneth C. Jessen
The Souls of Black Folk, by W.E.B. Du Bois
The Weeping Time: Memory and the Largest Slave Auction in American History, by Anne C. Bailey
In Those Nightmarish Days: A Ghetto Reportage of Peretz Opacynski and Josef Selkowicz, by Peretz Opacynski and Josef Selkowicz
The Cotton Tenants: Three Families, by James Agee
Team of Rivals, by Doris Kearns Goodwin
The Jefferson Lies, by David Barton
Biographical/Autobiographical/Memoir:
My Early Life, by Winston Churchill
A Woman's Story of Pioneer Illinois, by Christiana Holmes Tillson
Night, by Elie Wiesel
The Life and Diary of David Brainard, by Jonathan Edwards
Rose's Journey: A Christian in the Holocaust, by Myrna Grant
Daniel Boone, Heroes of America Series
The Little Way of Ruthie Leming, by Rod Dreher
Hillbilly Elegy, by J.C. Vance
Life is Mostly Edges, by Calvin Miller
Surprised by Oxford, by Carolyn Weber
Martin Luther, the Man Who Rediscovered God and Changed the World, by Eric Metaxas
This Life I Live, by Rory Feek
Novels:

Soldier's Heart, by Michele McKnight Baker
The Guernsey Literary and Potato Peel Pie Society, by Annie Barrows and Mary Anne Shaffer
To Kill A Mockingbird, by Harper Lee
Little Men, by Louisa May Alcott
The Black Stallion's Filly, by Walter Farley
All The Light We Cannot See, by Anthony Doerr
The Other Side of the Sun, by Madeleine L'Engle
Loving Luther, by Allison Pittman (as in, Martin Luther)
The Hobbit, by J.R.R. Tolkien
Sackett'sLand, by Louis L'Amour
Our Darling, by D.A. Brockett
Stuart Little, by E.B. White
O Pioneers, by Willa Cather
The Winter Horses, by Philip Kerr
Little Lord Fauntleroy, by Frances Hodgson Burnett and John Boyne
The Penderwicks, by Jean Birdsall
Life in Prairie Land, by Eliza Farnham
Christmas Jars, by Jason F. Wright
Secondhand Time, by Svetlana Alexievich (this is being called a documentary)
Devil in the White City, by Erik Larson
Mrs. Mike, by Benedict and Nancy Freedman
Rules of the Road, by Joan Bauer
ManAlive, by G.K. Chesterton
The Mountain Midwife, by Laurie Alice Eakes
Murder on the Orient Express, by Agatha Kristie
Before We Were Yours, by Lisa Wingate
The Anne of Green Gables Series, by Lucy Maude Montgomery (counts as eight books)
The Miraculous Journey of Edward Tulane, by Kate DiCamillo
Chronicles of Narnia, by C.S. Lewis (counts as six books)
Lord of the Rings Trilogy, by J.R.R. Tolkien (counts as three books
Theological:
Extravagant Grace, by Barbara Duguid
Chasing Contentment, by Erik Raymond
The Pursuit of God, by A.W. Tozer
Things As They Are, by Amy Carmichael
Miracles, by Eric Metaxas
Faith That Does Not Falter, by Elisabeth Elliot
A Serrated Edge, by Douglas Wilson
Spiritual Depression, by Lloyd-Jones
Pilgrim's Progress, by John Bunyan
The Problem of Pain, by C.S. Lewis
The Bruised Reed, by Richard Sibbes
The Scars That Shaped Me, by Vaneetha Rendall Risner
Eve in Exile, by Rebekah Merkle
Blessed Are the Peacemakers, by Wendell Berry
The Great Divorce, by C.S. Lewis
Our Bible: How We Get It & Ten Reasons Why I Believe the Bible is the Word of God, by R.A. Torrey (two books in one!)
Evening by Evening, by Charles Spurgeon (this is my bathroom book!) TMI?
The Acceptable Sacrifice, by John Bunyan
The Bible (counts as four books)
Children's Stories, by J.C. Ryle
How Readest Thou?, by J.C. Ryle
Prepared to Stand Alone, by Iain Murray
The Persecutor, by Sergei Kourdakov
Books I may exchange for any book above, depending on mood because I'm a woman and my prerogative is to change my mind (or so I've heard):
Where the Sidewalk Ends, by Shel Silverstein
Marley and Me, by John Grogan
Bonhoeffer, by Eric Metaxas
The Screwtape Letters, by C.S. Lewis
Mere Christianity, by C.S. Lewis
American Sisters 1864, by Laurie Lawlor
Nathan Coulter, by Wendell Berry (I've read Hannah Coulter and Jayber Crow)
A Dog's Purpose: A Novel for Humans, by W. Bruce Cameron
The Scarlett Letter, by Nathaniel Hawthorne
The Black Spearman, by Pitt L. Fitzgerald
You may wonder why I have so many novels, and maybe you are thinking I read too many. Truth is, a fair amount of the novels listed above are already sitting on my shelves. I buy them, and then feel guilty for reading relaxing material and end up putting them aside and reading something weighty so as not to feel I am wasting my time (?). I plan to change that this year, obviously. Next year, I might focus more on political and memoir, but I've read a fair amount of both recently. And in case you're wondering … no. I've never read Chronicles of Narnia, LOTR, or Anne of Green Gables. Scandalous. I'm sure I'll be on national news tomorrow morning, now that I've confessed.
If you have books you're planning on reading in 2018 that aren't on my list and would highly recommend, please (I beg!) let me know. I'm not afraid to switch a few books out from the main list, or at the very least, put more books on my "Books I may exchange" list. Always good to have backups in case I can't, for whatever reason, swallow a book I've chosen.
My father-in-law would be disappointed to know I don't have a single Robert Service book on my list. I'm disappointed in myself for not having several authors on my list, but as I said before: so many books, so little time. As it is, some of these will likely roll over onto my 2019 list. If I truly read all of these books, I'm going to need a treadmill. That's a lot of sedentary "work."
Happy book choosing and reading, readers. I had fun putting my list together. I'm wishing for even more fun knocking them off my list.