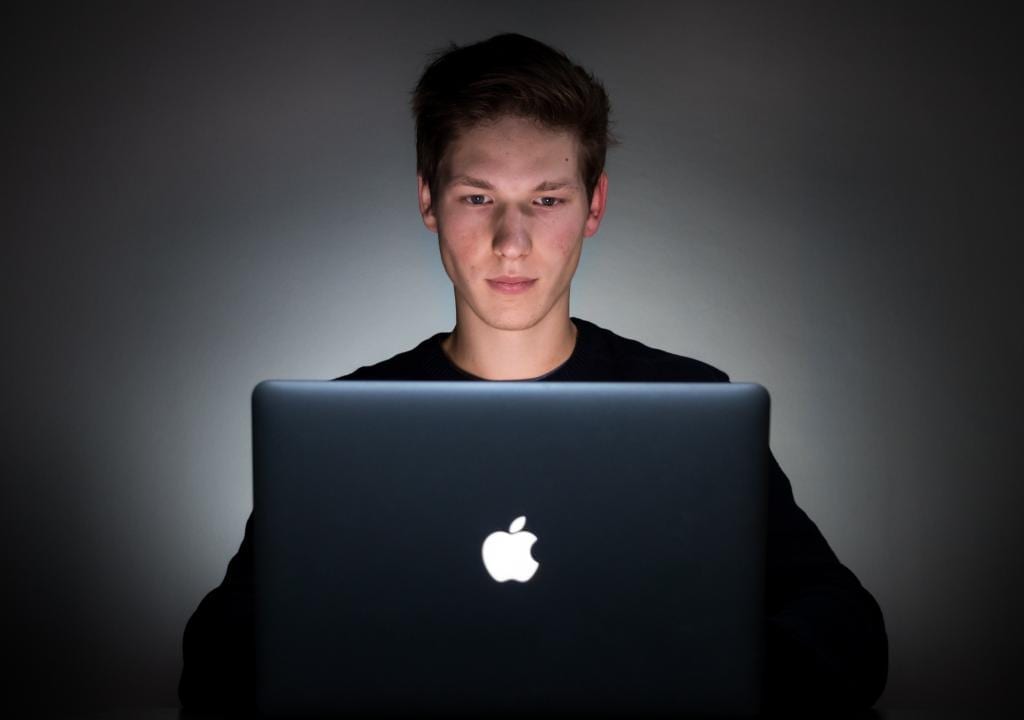 Googling "What is Porn Addiction" will bring up over 45.5 million results. First, you will see results from highly questionable sources, most of which are religiously based, claiming to help addicts treat addiction to pornography. These sources take it as a given that porn addiction is identical to drug addiction. Second, you will see a wide variety of articles claiming that there is no such thing as porn addiction.
The truth, as is so often the case, lies somewhere in the middle. Porn does not present in the same way as cocaine or even gambling, but it does negatively impact the lives of some users to such an extent that it functions as an addiction in their lives.
*This is the third installment of my series The Porn Industry is Gaslighting Us. Click here for Parts 1 and 2.*
Absence of Evidence is Not Evidence of Absence
The basis of the claim that porn addiction is not real lies in a 2015 study from researchers at UCLA which found that brain activity in subjects that had a self-identified addiction to pornography did not mirror the brain activity associated with other known addictions. Many online news outlets celebrated this revelation. For example, this article from HuffPost paired the headline "Porn Addiction Isn't Really Addiction" with an image of a woman's body – no face necessary – and the caption "young sexy woman wearing lingerie." The intended message seems to be "Go ahead! Porn is totally safe!"
But this was not the conclusion the researchers made. They concluded only that more research was necessary to prove a physical addiction to porn. Moreover, they still attest that compulsive porn use negatively impact people's lives. Currently, Compulsive Sexual Behavior Disorder, which includes compulsive porn use, is included in the DSM, but not porn addiction. A more recent, and more thorough, HuffPost article on the subject makes this important observation:
Interestingly, gambling addiction, which was previously listed as an impulse control disorder in the DSM, is now considered an addictive disorder, along with substance use disorders like alcoholism and substance abuse.
Call It What You Will – Or Call it Porn Addiction
The classic definition of addiction is compulsive use despite negative consequences.  Simply because an addiction to pornography doesn't present in exactly the same way as an addiction to cocaine or gambling doesn't mean it's not real. And it doesn't mean that the lived experience of a person who would rather not watch porn but is for some reason unable to stop doing so is invalid.
Symptoms of what individuals describe as porn addiction include, but are not limited to:
An inability to enjoy sex/finding porn more enjoyable than sex
Making unrealistic sexual demands of their partner/insisting that their partner view porn
Loss of sexual attraction for their partner
Inability to complete work or even daily tasks because of porn use
Anger, anxiety, depression
Frankly, all of these symptoms sound awful for both the person suffering them and their partners, if they have them. The bottom line is, if porn is interfering with a person's ability to enjoy their life and causing them to hurt their loved ones, it's valid to say they are addicted to pornography. This is the best language we have to describe their experience. However, it may well be that treatment for porn addiction does not look like treatment for other types of addiction. 
No, Religion is Not the Problem
One insidious line of thinking is that the problem with porn use is not with porn, but rather with religion. This is because there is a strong correlation between people who self-identify as porn addicts and people who are religious. People who are morally opposed to something are necessarily more likely to want to stop. And there are many valid reasons why a person might be morally opposed to porn.
I want to be very clear: it doesn't matter why an individual wants to stop using porn. If they want to stop and are unable to do so this is a problem. It's not for someone else to say whether or not their reasons are acceptable.
Why Does It Matter?
Most people nowadays are aware that marijuana is not physically addictive in the same way alcohol and cocaine are. However, it would be misleading and dangerous to tell a young person that marijuana is completely safe, that they can use as much of it as they want without becoming dependent on the substance.
The same is true of pornography. In our society, it is common for frequent porn use to begin at a young age. We don't allow children to gamble or smoke weed with abandon, because we're aware of the risks of dependence, among other risks.
It's time we start being honest about the risks of porn.