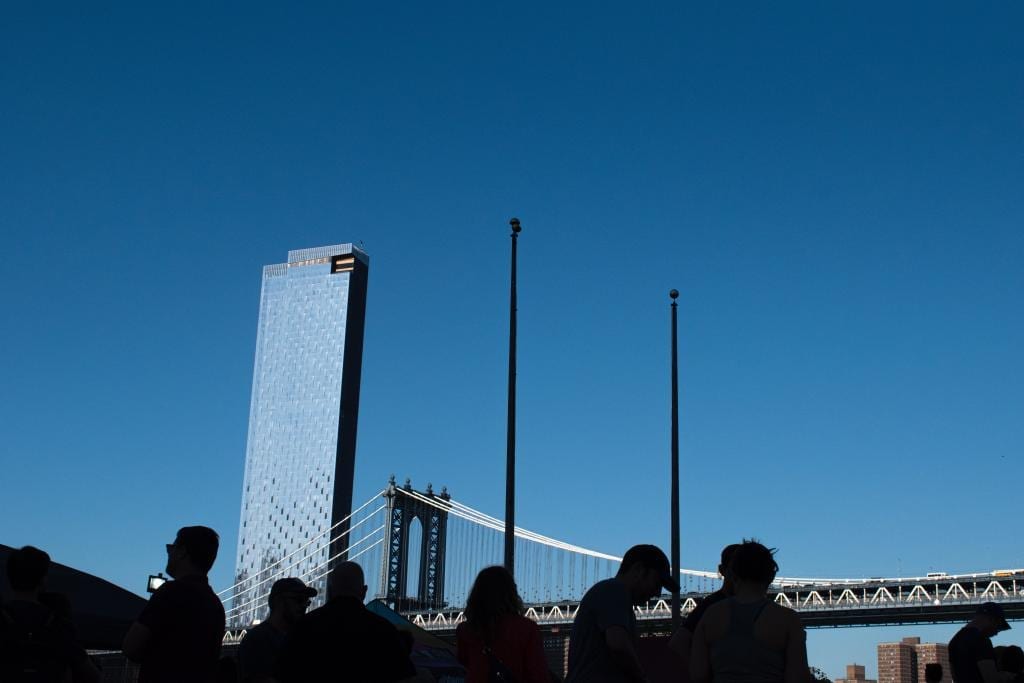 It has been fifteen weeks since houses of worship of all faiths and denominations in New York City closed their doors. For Catholics, this has meant fifteen weeks without sacraments. This is a profound spiritual sacrifice we made voluntarily on behalf of our community and the common good. While I have fully supported the closing of churches to protect my fellow citizens, I have felt myself slide into spiritual depression, a constant low-grade sadness at being separated from the Eucharist. I accepted this in the belief that it was the best way to save lives. Now, however, the situation has changed. It's time for Catholic churches to start holding outdoor Mass.
Outdoor Mass is a Safe Alternative
Throughout recent months, I've been frustrated with Christians and Catholics nationwide who have defied stay-at-home orders in order to attend unsafe services. I want to stress in no uncertain terms that closing churches temporarily was the right thing to do. However, experts now believe that outdoor transmission is less likely. Rather than packing congregations inside the closed space of a church, parishes should opt to hold outdoor Mass in city parks where congregants can choose to spread out. Churches can keep people safe by social distancing and wearing masks. They will not have to limit the number of people allowed to attend Mass.
We Can't Weigh Civil Liberties
I wholeheartedly support the current Black Lives Matter protests. But nothing makes a protest inherently safer than any other gathering. The virus does not care. For good reason, our city has decided that, given what we now know about viral spread, this civil liberty is important enough to allow for moderate risk. Religious services are also important enough.
I am disturbed that religious services have been put on the back-burner while other important civil liberties are being restored. This is especially frustrating when there are safe options for holding services outside a church building. In the case of Catholic Mass, all we would need is dispensation from the bishop. Considering we've received dispensation from Mass attendance for months, I can't see how this would be a problem.
Religion and Activism
Spiritual depression makes me a worse activist. When engaging in debate with my loved ones, I find myself angry and despondent. I feel disconnected from the Holy Spirit, searching for connection with my fellow Catholics online, where I mostly encounter doubt and division. I've been checking the websites of my favorite progressive parishes, looking for announcements of group walks or events that I was certain would appear, until it became clear that no one was maintaining the websites. This is beyond demoralizing. Churches play an important role in movements for social justice. Reopening them would only help the movement.
Don't Bother with Permits
Some might argue that religious groups would require permits to hold services in public spaces. I don't think we should bother. The current maximum limit for a protest is 100 people, but this is not enforced. New York City's marches have consistently had several thousand protesters. This is a good thing!
Meanwhile, churches will not open until Phase II, around mid-July, and then only at 25% capacity. Restaurants will also partially open in Phase II. Religion falls in the same category protest, not restaurant-going. That is, the category of our fundamental civil liberties. If Catholics opted to hold Masses in public parks (or in the streets) there would be nothing the city could do to stop us. The moment anyone were to attempt to shut us down, the event would become a protest.
And protests are allowed at least 100 people.