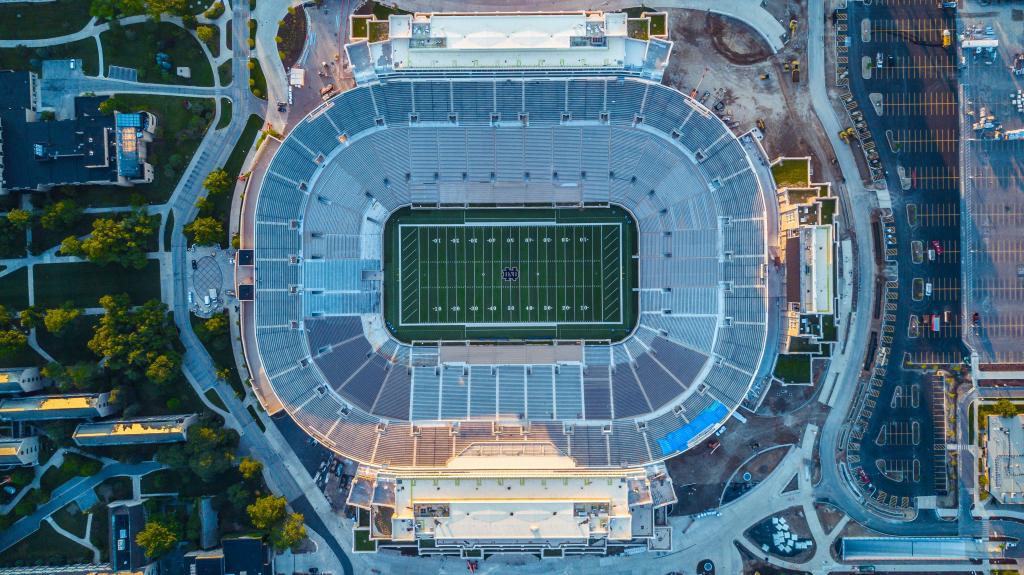 Football is not something you probably expected to see discussed on a blog about art and religion. If I were to travel back in time to my middle school self and tell her that starting around nineteen she would become a huge sports fan, I would have laughed in my own face. Sports, I would have said, are for the dumb kids. I like Shakespeare. 
I still like Shakespeare.  A lot. I just don't feel particularly superior about it. The artificial boundaries that separate the arts and athletics are just that – artificial. These things fill the same psychic function: a shared emotional experience, a performative celebration of human struggle, catharsis. A game is just a game to the same extent that a play is just words on a stage. Our experience, though, of Juliet's death, or the symbolic surrender of Team X when they succumb to Team Y after 60 minutes of grueling physical struggle, is absolutely real. However theater, with a few notable exceptions, isn't coming back any time soon. Meanwhile college football is back. On Saturday afternoon I got to watch my team, The Notre Dame Fighting Irish, defeat the Duke Blue Devils and things felt (almost) normal.
Football During a Pandemic? Seriously?
I was fully prepared for this season not to happen. There are a lot of good reasons – okay great reasons – to avoid playing this year. Football has enough controversy surrounding it without the added complication of a global pandemic. There are much safer sports for us to get behind. Golf, for instance, is quite safe. However it's never going to fill that hole for many people. There are a lot of great sports out there, but in my personal opinion American football is the greatest. (Get a couple drinks in me and I will explain the various metaphorical levels on which the sport operates, and why the structure of the game itself imitates that of a five-act drama.)
But I think the best argument  is that the young athletes want to do it and they have earned it. At least in the case of Notre Dame, the football team has been quarantined together on campus since July. They always sacrifice a lot to be able to play, but this year they sacrificed a colossal amount. You can argue that the university has been irresponsible, that the student body has been irresponsible, but you can't argue that the team hasn't been extraordinary. They have given up so much to get on the field and spread hope.
What's in a Game?
The pandemic has taken a lot from us, most importantly the many lives that can never be replaced. No game can ever resolve that tragedy. What it can do is what art, athletics, and ritual have always done for the human species: allow us to  momentarily transcend our current circumstances. It truly does not matter that the Fighting Irish were able to move the funny-shaped leather ball from point A to point B more times than the Blue Devils did. But it does matter that they did it now, in a pandemic, after months in social isolation and with (it was clear) limited practice time. It matters that they did it after speaking out as a group in favor of Black Lives Matter, knowing that many of their own fans would reject them for it.
With everything going on in the world, they put themselves out there fully and moved the funny-shaped ball from point A to point B. To me, that matters quite a bit.