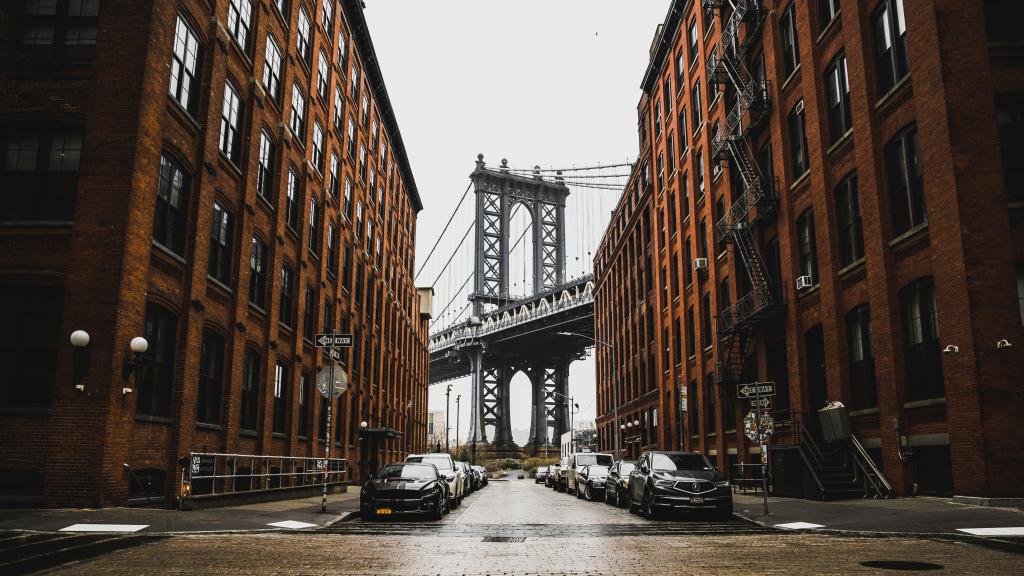 I was crying when I left my apartment in Manhattan. The tiny studio where my husband and I hunkered down for months was strangely no longer ours. In reality, it never was ours. It was always intended to be a temporary situation, an adventure before the bigger adventure of children. And we had a wonderful time doing everything we intended to do: late nights at the piano bar, theater, impromptu museum visits. Of course, we never intended to spend five months holed up in the studio itself hiding from a pandemic. And you would think, after all that, that I would be eager to leave. And yet, when the time came, I was not quite so ready.
Saying Goodbye
The last Saturday night in the city was more perfect than I could have imagined. I had sent an email out to our parish priest, finally breaking the news of our plans to depart. I expected a kind note of goodbye and maybe a few words after mass. Instead, he invited us out to dinner. We spent the evening drinking wine and talking about philosophy. (I may have gone on a bit too long about Spinoza.) It was a fantastic evening, and I felt so grateful that he would take the time to be with us in this way.
Toward the end of the evening, I made the customary promise to come back and visit. He responded simply that everyone says that, but they rarely do. And that's okay, he said, no hard feelings. While this made made a bit sad, I realized that there is a grace in accepting the inevitability of change. That people move on and grow and that past, though always with us, doesn't hold on quite so tightly as we think it will. I still fully intend to come back and visit, to be the exception, but it's good to have realistic expectations. It's good to say goodbye sincerely and fully, just in case. Saying you'll be back just to ease the burden of goodbye doesn't really do that work.
Transition Tears
I've always cried when I've moved, although not always for the same reasons. I was crying when I left home after high school. My best friend put her arms around me and said "you leaving is different because I know you'll never move back." She was right – I didn't. But we're still just as close. I was crying when I graduated college, because I loved it, and cried when I finished grad school because it was so hard. I cried when I left my first Brooklyn apartment because my landlord was an intolerable jerk, and cried when I left my second one because my landlord was so kind. But this time I was crying just because of change. For the first time, I was moving toward something permanent. But that means that the way I've been living up to now will be different. I'll likely never live in Manhattan again. I'll likely not move for several years, maybe a decade. Suddenly, I feel like an adult in a way I never have before. (Make all the jokes about extended adolescence you wish.)
Crying Because It Happened
There's a quote from Dr. Seuss popular with my husband's family that says "Don't cry because it's over, smile because it happened." It's a cute saying, but I'm not I agree. I think that tears of change are good. There's no reason to hide from the hard parts of change, to soften them, other than a subconscious fear that the sad feelings will somehow consume us. But, I promise you, they will not. I think the better advice is this: "Cry because it's over, then smile because it happened."
I live in Brooklyn now, and I absolutely love it. We have three whole rooms. That's a living room/kitchen and two bedrooms. The neighbors above us have a small child and we can hear his little feet running back and forth all day, slap slap slap. Hopefully that will be us someday. I've bought little postcards with the Brooklyn Bridge on them and I'm slipping the under the neighbor's doors to introduce ourselves. After all, this is a long-term place. Might as well meet the neighbors.
And the train into the city, should we ever want to take it, is only a block away.